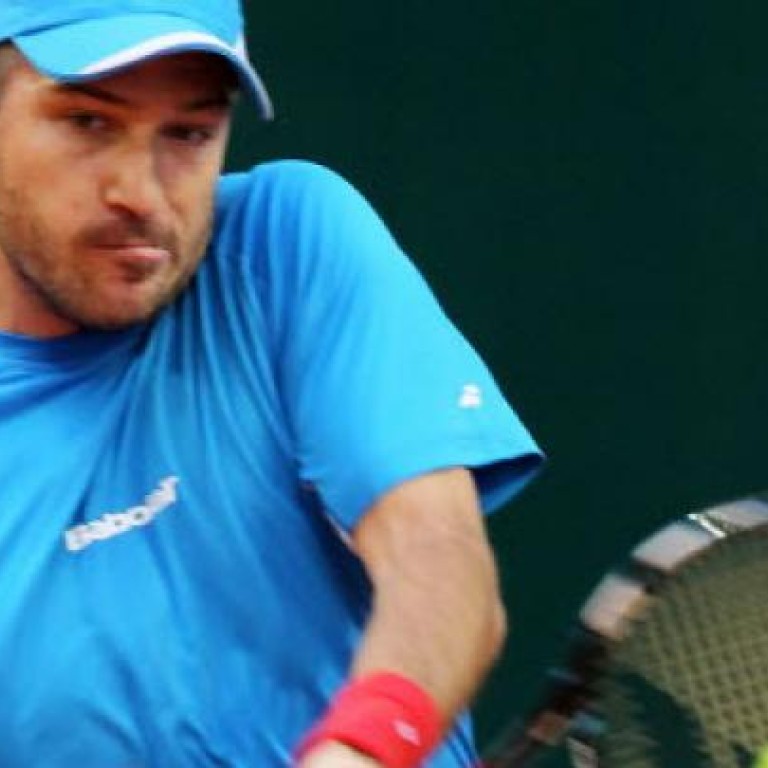 Davis Cup quarters evenly poised after day one
Holders Czech Republic overcame the absence of their top two players, Tomas Berdych and Radek Stepanek, to take a 2-0 lead against Kazakhstan in the first day of the Davis Cup quarter-finals on Friday.
Jan Hajek had little trouble disposing 156th-ranked Mikhail Kukushkin 6-3 6-2 6-4 in the opening singles before Lukas Rosol prevailed over world number 205 Andrey Golubev 4-6 6-4 6-2 7-6 to put the defending champions in command of the tie.
The remaining three quarter-finals were all evenly split at 1-1 after a tense opening day to the men's team event.
Sam Querrey won his first five-set Davis Cup match to help the United States draw level with Serbia after world number one Novak Djokovic struck first for the visitors.
Milos Raonic, riding his booming serve, helped Canada square their tie with Italy, who had gone ahead after Andreas Seppi staged a mighty comeback.
And Juan Monaco beat Gilles Simon in a duel of world top-20 players to put Argentina level 1-1 with France in Buenos Aires.
Berdych and Stepanek led the Czechs to their first Davis Cup title as an independent nation last year but pulled out because of the singles because of injury, although Stepanek will play in Saturday's doubles.
"Radek wants to play tomorrow to finish our tie so I hope that they can finish it," Czech Republic captain Jaroslav Navratil said.
Djokovic successfully blunted the powerful serve of towering American John Isner to win 7-6 6-2 7-5 and provide Serbia with the perfect start in Idaho.
But Querrey, who only recently became America's top ranked player, battled his way back from a set down to defeat Victor Troicki 7-6 3-6 4-6 6-1 6-4.
"These kind of matches are very intense and there is a lot at stake," said Djokovic.
"You're playing for your country. You get more involved with the emotions and you really want to start well."
Jo-Wilfried Tsonga overcame Carlos Berlocq 4-6 6-2 6-3 5-7 6-2 to give France the early lead over Argentina but Monaco, ranked 19th in the world, ensured the tie remained wide open after he won the second singles.
"We have taken one point, we need two more," Argentine captain Martin Jaite said.
Raonic cracked 25 aces to defeat Fabio Fognini 6-4 7-6 7-5 in Vancouver after Seppi fought back from two sets behind to beat lowly-ranked Vasek Pospisal 5-7 4-6 6-4 6-3 6-3.