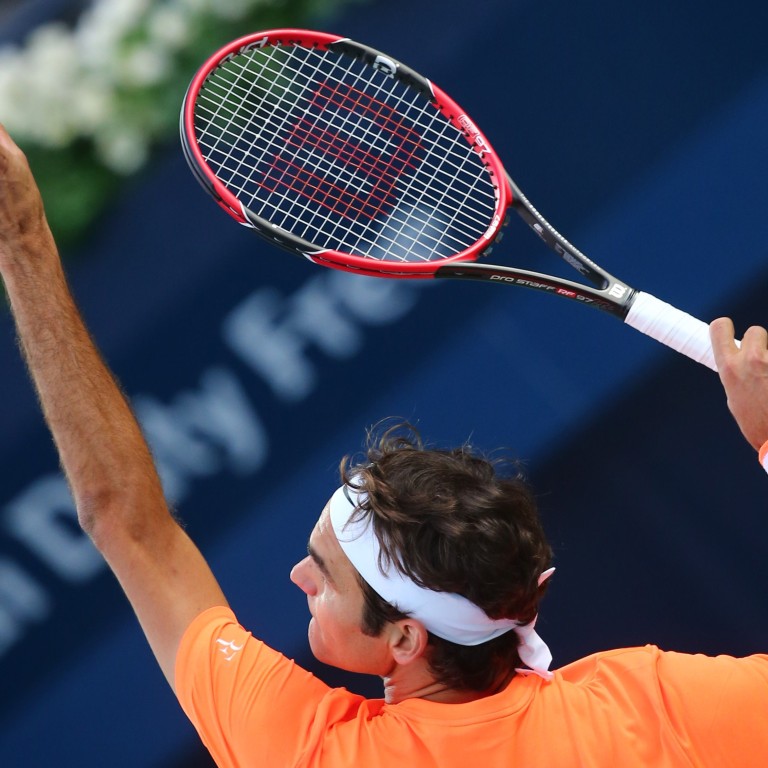 Roger Federer brings Borna Coric back down to earth in Dubai masterclass
Swiss 17-time grand slam champion sets up potential final showdown with Novak Djokovic after he demolishes Croatian
Roger Federer trounced Croatian teenager Borna Coric 6-2, 6-1 at the Dubai Championships on Friday to set up a potential final showdown with world number one Novak Djokovic.
Federer may have failed to win a grand slam title since triumphing at Wimbledon in 2012, but he remains a formidable competitor as Coric discovered in their semi-final. The 18-year-old, who thumped Andy Murray in the last eight, found himself on the receiving end of a Federer masterclass.
"I remember like yesterday ... how it was coming into the tour, being able to play the players I had seen on TV," Federer, 33, said in a courtside interview.
Federer will play Djokovic or world number eight Tomas Berdych in his 126th tour final as he seeks a seventh Dubai title.
"I never thought I would play that many finals. I keep travelling the world doing what I do, it's usually to a full house and that keeps me motivated," Federer added.
Grunting with almost every stroke, Coric fell 2-0 behind in the first set before a careless surrendered his own serve with a double fault and a netted forehand.
But from 3-2 up there was no stopping the Swiss, who took advantage of a Coric double fault and a skewed forehand to wrap up the set.
The 17-time grand slam champion's variety of strokes was mesmerising as he dragged his opponent around the court before rushing the net at every opportunity for the stop volley winner.
Coric even turned away before Federer despatched a smash to take a 2-0 lead in the second set.
"He was just way too good for me," Coric said. "I was feeling so rushed. I didn't have any time to play my game plan. I was just trying to hold in the rally. I was nervous."
Federer surged 5-1 up as a half volley pulled Coric out wide and the Croat could only scuff his effort into the net.
Federer wrapped it up with ease, charging the net yet again as Coric thumped a forehand long.