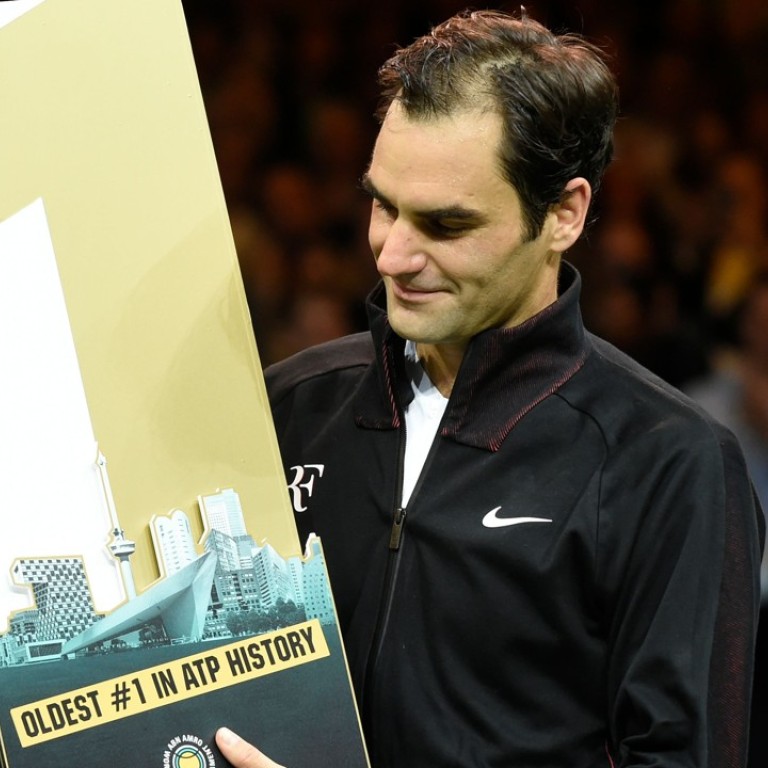 Roger Federer, 36, becomes oldest world number one in ATP rankings history
The 20-times grand slam champion says reaching top spot at his age was even beyond his dreams as Rotterdam quarter-final win seals fairy-tale return
If someone had told Roger Federer 13 months ago that reclaiming the world number one ranking would require three more grand slam titles and three Masters 1000s, even he might have declared it mission impossible.
Fast forward a year and a bit, however, and the 36-year-old is back at the summit – the oldest man to make it since the ATP rankings came into being in 1973.
One of the most stunning late-career runs witnessed in any sport has seen Federer put together a sustained spell of brilliance few believed was possible when he missed half of the 2016 season with knee and back problems.
On Friday a 4-6, 6-1, 6-1 victory over Dutchman Robin Haase in the quarter-finals of the ABN AMRO tournament in Rotterdam guaranteed the Swiss would rise to number one for the fourth time in his career.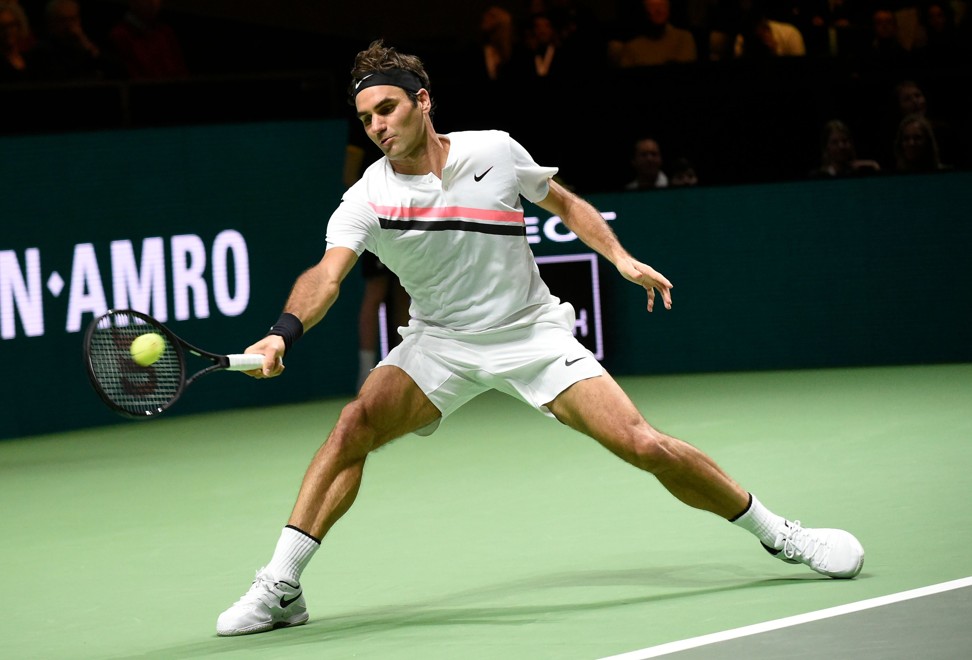 Fourteen years after he first achieved it, this one felt extra special, said the 20-times grand slam champion.
"Well it's a deep sense of satisfaction," Federer told a conference call after his milestone victory.
"A lot of work went into it, coming back from the injury obviously. Just having had the year that I've had, winning three slams, that's what it took to get the ranking.
"I think I've shown resilience. I have a great team around me and we took a lot of good decisions in the last three years. I always planned for longevity and I never gave up that I could get back to winning ways, without ever dreaming of world number one again to be honest, that was too far."
Federer took a wild card for Rotterdam, knowing that a run to the semi-finals would knock Rafa Nadal off the top and become the oldest player, man or woman, to be world number one.
Haase looked as though he had not read the script when he took the first set but Federer was never going to let the opportunity pass him by – saying afterwards it had been the perfect scenario to complete a fairy-tale comeback.
"I think it was great that I had to play for it this week," he said. "I didn't just get it by Rafa losing somewhere or dropping points or me sitting on the sidelines like in 2012 when I was on holiday and got the ranking two weeks after Wimbledon.
"This way to play a match where you know that you are going to be world number one if you win it, in front of a crowd, is a great feeling."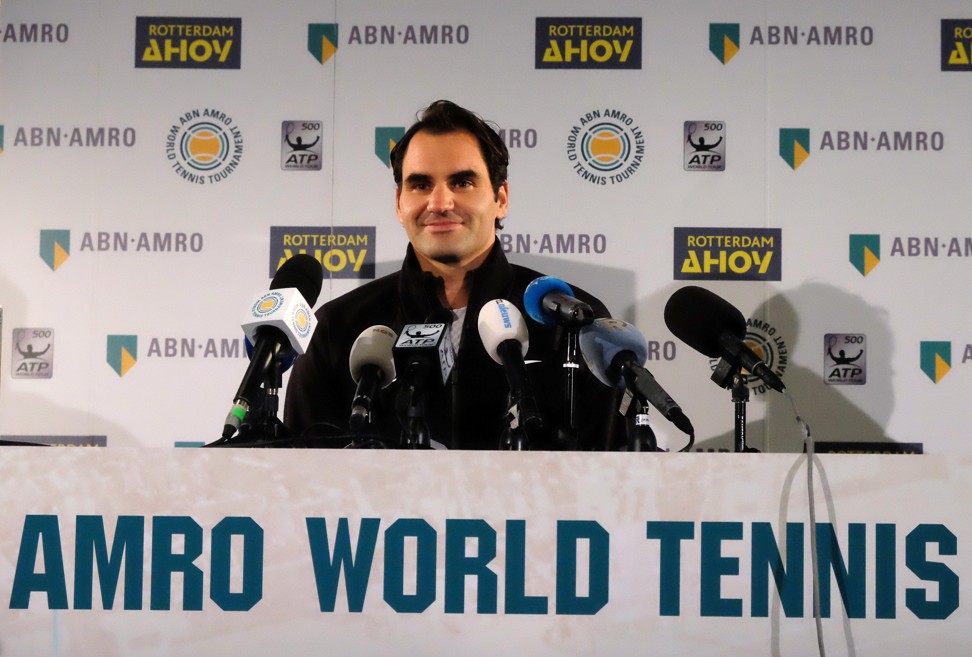 Incredibly Federer first became world number one in 2004 when he beat Juan Carlos Ferrero in the semi-finals of the Australian Open before going on to take the title.
On that occasion he stayed there for 237 weeks.
"The goal [this time] was to be world number one for a week, that's plenty for me," he said. "If it's more, great, I'll take it. If I play well, good things will happen.
"It's the ultimate achievement in our sport to get the number one ranking, it just doesn't come easy."
Asked to compare the 22-year-old Federer to the 36-year-old model, he said the older version had the edge.
"I hope I would win – the 36-year-old me!" he said. "We hit harder now, you have less time."