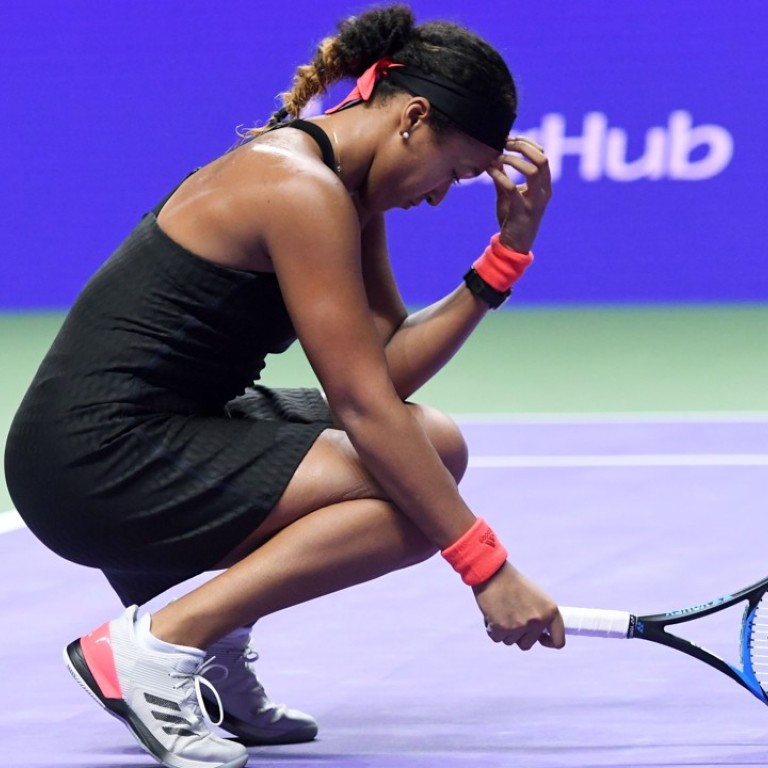 WTA Finals Singapore 2018: Angelique Kerber outlasts Naomi Osaka in instant classic as Sloane Stephens edges Kiki Bertens
Angelique Kerber beats Naomi Osaka in three sets after two hours, 29 minutes
Still all to play for in Red Group but Osaka's fate out of her hands
In the end, Naomi Osaka seemed to just run out of steam. Having battled from the brink of defeat to force a deciding set, she was ultimately outlasted by Angelique Kerber 6-4, 5-7, 6-4 in an instant classic at the WTA Finals.
Neither woman dared lose at the Singapore Indoor Stadium, having both been beaten in their opening match, and it is the Wimbledon champion whose route to the semi-finals is still in her own hands.
The high-stakes battle between the world No 2 and No 4 did not disappoint, with two hours and 29 minutes on the clock when a back-and-forth contest was finally decided by Kerber.
"Naomi is such a great opponent, she played unbelievable," the German said on court after her win. "We both played on a really high level tonight."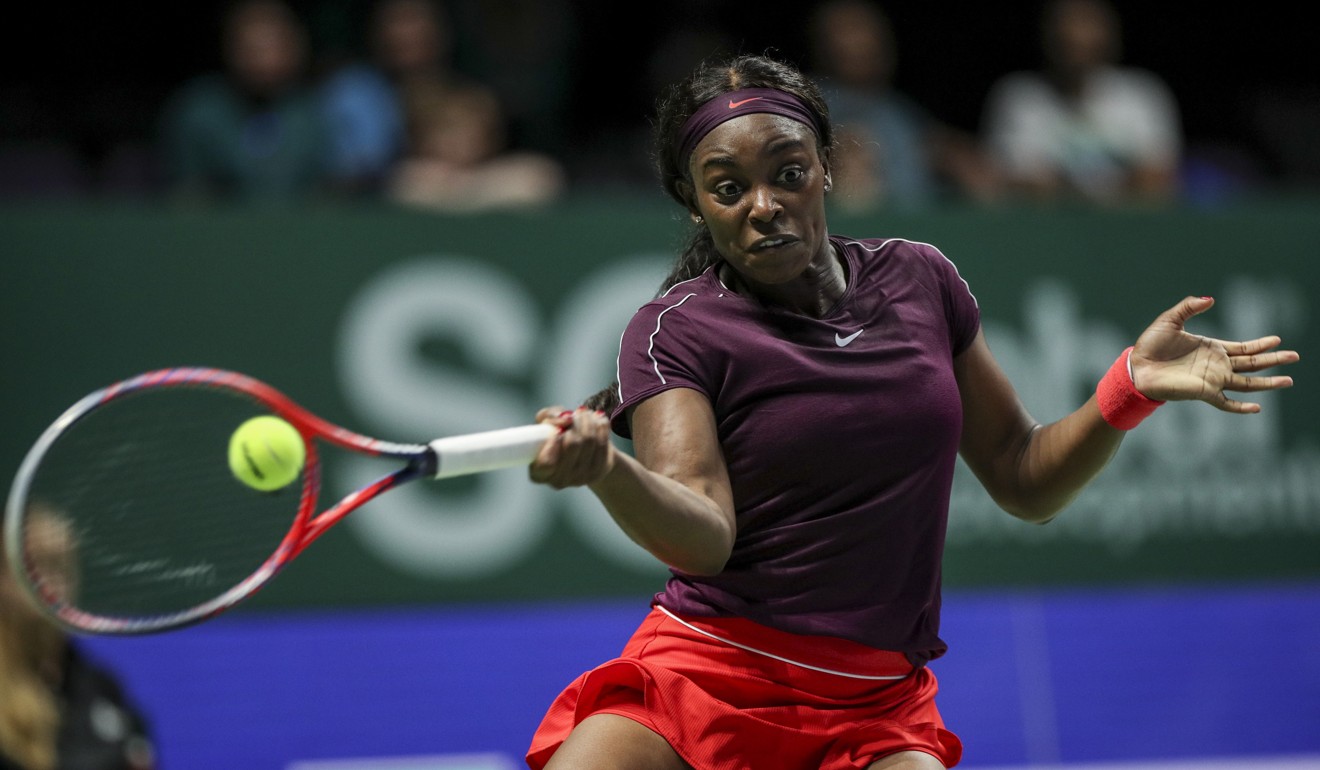 As for the permutations in the Red Group, Sloane Stephens' 7-6(4), 2-6, 6-3 victory against Kiki Bertens in the second match on Wednesday still doens't guarantee the American passage to the semi-finals, with all four player still in the mix.
Stephens needs a set against Kerber to qualify on Friday, while Osaka still has a slim chance of qualifying if she beats Bertens – though she must hope Stephens beats Kerber.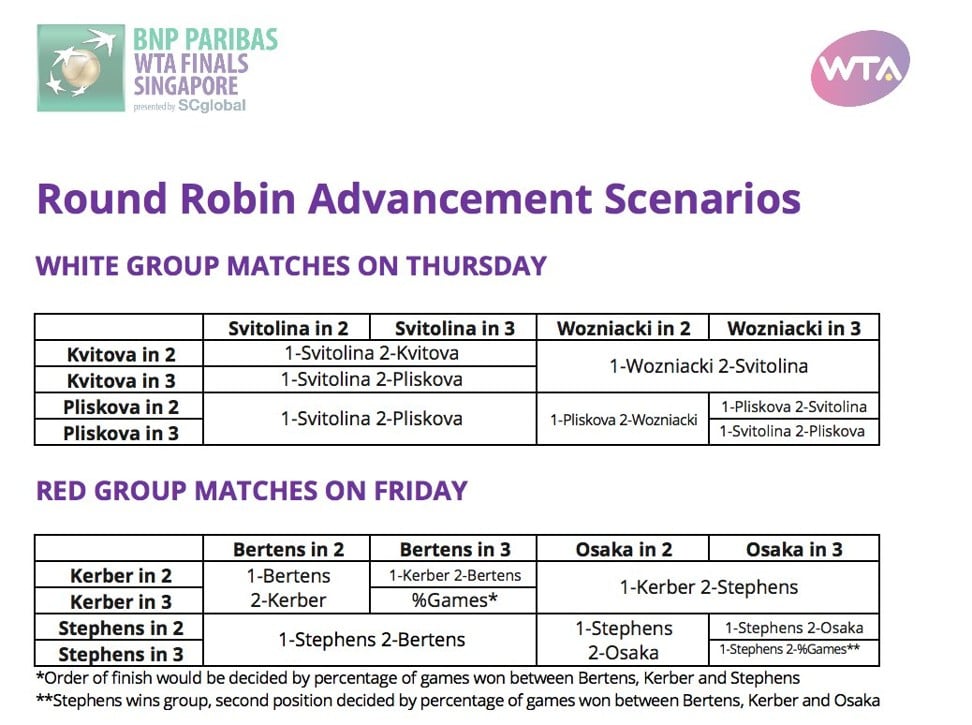 In Wednesday night's first match, three-time major champion Kerber's experience eventually told, her 30 unforced errors to 21-year-old Osaka's 50 mainly proving the difference.
"I started really well. The second set was really close," Kerber said. "I had my chances but she played unbelievable in the important moments. In the third set, one or two points decided the match. It's great to have such a match done.
"It's the last tournament of the year and we just try to play our best tennis, all eight of us."
The Singapore crowd was firmly on Japan star Osaka's side, and she fed off their energy to come from 5-4 down in the second set, but it seemed to be a match too far at the end of a tiring, breakthrough season.
Overall the US Open champion hit 42 winners to Kerber's 24, but it was her own mistakes that cost her.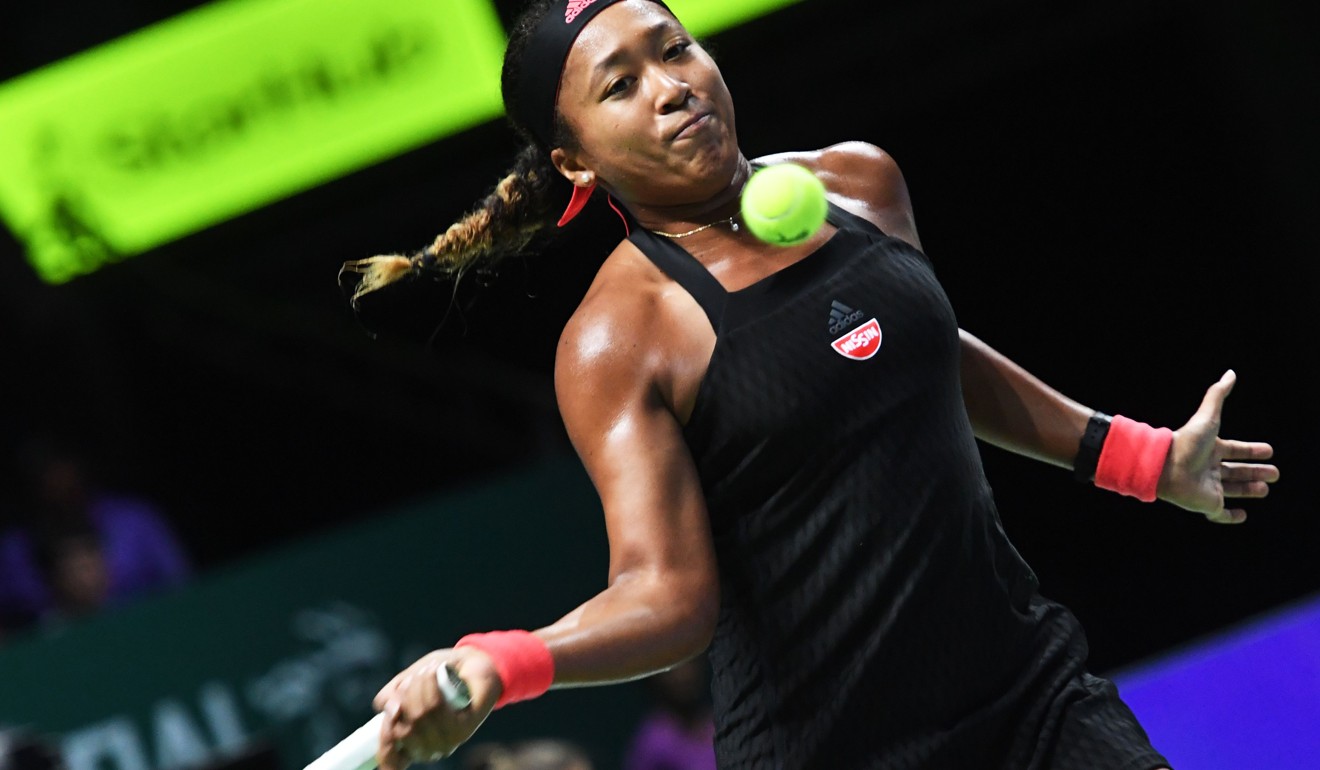 "I feel like this match was sort of a continuation of my last match in a way that I feel like I just didn't serve well in either of them," said Osaka, who made just 57 per cent of her first serves compared to Kerber's 76 per cent.
"In a way, I'm very proud of myself for being able to make the matches so close without really having a first serve, but I don't know. I feel like I'm not really sure how that's going wrong, and I want to practise it.
"I'm playing against the best players in the world, so I feel like I want to be in top form, but I'm not really there. So it's a little bit depressing."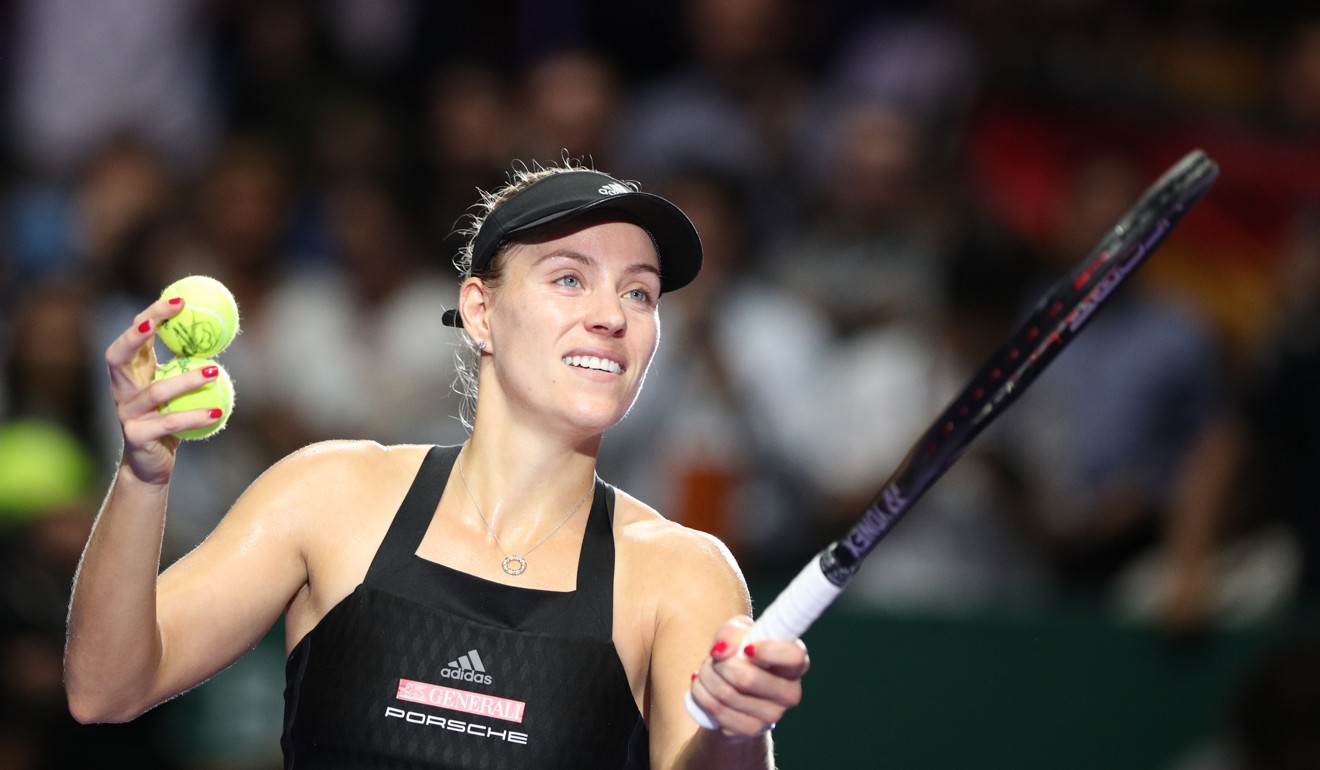 Osaka wasted five break-back points at 5-4 down in the first set as Kerber held on to serve it out. The US Open champion then failed to capitalise on two breaks in the second set as the German levelled for 3-3.
Kerber was again serving for the second set – and the match – at 5-4 but this time Osaka reeled off three games in a row to level at one set all, with the crowd roaring in approval.
A thrilling final set stayed on serve until Osaka finally blinked first – she was well on her way to hold for 4-3 but Kerber fought for the break, and closed out the win.
"I'm a perfectionist. I expect a lot from myself," Osaka said. "I feel like when other people expect a lot from me, then it sort of doubles.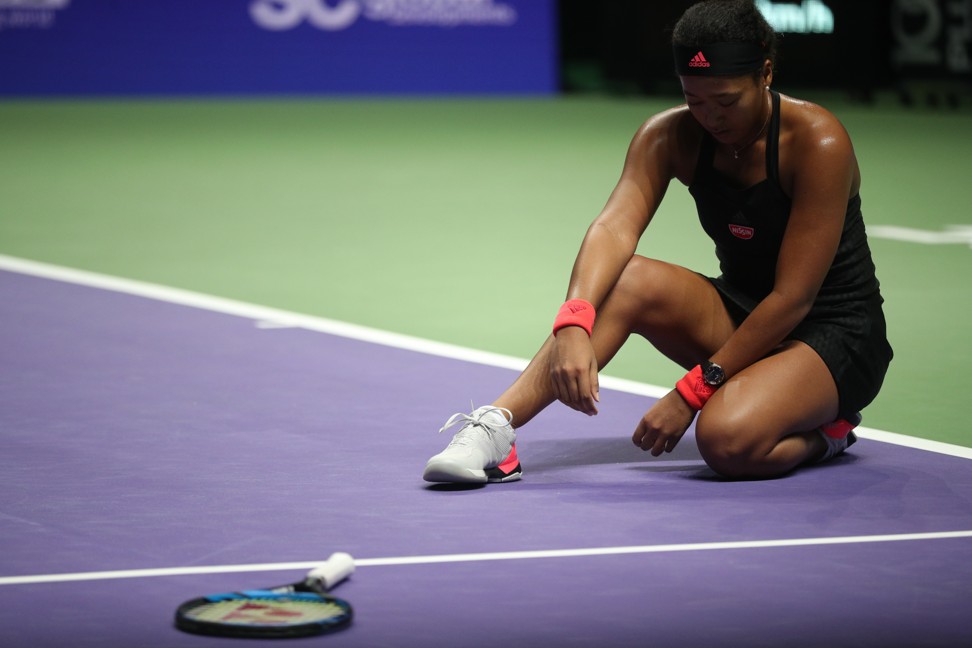 "I internalise a lot of things, then it just explodes and then I start talking to myself on the court.
"I feel like whenever I want to win badly, then it starts becoming emotional, and I can't really control too much when it starts going a bit sideways."
Later on Wednesday, former US Open champion Stephens maintained her 100 per cent start but she was made to work for it by Bertens, who had rallied to take the second set.
"I was down 5-1 in the second. I was like, 'Just play the next game like how you want to play in the third set and just try as hard as you can'," Stephens told a press conference.
"...Then in the third set I was just telling myself the same thing. She played such good points... so I couldn't really get too down on myself.
"I think when I pushed through that and stayed positive, I was able to get a little bit of momentum. I was right there. When my coach came on the court, he's, like, 'You're right there. You've just gotta push a little bit more'.