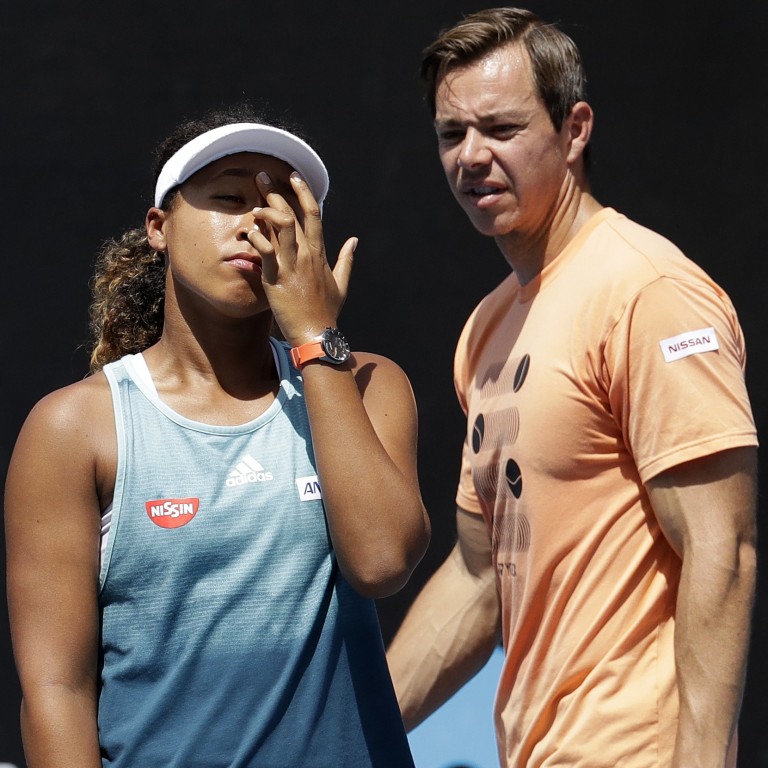 Naomi Osaka's split with coach Sascha Bajin seems like a needless risk – did a rift open up at the Australian Open?
No reason given for departure but there were apparent signs of tension at Australian Open
Japanese star ditches WTA Coach of the Year Sascha Bajin in shock announcement
There was a curious moment in Naomi Osaka's first Instagram post after winning the Australian Open, where she thanked her coach Sascha Bajin merely for "hitting with me these past two weeks".
At first it just seemed like an offhand remark from the socially awkward Osaka – of course, she began her on-court acceptance speech by saying "public speaking isn't really my strong side".
But on Monday night the 21-year-old announced a shock split with Bajin, just two weeks after winning her second grand slam in Melbourne.
"Hey everyone, I will no longer be working together with Sascha," she tweeted. "I thank him for his work and wish him all the best in the future."
The announcement was so stunning because the pair seemed like such a great fit – Bajin had also coached Osaka to her breakthrough major at the US Open last September.
"Thank you Naomi," Bajin responded on Twitter. "I wish you nothing but the best as well. What a ride that was. Thank you for letting me be part of this."
Despite the platitudes, the two appear to have unfollowed each other on Instagram, for what it's worth, hinting at an apparent rift that may have opened in Melbourne.
It marks a contrast to January 26, when Bajin wrote on social media: "thank you to her mom and dad for trusting in me putting this team together and raising such a humble great soul".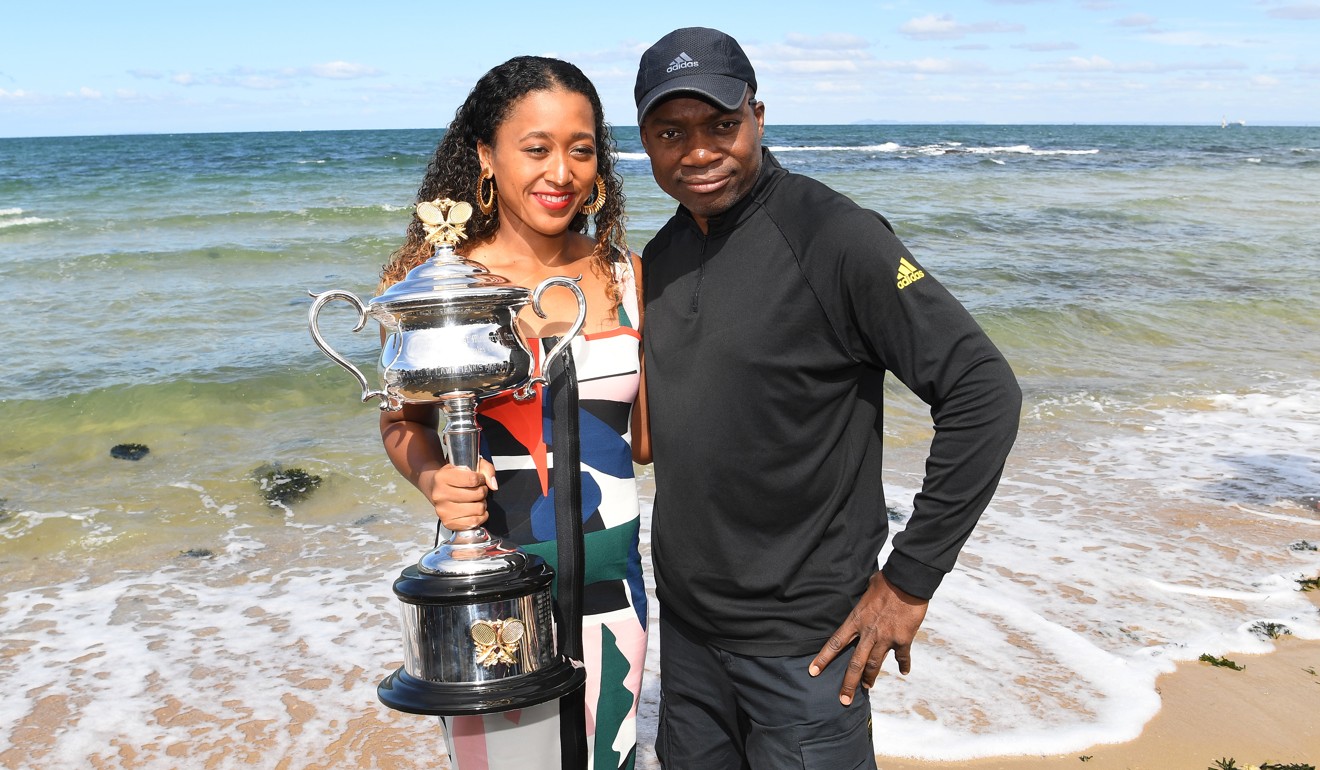 Perhaps it is Osaka's Haitian father Leonard Francois and Japanese mother Tamaki Osaka, and not Osaka herself, who have made the decision to axe "Big Sascha" – pushy parents are common in tennis.
But Bajin's work speaks for itself and he will not be short of offers. When Osaka hired him before the start of the 2018 season, she had never won a tournament, let alone a grand slam, and was ranked No 68. She ended the year as Asia's first world No 1, male or female.
The German did more than hit balls with Osaka. The former hitting partner of grand slam champions Serena Williams, Victoria Azarenka and Caroline Wozniacki, Bajin was named the WTA coach of the year after a remarkable season which also produced a title at Indian Wells.
He is a fun character who also appeared to recognise that Osaka's biggest enemy was herself, and helped calm the 21-year-old when her emotions got the better of her on court.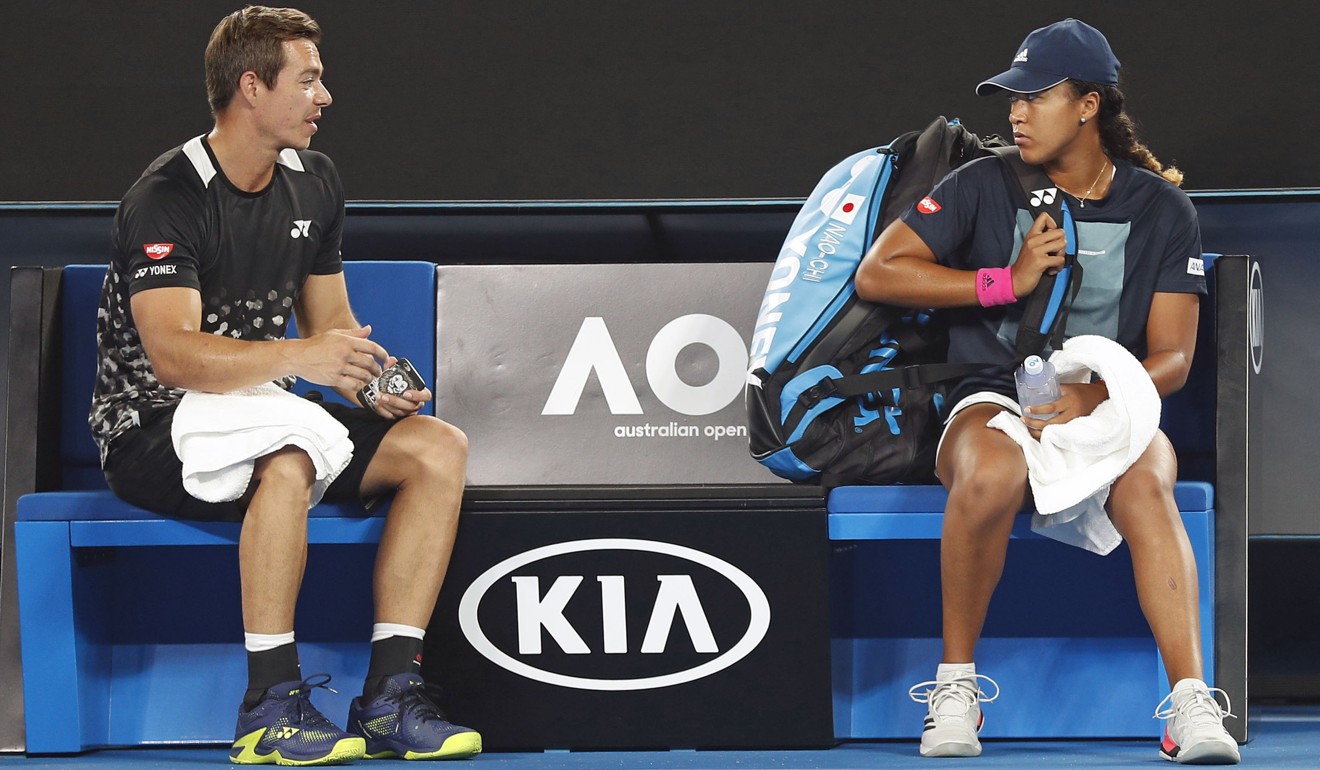 Bajin had some innovative methods of getting his points across, too, including whipping out some stats on an iPad mid-match at the WTA Finals in Singapore to show Osaka where she was going wrong with her shot selection.
But in tennis few partnerships last forever, be they among players and coaches or doubles teams, because when results start to slide the easiest option is to rip things up and start again with someone new.
That's the odd thing about Osaka's split with Bajin – she had just won her 14th straight grand slam match.
Perhaps Osaka has just outgrown him. Her victory in Melbourne confirmed her status as the new face of women's tennis, and sponsors are throwing money at her to get a slice of the pie. She may feel she now warrants a superstar name in her coaching box, like when Novak Djokovic had Boris Becker, and Andy Murray had Ivan Lendl.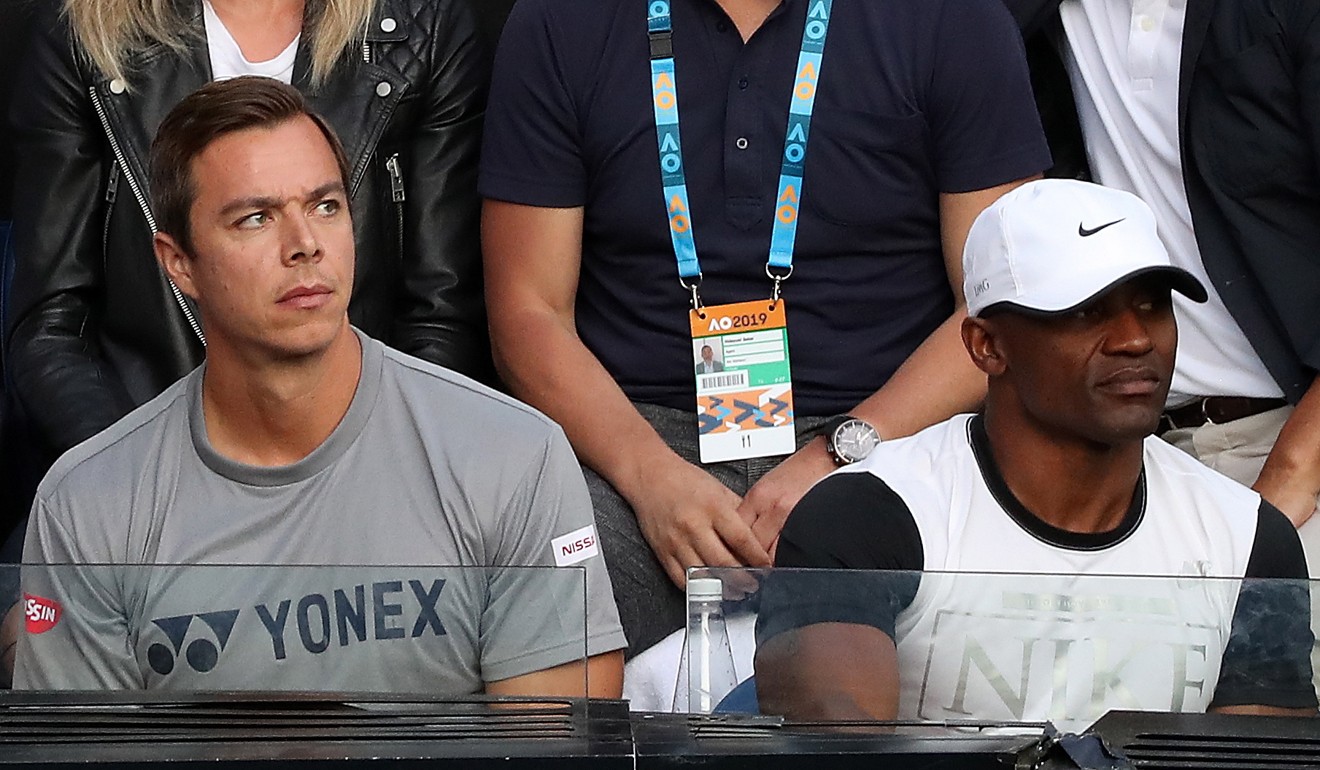 But that would go against Osaka's genuine down-to-earth nature. Maybe she just thinks she can fully realise her potential under the guidance of a different coach (a scary thought for the rest of the WTA Tour).
Either way, it's a needless risk for Osaka to make such a change, professionally and commercially – if it ain't broke, why fix it?
She is now a superstar in Japan and is on course to be the poster girl for the Tokyo 2020 Olympics. But a bad run of form could limit her marketability.
Most of her fans were stunned by the news, one even asking, "Are you sure???" on Twitter, another suggesting that February 11 is Japan's version of April Fools Day.
Everyone should know by now though that, despite her gentle nature, Osaka doesn't play around – there's a ruthless streak inside her and she will certainly have a plan to continue her dominance in 2019, without Bajin.
This article appeared in the South China Morning Post print edition as: Osaka c o ach s plit fuels rum ours