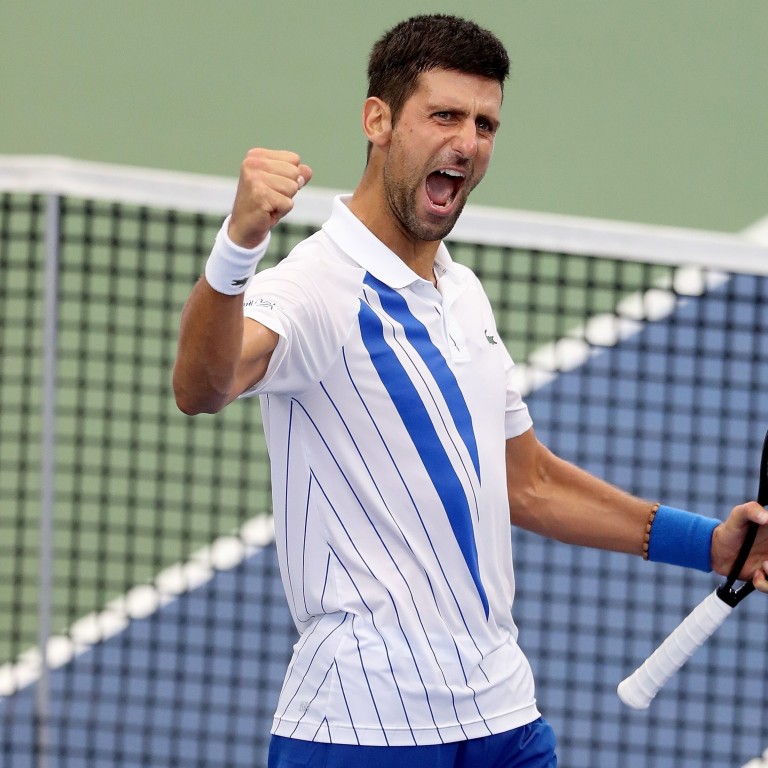 Novak Djokovic's PTPA power play is tone deaf amid coronavirus crisis and calls for social change
Covid-19 pandemic has brought the world together but Serbian superstar has divided tennis with PTPA
Exclusion of women from new player's association is biggest source of criticism for breakaway group
In many ways, the coronavirus pandemic has been something of a leveller, bringing us all together, united against a common enemy.
Social distancing, working from home, not making needless trips, wearing masks, all are small sacrifices made by people everywhere to help stem the tide.
It's nothing compared to what those on the frontline have gone through, or those people who have been to hell and back in losing livelihoods and loved ones.
And there are those who swim against the current.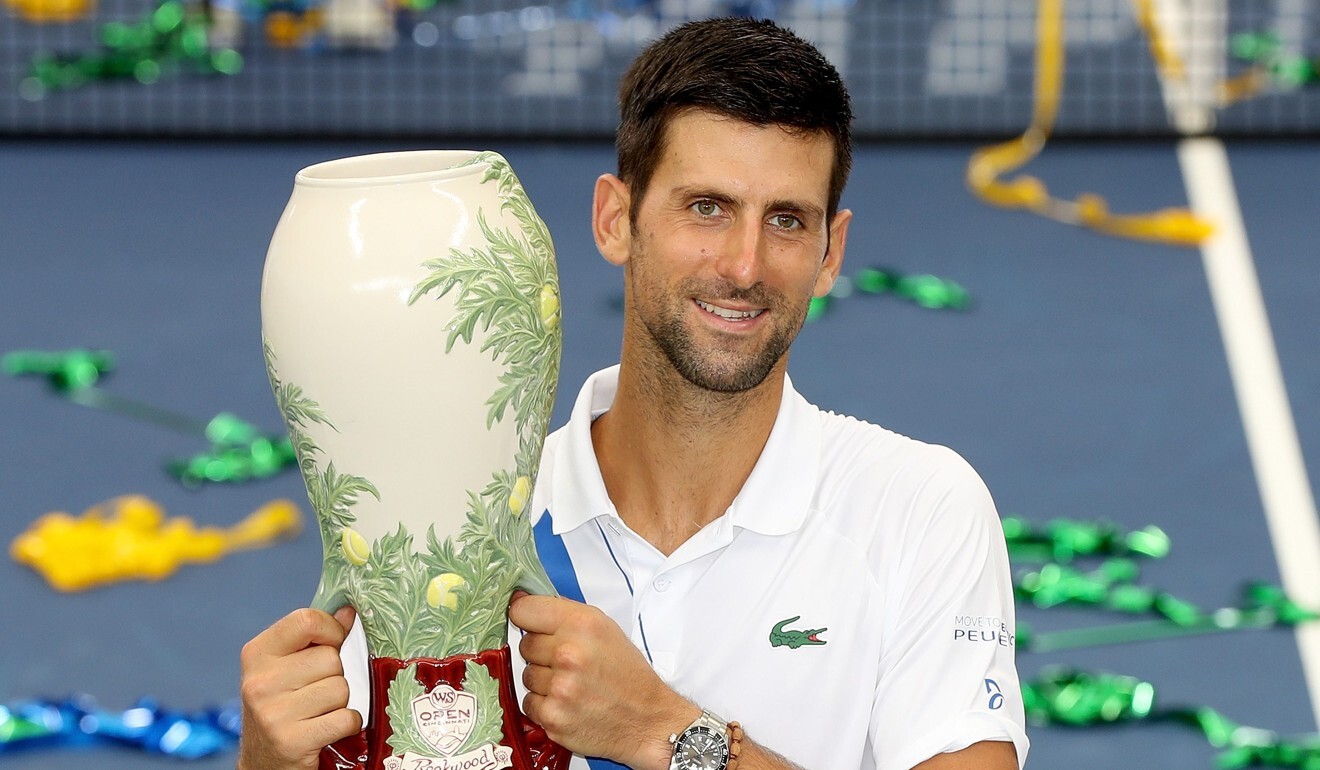 Now with the tennis calendar back – and the US Open starting today – he is up to it again. Zigging where others zag, breaking free from the crowd, being peak Novak.
Make no mistake, Djokovic is already one of the greatest players to have ever played the game. He can move himself to a position where he is discussed even apart from his rivals – Roger Federer, Rafael Nadal and Andy Murray – over the next few years.
Time is on his side. Federer is 39 and surely even the Swiss cannot stop the clocks. Nadal, 34, and Murray, 33, are younger than Federer but have both suffered with serious injury.
Djokovic, also 33, is healthier and younger than all three. He beat Milos Raonic for
his second Cincinnati Open
on Sunday in the lead up to Flushing Meadows, becoming the first man to win all nine Masters 1000 events at least twice. No one else has done it once.
He also holds the record for the greatest start to an ATP Tour season – his 41-0 run in 2011. In fact, he holds the top three with a 17-0 run in 2013 already bested by this year's 23-0 and counting run that is set to continue at the US Open.
His place in the pantheon of tennis greats is not in doubt on the court, but it might well need an asterisk off it.
Djokovic's latest move is on-brand and off-colour in equal measure: resigning as president of the ATP players' council to create a rival player's association, the Professional Tennis Players Association, in the midst of this crisis.
He stands apart from the other three of the Big Four on this.
Nadal has been the most vocal. The Spaniard spoke out on social media despite telling GQ Spain that, "I am not interested in participating in this circus of hypocrisy" after criticism following earlier comments on his country's dealing with Covid-19.
"The world is living a difficult and complicated situation. I personally believe these are times to be calm and work all of us together in the same direction. It is time for unity, not for separation," Nadal wrote on Twitter.
Federer responded to the tweet. "I agree @RafaelNadal. These are uncertain and challenging times, but I believe it's critical for us to stand united as players, and as a sport, to pave the best way forward."
Djokovic has since said he would like them both to be part of it – "Of course, I would love to have Roger and Rafa on board" he said Sunday. "Of course, I would love to have all the players on board."
But as Andy Murray pointed out the new association is literally not for everyone.
One of Murray's stumbling blocks is that women are not included, the other is he wants to give the current management time, though Djokovic claimed there is "active dialogue with the women's side".
Exactly what the PTPA will be and how it will work remains unclear but for its name and a focus on the top 500 men's players and top 200 in men's doubles.
"We are not calling for boycotts, we are not forming parallel tours," Djokovic said after winning the Cincinnati Open on Sunday. "I think this is an important step for players and for the sport."
It's loaded language when other sports are calling for boycotts, such as the NBA player response to the shooting of Jacob Blake in Wisconsin last week and fellow tennis star Naomi Osaka refusing to play her Cincinnati semi-final in unity with that.
Is this the most important step for tennis?
Others had mooted that the unity of the pandemic might see a united men's and women's tour come out of the other side. The battle for equal pay for women has been a uniting factor too with some notable exceptions – Djokovic being front and centre for years before softening his stance and calling for equal pay this March.
His deeds with the PTPA don't back those words, though. Whatever his intention, Djokovic's move is one that has divided rather than united the sport.
It's tone-deaf and looks greedy to those tennis fans who have lost their jobs. Now is not the time.
To quote another outspoken world number one: "surely, you cannot be serious?"
This article appeared in the South China Morning Post print edition as: In a time of unity, Djokovic's latest power play is tone deaf