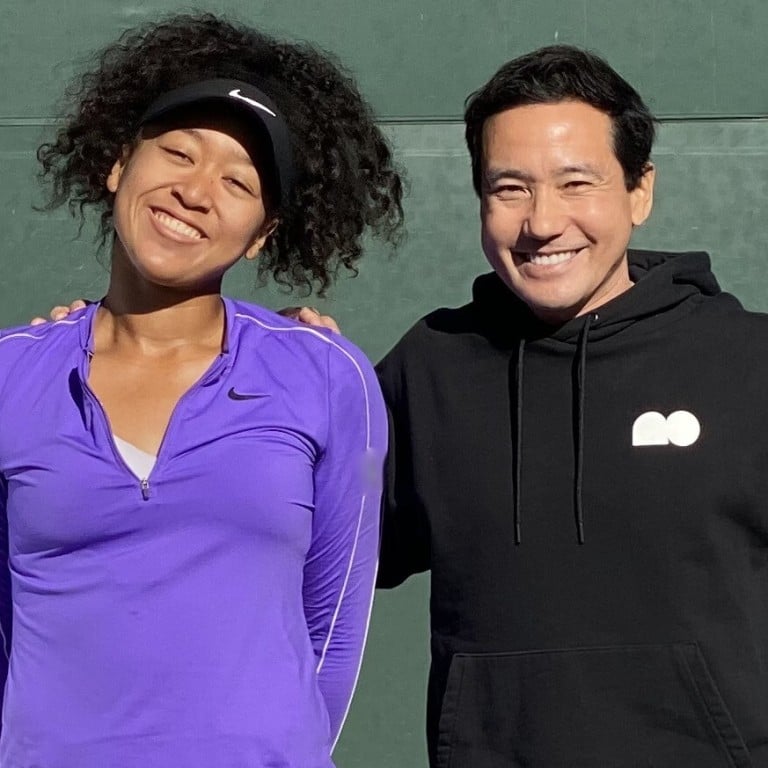 Australian Open: Meet Naomi Osaka and Maria Sharapova's dream-chasing Japanese fitness guru, Yutaka Nakamura
Tokyo-born Nakamura's career will come full circle if he and three-time grand slam winner Osaka compete at Olympic Games
Osaka will be 'one of my greatest accomplishments', says the man who has worked with icons Sharapova and Kei Nishikori
Japanese trainer Yutaka Nakamura has helped guide Maria Sharapova to two grand slams and two world number one rankings; and Kei Nishikori, the only Japanese men's player ever to rank in the world's top five, during his junior days. Now, he is working with
Japanese-Haitian sensation Naomi Osaka
, touted to – if not already having done so – take the reins from the legendary Serena Williams.
There is no questioning his stellar 20-plus year tennis coaching career – but the 48-year-old said he has only just scratched the surface in terms of legacy.
"Tennis and sports for Asians and Japanese, I've dealt with a lot of tennis players, but dealing with Naomi Osaka will be – when I look back in the future – one of my greatest accomplishments," Nakamura said from his strictly quarantined hotel in Melbourne at the Australian Open. He was appointed performance coach by Team Osaka last July.
"I dealt with Nishikori when he was younger and Sharapova was another accomplishment. But Osaka is a very special player. And she's from Japan. We're kind of chasing the dream together and I'm very proud of that."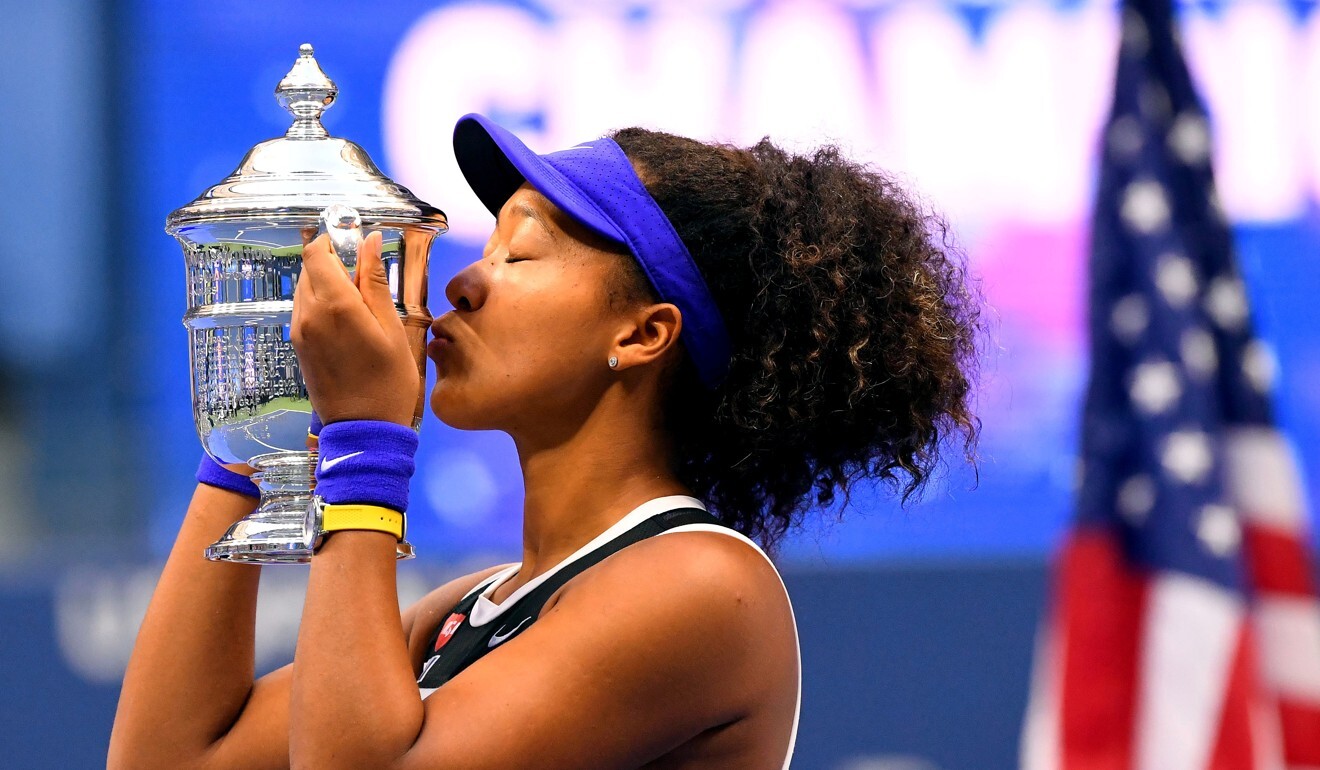 Born and raised in Machida, Tokyo, Nakamura's path to elite-level coaching is one where dreams are made of. He was subjected to – like most in Japan – playing either baseball or football as a child, choosing the former as a means to satisfy his Yomiuri Giants-obsessed father. It was not until he joined his sister's tennis practice years later that he saw his destiny.
"The Yomiuri Giants are like the New York Yankees of Japan. We watched their games all day and night. I was a pitcher then first base, but I didn't like it because it was done in the Japanese way. Practice was like joining the army, very strict and disciplined. I kind of burned out then started playing tennis because of my sister. It was an eye-opener for me. I had a lot more freedom," he recalled.
"My mum was in athletics and gymnastics, not a superstar, but she told me if I wanted to really be part of something I had to be in a professional environment. That meant training with someone who knew what they were doing."
High-schooler Nakamura would find a way into the Shonan Sports Center in Tokyo's Kanagawa Prefecture, which boasted the likes of former women's doubles number one Ai Sugiyama. As an aspiring pro tennis player, he knew he would have to, at minimum, be comfortable on the road and learn to speak English with prospective coaches.
"First of all, I was not good. I couldn't get to national level in Japan but I fell in love with the sport and wanted to pursue my dream. But I was nowhere near," Nakamura said.
"I looked at my surroundings, at how tennis worked, and put myself in that mindset to be the best. To have a chance to be the best of the best – at least in Japan. If you wanted to pursue tennis [back then] you had to go outside Japan.
"One of my coaches suggested I tried Florida because there were many academies producing a lot of tennis players. So after high school, I convinced my parents to go for college and a tennis academy.
"That was one of the biggest decisions in my career – and life – to move from where I grew up and felt comfort in Japan, to wanting to be part of something else."
Somewhere between then and now throwing pre-match medicine balls at the 23-year-old world-beater Osaka, Nakamura would see a young Nishikori and prime Sharapova pass through his gates.
Starting as a trainer at Saddlebrook Sports Complex, he helped ignite three-time grand slam winner and former world number one Jennifer Capriati's career. He then became performance director for the IMG/Bollettieri Academy which helped develop Sharapova, Nishikori and Tommy Haas. A couple more stints with Nishikori at the Masaaki Morita Tennis Fund and as a Davis Cup team consultant with Tennis Australia shaped Nakamura into becoming one of the top instructors in his field.
Nishikori, the enigma who reached men's world number four in 2015 having become the first Asian player to reach a grand slam singles final at the US Open the year before, is now considered Japan's greatest men's player. Russian icon Sharapova, meanwhile, was a high-yielding project spanning nearly eight years.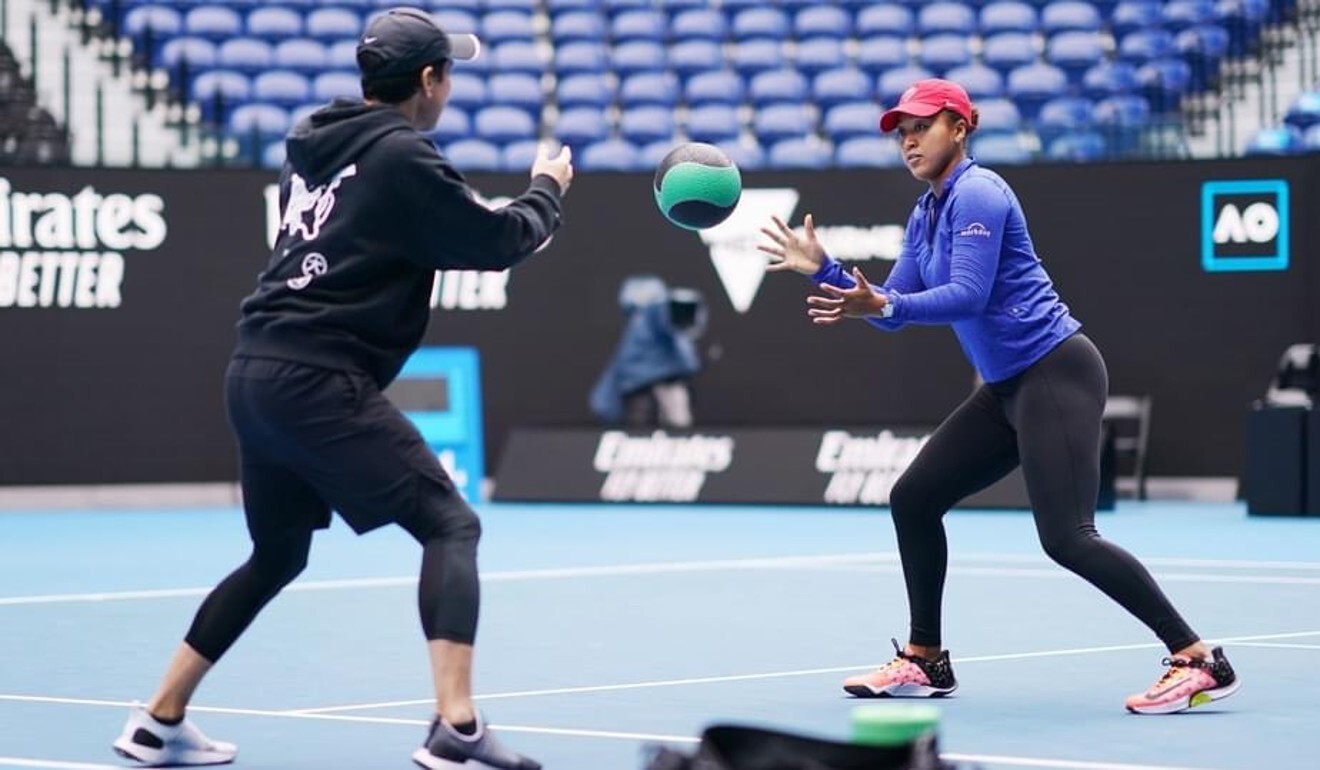 "I'm very proud of what I've done. When you look at the resume it's amazing but in the day-to-day operations, it's a challenge to learn more every day. I'm enjoying it but there's also pressure that I have to manage. I'm very happy with what I've done and I love what I do," Nakamura said, citing the upcoming postponed Tokyo 2020 Olympic Games.
The Games, in his home city, flying his national flag alongside perennial history-maker Osaka, is in many ways the culmination of his life's work. Though there are still tournaments in between, the pair cannot help but revel at the prospect of a summer homecoming.
"I'm Japanese, so is Naomi, so we're really looking forward to 2021. As an athlete, she wanted to compete in all tournaments, including Tokyo. First, we need to see what happens with this Aussie Open – the health and safety of the players and organisers comes first.
"We all want to compete and be out there for the Tokyo Olympics but the safety protocols have to be put in place first. But definitely, yes, this is a great opportunity for her to compete and me to participate. Fingers crossed," Nakamura said.