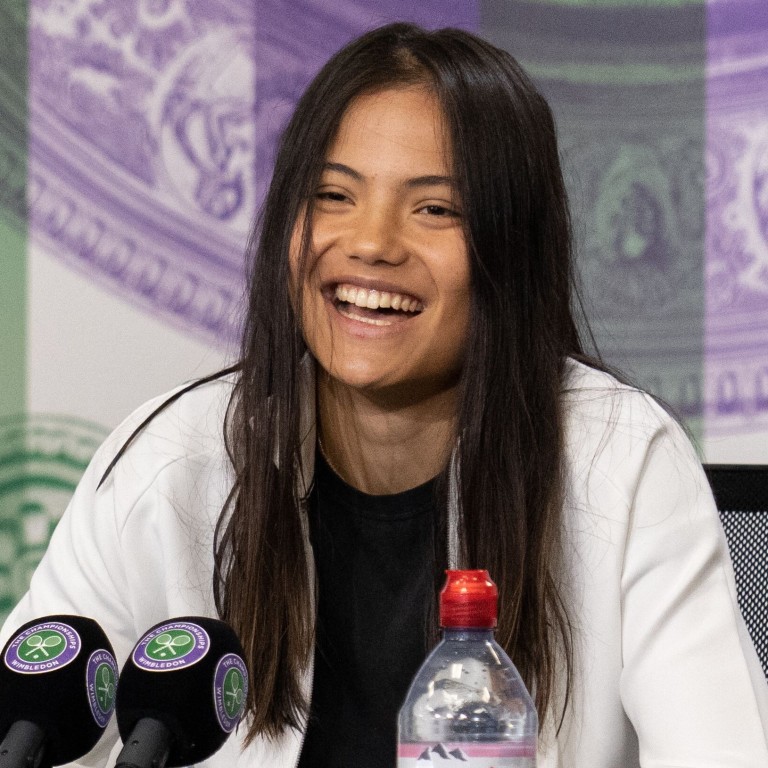 Emma Raducanu says Wimbledon run 'caught up' with her, will 'be back stronger'
England striker Marcus Rashford shares his experience as England youth international – 'The country is proud of you'
'I want to thank the people who have cheered me on every single match, I wanted to win so badly for you,' teen tells fans
British tennis star Emma Raducanu has said that her
Wimbledon
adventure "caught up" with her as she thanked her fans for their support, including her new celebrity following.
"I wanted to let everyone know that I am feeling much better this morning. First up, I want to congratulate Ajla on an incredible performance and I'm sorry our match ended the way it did," the Chinese-Romanian Briton wrote on Twitter on Tuesday.
"I was playing the best tennis of my life in front of an amazing crowd this week and I think the whole experience caught up with me.
"At the end of the first set, after some super intense rallies, I started to breathe heavily and felt dizzy. The medical team advised me not to continue and although it felt like the hardest thing in the world not to be able to finish my Wimbledon on court, I was not well enough to carry on.
"I want to thank the people who have cheered me on every single match, I wanted to win so badly for you! I also want to thank the All England Club, my team, the LTA, my parents and friends.
"Last night will go a long way to helping me learn what it takes to perform at the top.
"I will cherish everything we have achieved together this week and come back stronger! Can't wait to see what's next on my journey."
Raducanu, who has seen her social media following swell during her grand slam debut, also thanked some of her new fans individually.
"So grateful for the support, Thank you!" she told former Oasis frontman Liam Gallagher,
"Ah, not quite this time," she told the Duke and Duchess of Cambridge after they predicted her to win at SW19, "but thank you so much for the encouragement!"
"Thank you very much for your wishes and messages," she told former England footballer Gary Lineker. "Can't wait to get started from here."
"Thanks so much for the kind words, this message means a lot to me," she told Marcus Rashford. "I'll keep building and be back stronger!"
Rashford had shared his own experiences of a panic attack as an England youth international.
"It happened to me playing for the national team in U16s against Wales. I remember it to this day. No explanation for it and it never happened again. You should be very proud of yourself. The country is proud of you. Glad to read your feeling better. Onwards and upwards."
Former Wimbledon winner John McEnroe had been criticised for his comments about Raducanu's medical retirement on Monday
"I feel bad for Emma, obviously," McEnroe said on the BBC. "It appears it just got a little bit too much, as is understandable, particularly with what we've been talking about this over the last six weeks with Osaka not even here."
The BBC released a statement on McEnroe: "John McEnroe offered his personal view on the pressures that tennis players face, based on both his own experience and those of current players. He was sympathetic to Emma's situation."
Critics of McEnroe, and those who shared his view such as Piers Morgan, included Andy Murray and his mother Judy.