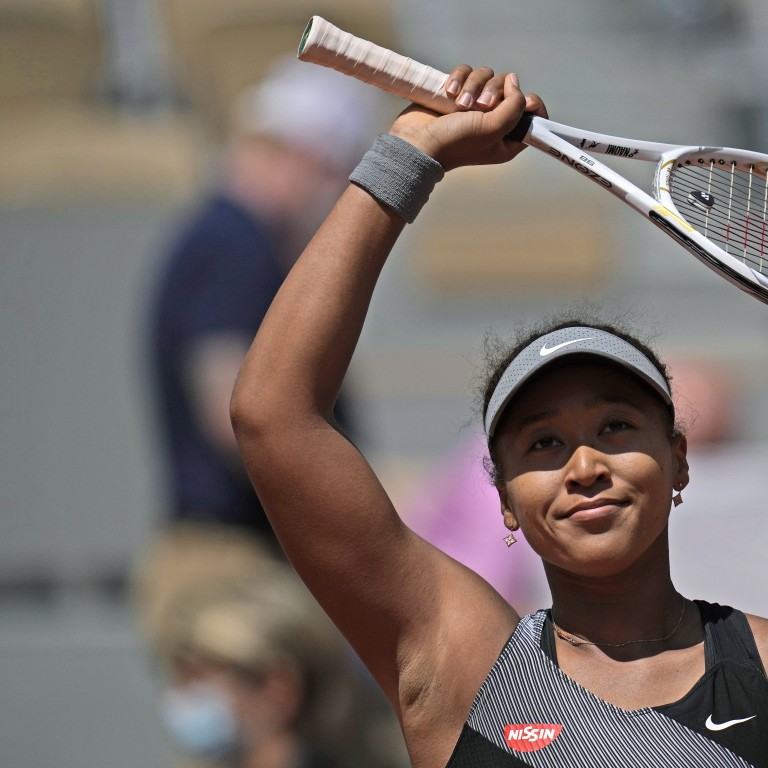 Tokyo 2020 star Naomi Osaka, Shohei Ohtani lead Asian ESPY 2021 winners
Australian Open champion wins two awards with Los Angeles Angels star and golfer Kim Sei-young among other winners
Korean-American snowboarder Chloe Kim beats Chinese skier Eileen Gu for Best Athlete in Women's Action Sports
World No 2
Naomi Osaka
was named the best athlete in women's sports at the ESPY Awards on Saturday, leading a record year for Asian and Asian-American winners of the annual awards.
Osaka, who is set to be the face of the
Tokyo 2020 Olympic Games
when she returns to the court later this month, was also named Best Athlete in Women's Tennis for the first time.
The 23-year-old has not played since the first round of the French Open
when she pulled out of the tournament
after foregoing media commitments to protect her mental health. She also pulled out of Wimbledon and spoke about that decision and her return to tennis at the Tokyo Games in a recent
Time
cover story.
Osaka, who won this year's Australian Open, was at the ceremony in New York City, her first public appearance since pulling out of the French Open after being fined by tournament organisers.
"I just really want to not say a long speech because I'm a bit nervous … I know this year has been really, it hasn't even finished, but it's been really tough for a lot of us," she said on stage.
"For me, I just want to say, I really love you guys and this is my first ESPYs so it's really cool to be surrounded by all these incredible athletes. I think all of you guys are really cool and I watch some of you on TV so it's really surreal to be here and yeah, thank you so much and I really appreciate it."
Osaka's two awards led a record haul for Asian and Asian-American athletes at the ABC television-organised annual awards, which are now in their 29th year.
Shohei Ohtani of the Los Angeles Angels was named the Best MLB Player. The Japanese 27-year-old became the first player in MLB history to be named to the All-Star Game as both a pitcher and a hitter. He currently leads the league in home runs and is a favourite for the MVP award.
South Korea's Kim Sei-young was named Best Athlete in Women's Golf. She was named LPGA Tour Player of the Year for 2020 and won her first major at the Women's PGA Championship last October.
The 21-year-old won the same award in 2019, the last year it was awarded as last year the ESPY Awards decided to forego athletic awards for humanitarian categories.
She was also named Best Female Athlete, Best Female Olympian and Best Female Action Sports Athlete in 2018.
Kim is expected to be a medal contender for the US at the Beijing 2022 Winter Olympics next January but before then there are plenty of other winners who will join Osaka in Tokyo later this month.
Those include US gymnastics great Simone Biles (Best Championship Performance), Samantha Mewis (Best International Athlete, Women's Soccer) who will play for the US women's national team in the Olympic football tournament and Team USA basketball star Russell Westbrook (Best Record-Breaking Performance).
Novak Djokovic, who has admitted that he is undecided on the Tokyo Games, was among the other winners, which included Cristiano Ronaldo, Steph Curry, Lewis Hamilton and Phil Mickelson.