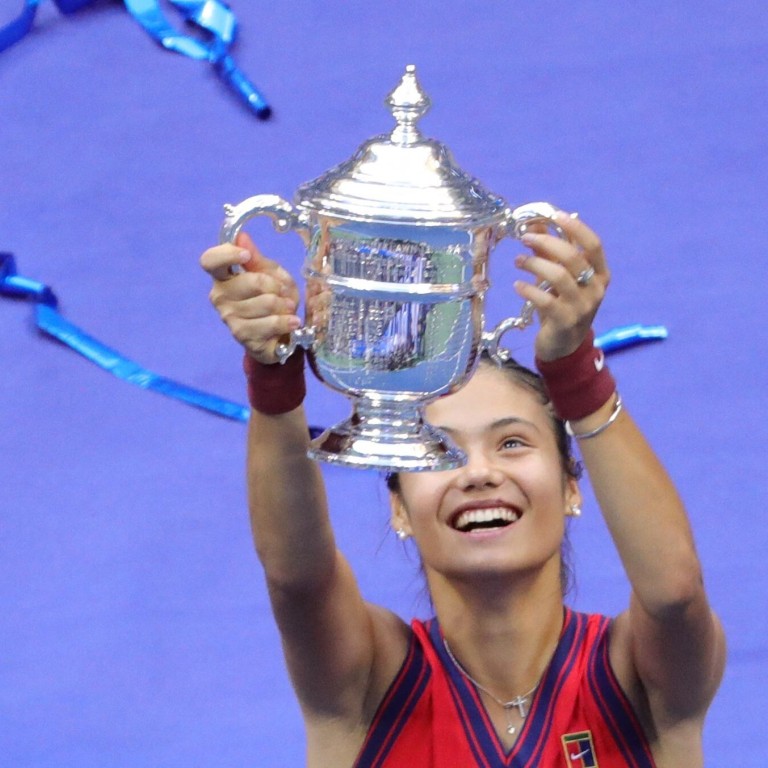 US Open: teenaged phenoms Emma Raducanu and Leyla Fernandez turn the world on its ear as their lives get set to change dramatically
England's Raducanu wins historic US Open final over Canada's Fernandez in a seminal match that resonated globally
Life will never be the same again for either teenager
It's not entirely unprecedented. Two teenagers have played in the finals of the women's
US Open
previously. Back in 1999, Serena Williams, two weeks shy of her 18th birthday, beat 19-year-old Martina Hingis. Twenty two years later Britain's 18-year-old Emma Raducanu and Canada's Leyla Fernandez, six days after turning 19, would reprise the teen showdown. But that is where the similarities end.
By the time Raducanu won an unlikely and
hard fought 6-4, 6-3 championship victory
over Fernandez, these two teenagers had taken women's tennis to places it has not been in years. This final had become a can't miss TV event, transcending the sport beyond the hardcore tennis aficionados and hooking in millions of casual fans. There were so many compelling storylines to follow. But none was more impressive than the fact that neither of these girls, over a gruelling fortnight, ever acted like a teenager. Even in the finals, on one of the biggest stages in sport, their composure was remarkable. While the actual tennis itself was crisp and of the highest order, the sheer joy both played with was infectious and impossible to ignore as well.
This tennis final, and the build up to it, bore little similarity to any sporting event of recent vintage. Even the last teen tilt in 1999 lacked the drama or mystery this one did. Hingis was no normal 19 year old, having already won five grand slams. While Serena was, well, Serena – on her way to becoming arguably the greatest women's player ever.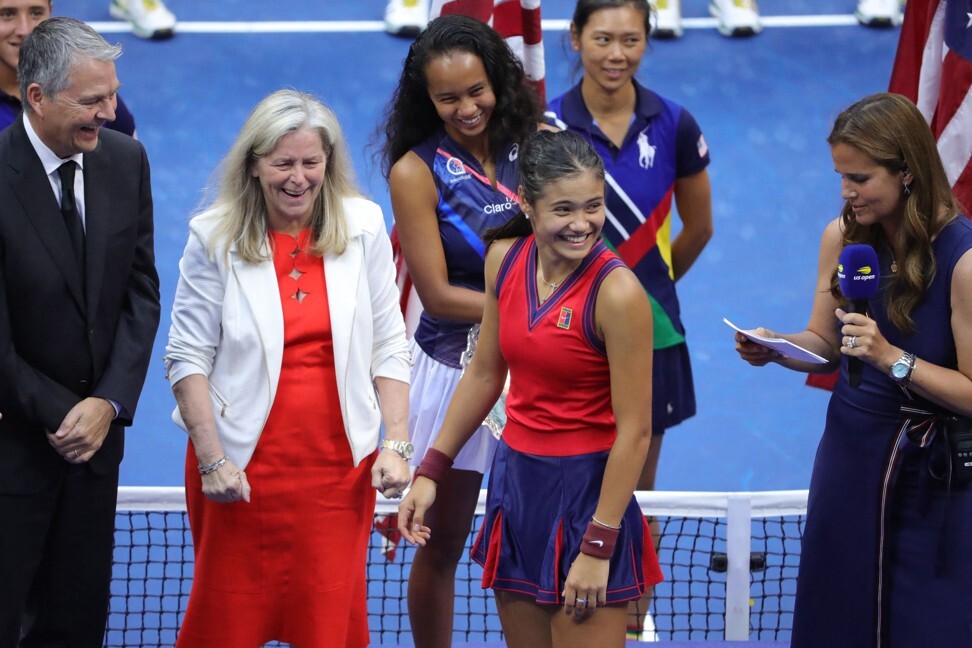 Fernandez came into the US Open ranked 73 in the world and kept cheating the hangman as she came from behind to take down one giant after another. First there was an incredible comeback against number three seed and two time champion Naomi Osaka before knocking off another former champ followed by the number five and number two seeds all in succession. But as unlikely as Fernandez's journey to the final was, Raducanu's run was completely without precedent.
Ranked 150 in the world, she had to play three qualifiers alone just to get into the main draw and in the process became the first qualifier in the Open era to make the final of any grand slam. She was also the first British woman to make the finals of a grand slam since Virginia Wade won Wimbledon way back in 1977. Every single step of the way these precocious players were rewriting history, and all of it with a big smile.
However, the impact of this memorable showdown reverberated far beyond the tennis court. Both Raducanu and Fernandez, national obsessions and heroes in their native country, are children of immigrants whose appeal now stretches well beyond their native land. The British tabloids, however, were not particularly bothered with that detail. The day after Raducanu made it through to the semi-finals, the Daily Express had a huge picture of her on the cover alongside a headline about immigrants being turned back at the border. "The irony is apparently lost on the Daily Express", one commentator wrote on Twitter, "'Migrants Will Be Turned Back' headline next to 'our Emma', who was born in Canada to a Romanian father and Chinese mother and moved to England when she was two."
But nothing elevates the status of a migrant demographic in their adopted country like sporting success on the global stage. Fernandez's father emigrated to Canada from Ecuador while her mother is the daughter of transplanted Filipinos. Growing up outside Montreal, Leyla speaks English, French and Spanish, and has quickly become a role model for so many other children of immigrants in the country.
Going forward though, one can only hope that the spotlight won't devour them. But therein lies the dilemma; everything about their last two weeks has been so pure, so innocent and so addictively joyous. How do you freeze the moment? You can't, sadly.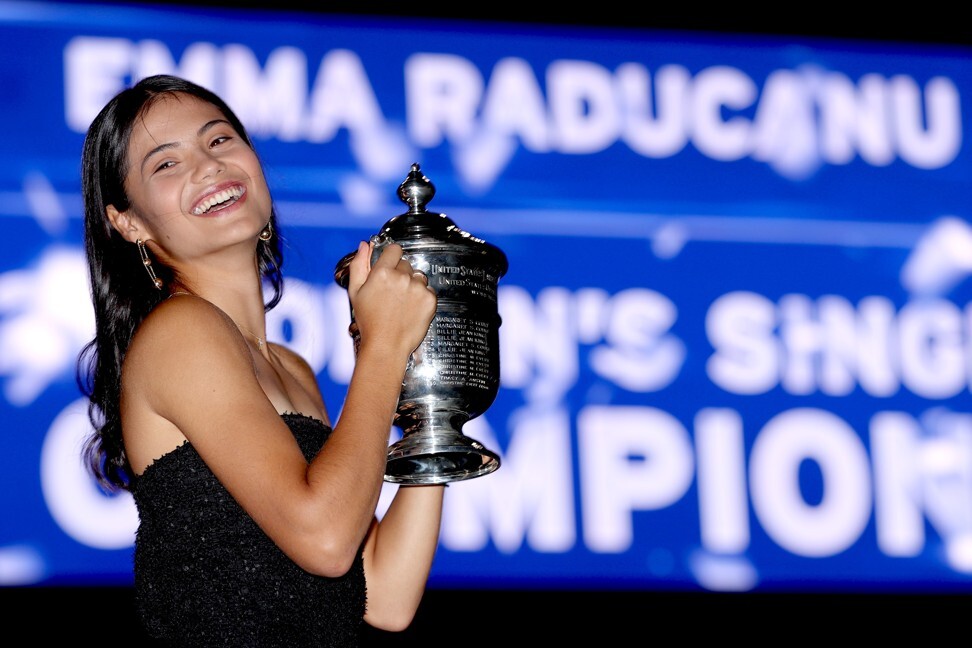 Raducanu is going back home to England as the country's first woman grand slam tennis champion in 44 years. A world of riches awaits, she will be making millions up millions annually in endorsements and will be the face of the country. That same country is also home to some of the most ravenous tabloids in the world. They will devour "our Emma" and her life will never be the same. The charismatic Fernandez is also about to reap the type of lucrative bounty and life-changing exposure that quickly melts the glow as well. But for now, let's enjoy the here and now. Try to stay in the moment because thanks to a couple of extraordinary teenagers, it was a moment like few others before.
This article appeared in the South China Morning Post print edition as: Teenaged phenoms turn the world on its ear at US Open