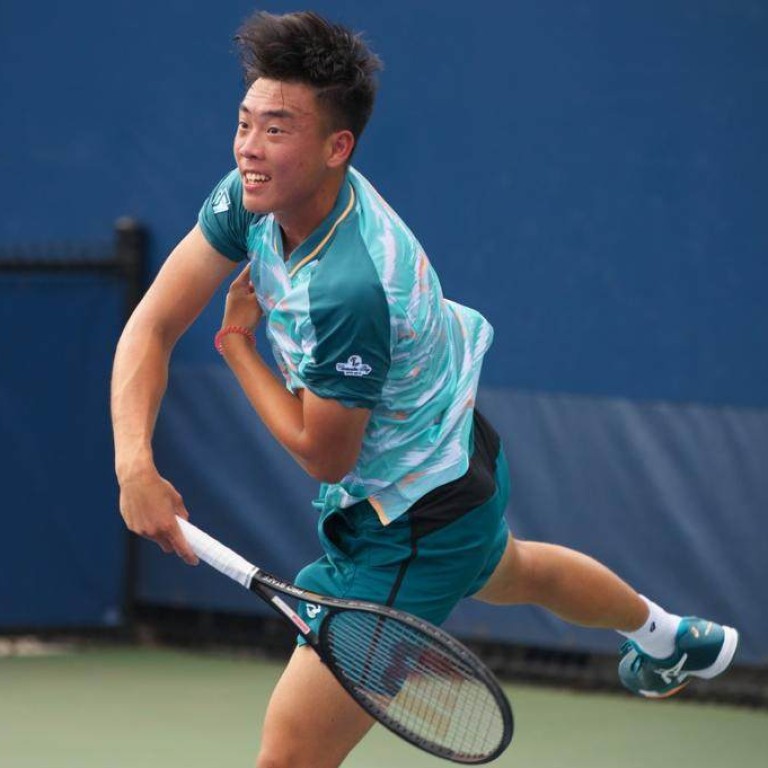 US Open: Coleman Wong to face No 3 seed Kilian Feldbausch in historic quarter-final showdown
Coleman Wong continues to find form at US Open juniors, knocking out No 7 seed Gonzalo Bueno for a spot in the quarter-finals
Nick Kyrgios fined US$14,000 for unsportsmanlike conduct after his racket-smashing quarter-final exit
Coleman Wong Chak-lam stormed into the quarter-finals of the US Open junior singles tournament early Thursday, after a grinding win over No 7 seed Gonzalo Bueno.
The 18-year-old, who became the first Hong Kong player to appear in the quarter-finals of the boys singles at Wimbledon last month, downed Peru's Bueno 7-6, 6-2 in just under two hours.
Seeded No 9 in this year's tournament, Wong has now defeated Spainiard Martin Landaluce and Peter Benjamin Privara of Slovakia and will face No 3 seed Kilian Feldbausch for a place in the semis.
Ranked 400 spots higher in the official ATP rankings, Bueno pulled away in the opening set to grab a 5-4 lead, but Wong eventually found rhythm and never looked back, taking charge in the tiebreak and then winning the final four games to prevail.
Feldbausch, 17, made his way to the quarter-finals of Wimbledon in July, but was ousted by Croatian and eventual Wimbledon boys singles winner Mili Poljicak.
Elsewhere there was drama at the Arthur Ashe Stadium during the men's singles quarter-final as Nick Kyrgios was fined US$14,000 for unsportsmanlike conduct after his racket-smashing exit from the US Open.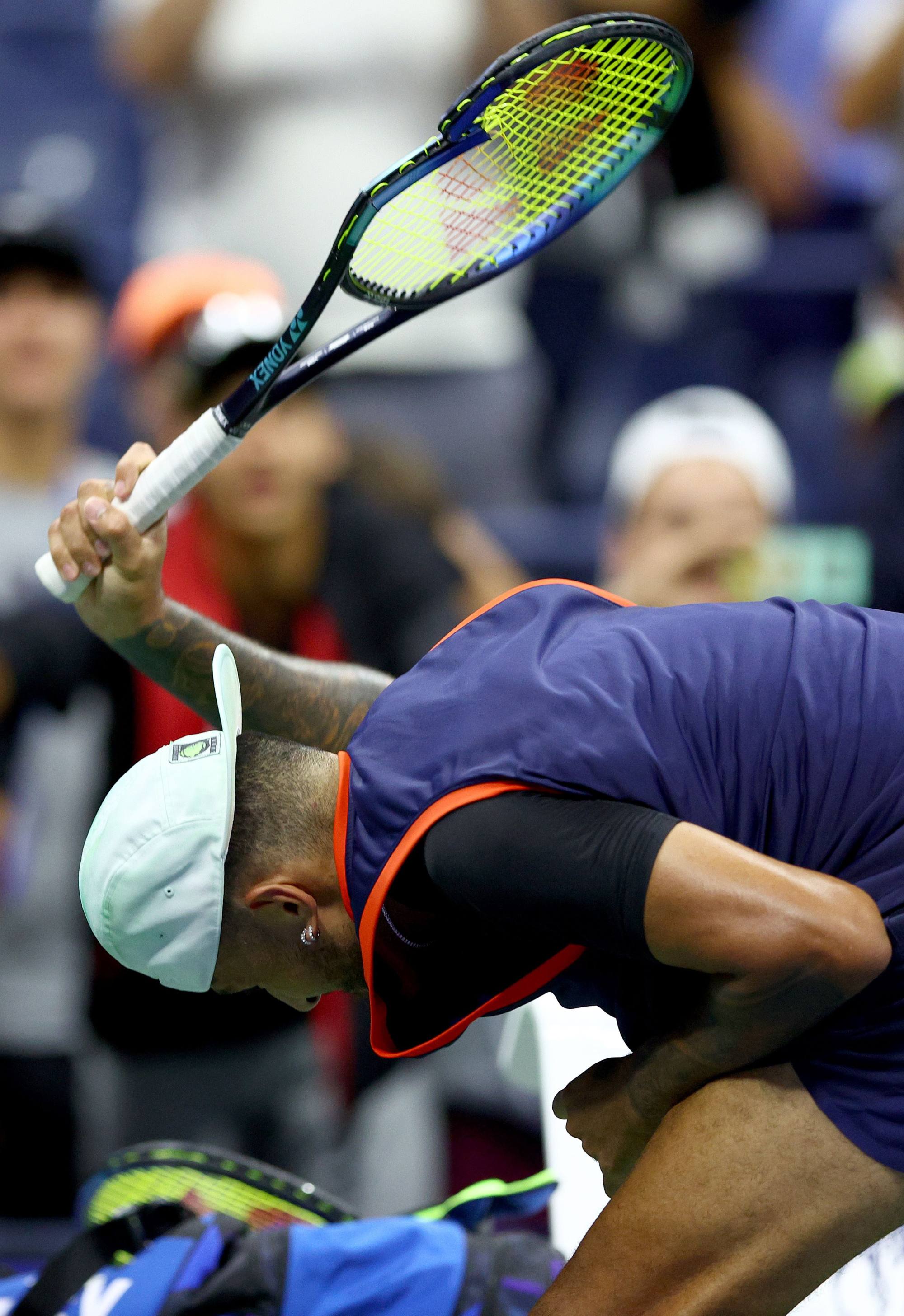 Kyrgios slammed multiple rackets to the court in frustration following his loss to Karen Khachanov, his fifth such penalty that has seen the Australian rack up US$32,500 in fines.
"It's just devastating. Like, it's heartbreaking," said Kyrgios, who was the runner-up at Wimbledon in July.
"Pretty much every other tournament during the year is a waste of time, really. You should just run up and show up at a grand slam. That's what you're remembered by."
In the women's singles, No 1-ranked Iga Swiatek moved into her first semi-final at Flushing Meadows by pulling out a 6-3, 7-6(4) victory over American Jessica Pegula.
Swiatek, a 21-year-old from Poland who won the French Open in 2020 and again in June, advances to face No 6 seed Aryna Sabalenka.