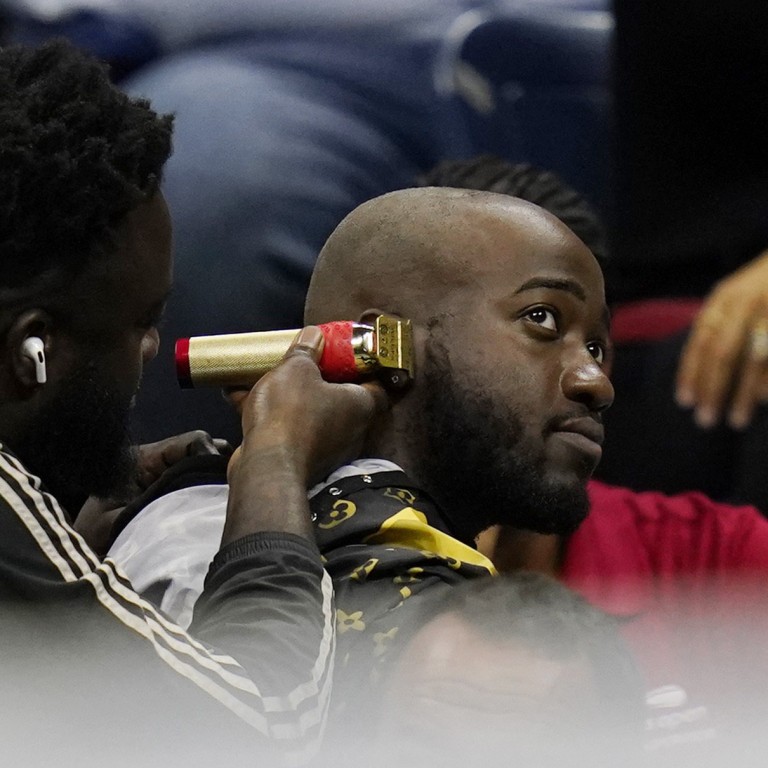 US Open: YouTuber JiDion removed from Kyrgios quarter-final after haircut prank
YouTube prankster JiDion, who once received a haircut during a university lecture, was removed from the Arthur Ashe Stadium on Wednesday night
'There's a first time for everything,' says US Tennis Association public relations boss Brendan McIntyre
There was no shortage of drama and entertainment during Nick Kyrgios' quarter-final clash against Karen Khachanov in the Arthur Ashe Stadium on Wednesday night.
Not only did fans get to watch more than three hours of high-octane tennis, during which Kyrgios smashed two rackets, but there was also a hairy situation in the stands.
YouTuber JiDion, whose pranks have included imitating an NBA basketball scout and inappropriately crashing group Zoom calls, managed to smuggle barber clippers and a Louis Vuitton cape into the stadium, where his co-accomplice buzzed his head right there in the stands.
It remains unclear how he smuggled in the clippers, but their prank was soon cut short as tournament security swarmed and removed the two from the match.
It was just one of several raucous incidents during the game. At one point in the fourth set, chair umpire James Keothavong pleaded with the audience to "respect both the players."
Social media users were quick to identify the culprit as YouTube star JiDion, who once received a haircut during a university lecture.
"When someone saw it, security went to the two individuals. They were escorted out of their seats and then off the grounds for disruption of play," US Tennis Association PR boss Brendan McIntyre said.
"There's a first time for everything."