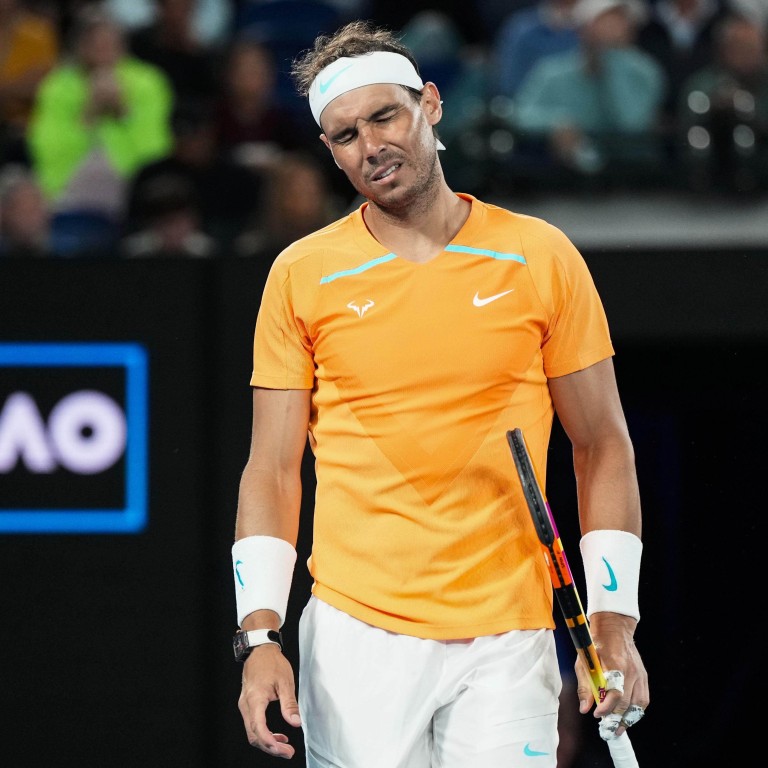 Australian Open: Rafael Nadal makes a stunning early exit as more rain falls in Melbourne
Defending champion hobbles out of second round at hands of unheralded American Mackenzie McDonald in a major upset on Wednesday
Nadal says the defeat 'hurt' and acknowledged that injuries are taking a toll – 'I am tired, I am sad, I am disappointed, this is all a reality'
Defending champion Rafael Nadal hobbled out of the second round in a major upset at the Australian Open on Wednesday.
The Spanish great's wife Mery was in tears as Nadal was beaten by 65th-ranked Mackenzie McDonald at Rod Laver Arena, where the roof was closed because of more rain in Melbourne.
The 36-year-old Nadal was clearly hindered by a hip issue that required a medical timeout, as he surrendered 6-4, 6-4, 7-5 to the American.
It was the reigning champion's earliest exit from a major in seven years and will lead to more questions about whether injury and age are catching up with the record 22-time major champion.
The men's title now looks Novak Djokovic's to lose.
Nadal said the defeat "hurt" and acknowledged that injuries were taking a toll.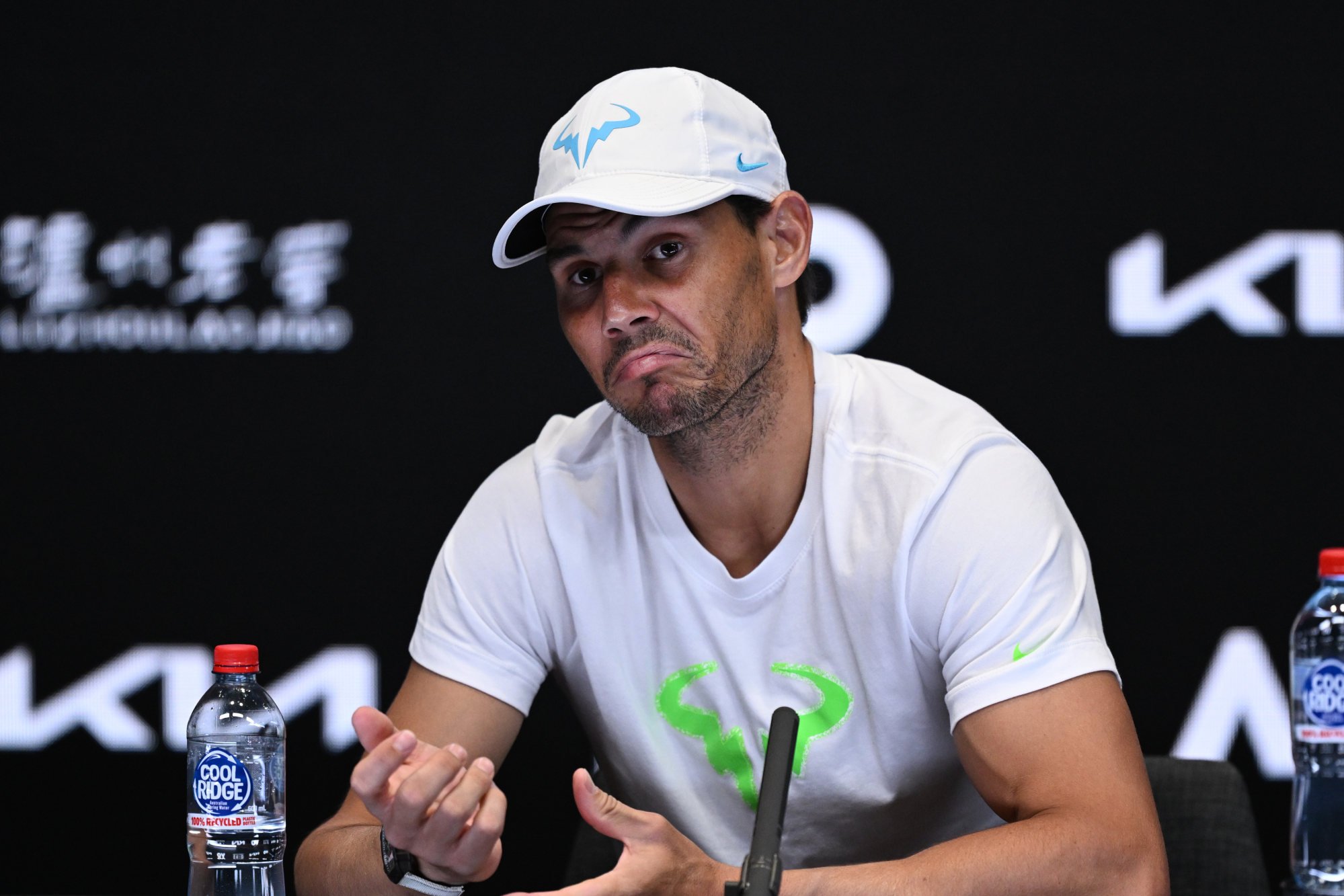 "I've never been in a position to complain, life has given me so many positive things that I have no right to complain," he said.
"[But] I am tired, I am sad, I am disappointed, all this is a reality.
"From here on … what I want is to continue playing tennis. Don't think I'm saying all this because I want to take a step back.
"It is not the case, but my current feelings are bad."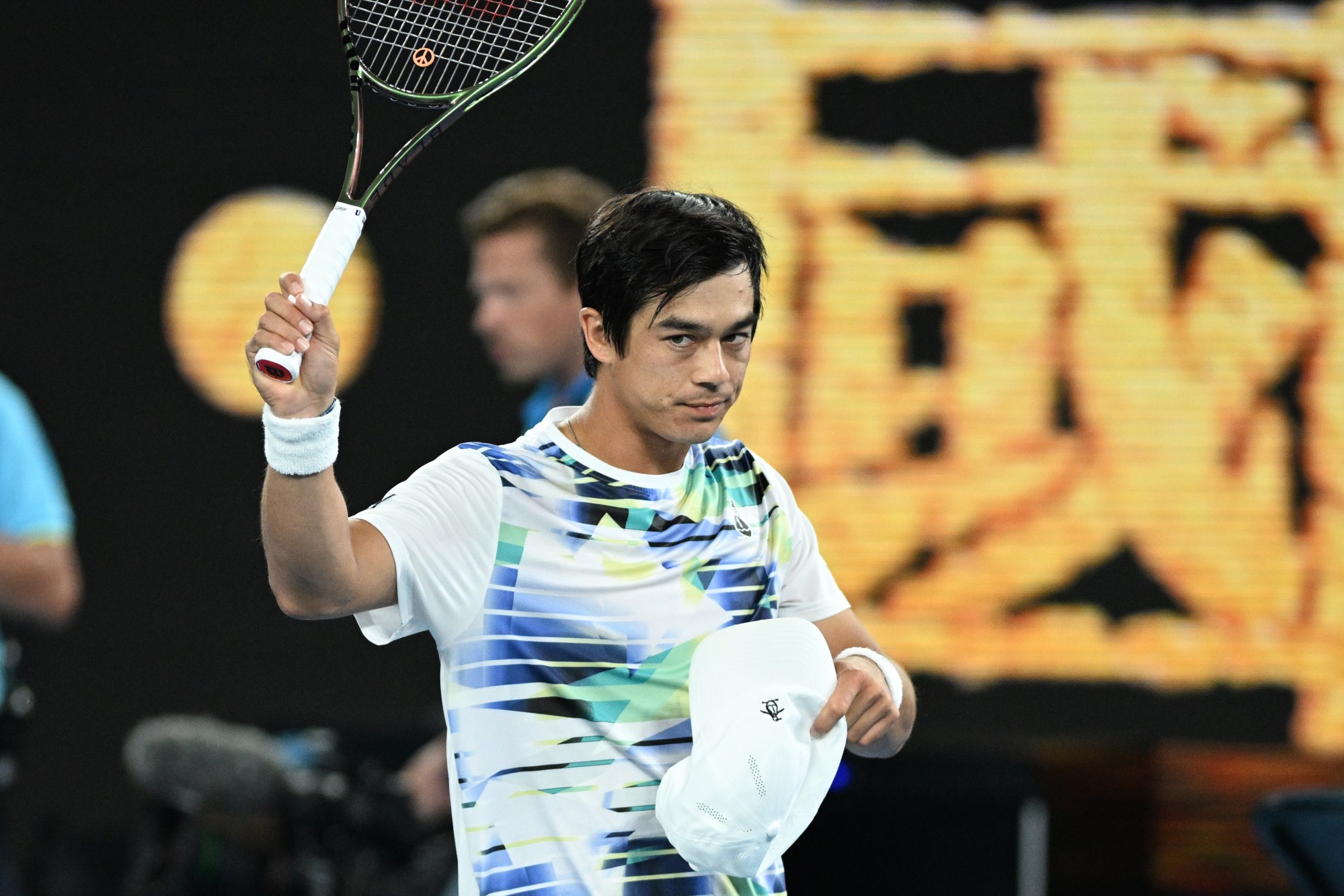 In contrast to Nadal's disappointment and pain, 27-year-old McDonald is into the third round and a match against either Yoshihito Nishioka of Japan or Czech Republic's Dalibor Svrcina.
"He's an incredible champion, he's never going to give up regardless of the situation," McDonald said of his beaten opponent.
"I was trying to stay focused on what I was trying to do and he kind of got me out of my rhythm, and I just got through it."
Melbourne's famously fickle weather played more havoc.
On Tuesday play on most courts was stopped because of extreme heat, and then matches were suspended later in the day on outside courts by heavy rain.
More rain fell on Wednesday as organisers frantically tried, but failed, to clear a backlog of matches.
Only matches on the three main stadiums, which have roofs, were able to begin on time. The outside courts belatedly saw action in the early evening, but six hours of play was lost.
In matches able to proceed under cover, Italian 15th seed Jannik Sinner dropped just seven games in blowing away Argentine Tomas Martin Etcheverry 6-3, 6-2, 6-2.
Frances Tiafoe, the 16th seed, also defeated Chinese teenager Shang Juncheng in straight sets to reach round three.
Sixth seed Felix Auger-Aliassime dropped the first two sets to Slovakia's Alex Molcan before roaring back to claim a dogged victory.