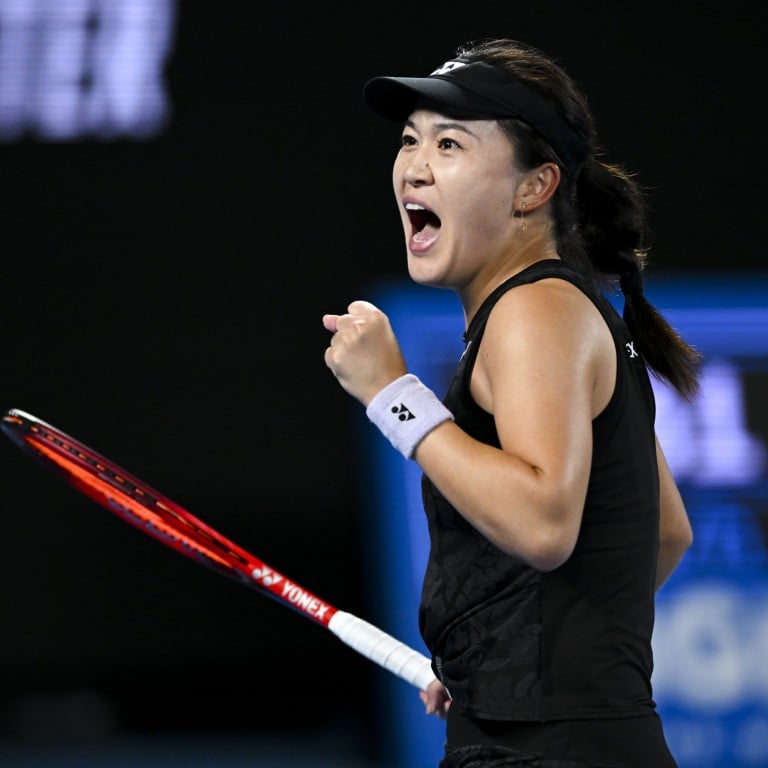 Thailand Open: China's Zhu Lin beats Lesia Tsurenko to win her first WTA Tour title
'I'm so happy to finally win my first tour title. All of the hard work finally paid off,' says Zhu, who will crack top 50 when WTA rankings are updated
After a patchy start the 28-year-old Chinese player, who is ranked No 54, steadied before going on to clinch victory 6-4, 6-4
China's Lin Zhu triumphed over Ukraine's Lesia Tsurenko in the final of the 2023 Thailand Open in the seaside resort of Hua Hin on Sunday evening.
It was Lin's first-ever WTA final, and she was the first Chinese player to make it past the quarter-final stage at the tournament.
After a patchy start the 28-year-old, who is ranked No 54, steadied before going on to clinch victory 6-4, 6-4.
Tsurenko, once ranked 23 but competing in a major final for the first time in five years, did not give her a smooth ride.
She battled back from match point down near the end of the second set, unsettling Lin enough to force the younger player into a series of unenforced errors.
But the Ukrainian was visibly discomforted by the swarms of mosquitos later invading the court, allowing an opening for her opponent.
"I would not be here without you guys," Lin said, thanking her team and the fans who came out and supported her.
Tsurenko paid tribute to her "amazing" opponent, adding: "Days like this I hope you just have more and more, just play as amazing as you played today."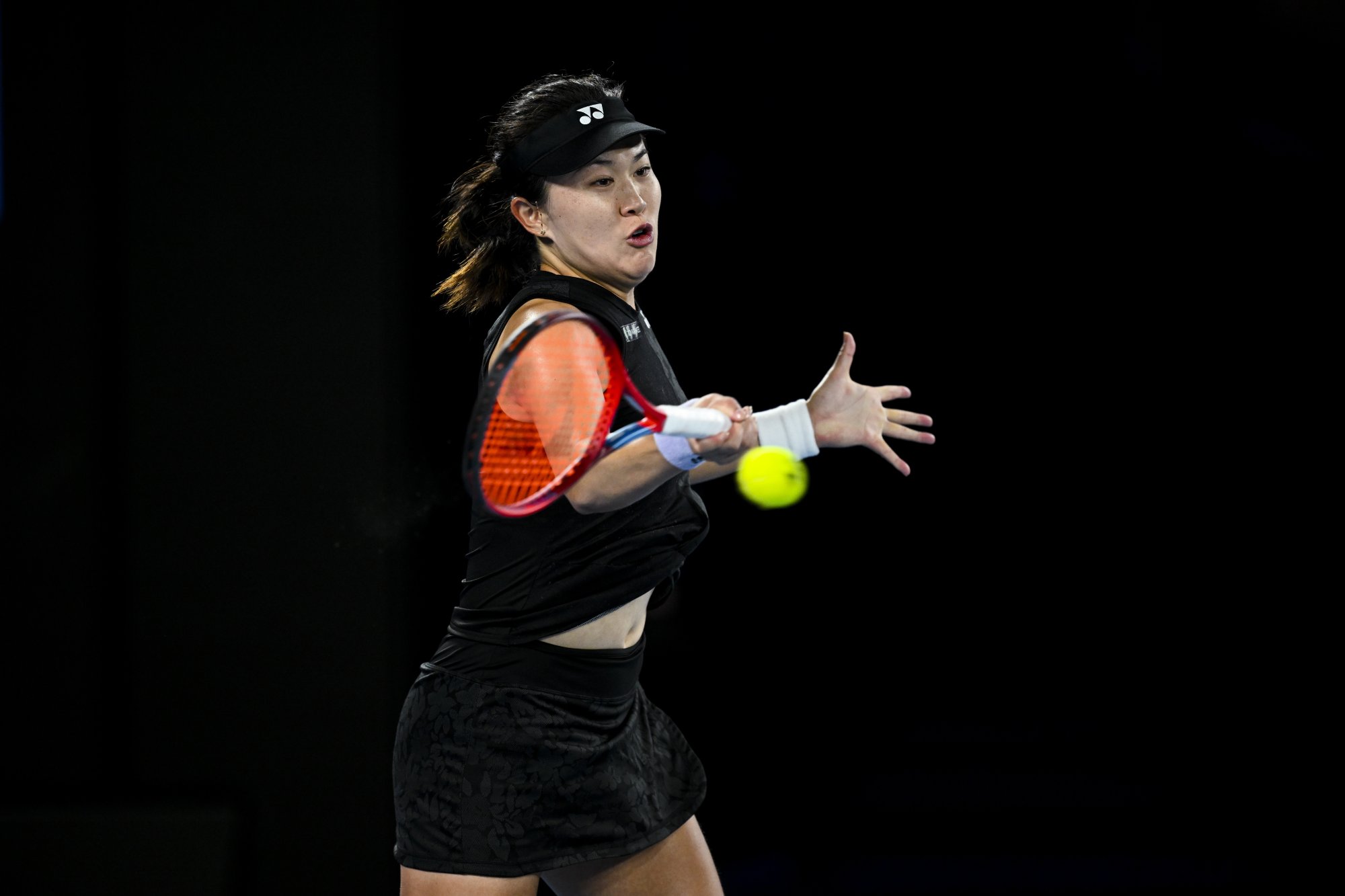 In a match lasting one hour and 45 minutes, both players exchanged nail-biting baseline rallies before Zhu finally found a way past her determined opponent.
The 29-year-old Chinese player managed a break to go up 5-3 in the first set. Although she was broken to love in the following game, Zhu returned the favour straight back, also to love, to take the opening set in 46 minutes.
The second saw the players trade breaks with Zhu eventually securing her first match point at 5-3. She sprayed a shot wide to miss the chance but capitalised on her third in the 10th game with a backhand winner.
"I'm so happy to finally win my first tour title. All the hard work finally paid off," said Zhu, who will crack the top 50 when the new WTA rankings are updated on Monday.
Zhu has started the season strongly, reaching the quarterfinals in Auckland and the last 16 at the Australian Open.
The victory also allowed Zhu to avenge her loss to the Ukrainian at the WTA Dubai Championships back in 2019.
Despite the loss, the No 136-ranked Tsurenko, 33, will return to the top 100.