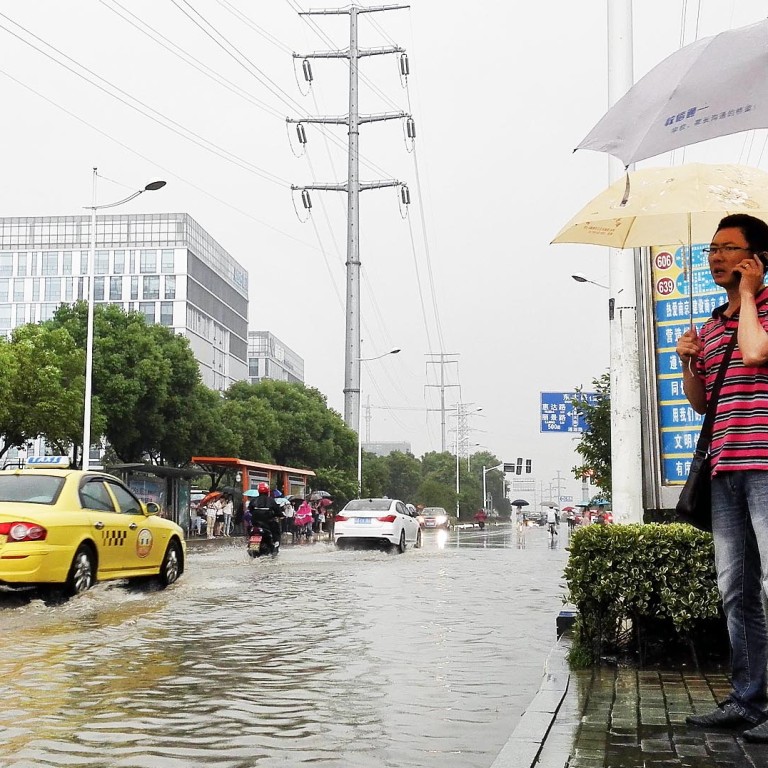 Chinese police report first rape claim against driver of car-hailing app
A young woman has reported being sexually assaulted in a hotel room in Guangzhou by the driver of a car-hailing app, local police said on Monday. 
It is the first case of its kind to be publicly reported on the Chinese mainland since the contentious apps were introduced there a few years ago.
The 21-year-old said she hired a cab but could not recall through which car-hailing app, police in the city's Baiyun district posted on their official microblog at about 12:40 p.m.
The case is currently under investigation, Zhang Zhengui, a spokesperson for the municipal public security bureau, told the South China Morning Post.
The alleged rape incident happened in the early hours of May 29, according to the statement. 
The woman said she boarded the taxi at 3 a.m. after attending a social event, and then passed out inebriated. 
She awoke two hours later in a hotel room with the driver, who she claimed admitted to having sex with her while she was unconscious. The driver later took her home, and then the victim contacted the police.
The police targeted and identified the driver, a 29-year-old local man with the surname Deng, through surveillance videos taken from the hotel. He was found to have been sentenced for theft earlier and spent time in prison in 2013. 
He confessed to having sex with the woman while she was drunk.
Chinese market leaders Didi Kuaidi, the product of a merger between two similar apps backed by Tencent and Alibaba, and one of its chief rivals, San Francisco-based Uber, have been beset by problems in recent weeks and months, but sexual assault has not been an issue in China so far.
The status of such car-hailing apps in China remains something of a grey area. Although deemed illegal, the regulation has not been tightly enforced, which sparked the protests.
She filed a lawsuit against the service in a US court in January, accusing the firm of failing to ensure passengers' safety.
Another Uber driver was charged with rape in a different Indian city this month.
Such cases are not restricted to Asia. 
In the US, an Uber driver in Boston was charged with kidnapping and raping a customer at the end of 2014. 
A similar case of sexual assault in Houston in January found that the driver, who was also using the same car-hailing app, was not even registered in the city.