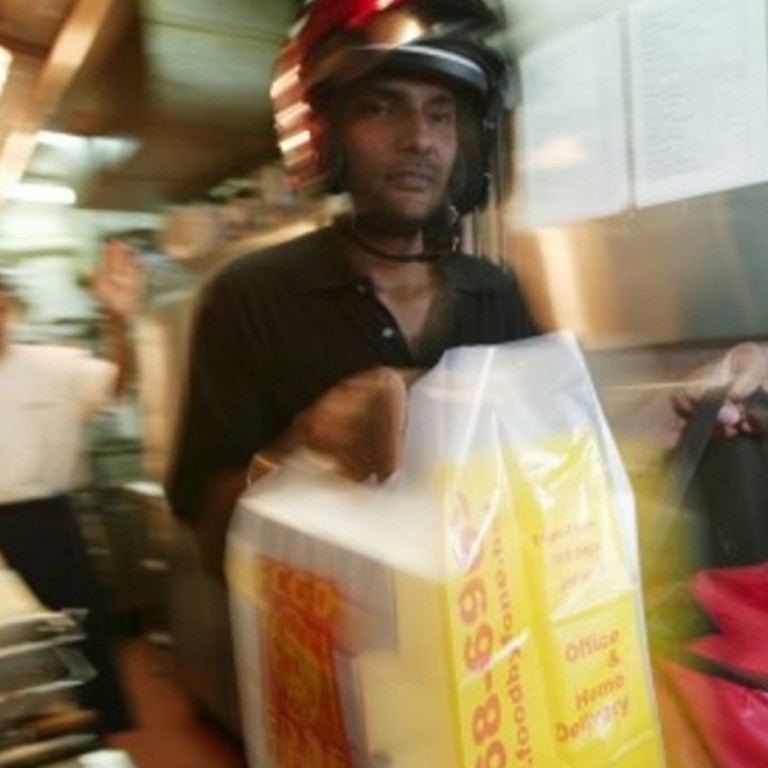 OpenRice now delivering in Hong Kong: city's favourite restaurant review app extends partnership with delivery service foodpanda
Life just got even easier for armchair food critics in Asia's world city as restaurant review platform OpenRice Hong Kong has partnered with food delivery firm foodpanda so that users can order directly from its app.
The two parties have similar agreements elsewhere but believe the combination of being able to read reviews on-mobile, glance through photos of menus, dishes and interiors, and then order a delivery cannot fail in workaholic Hong Kong, where disposable incomes are high and free time often limited.
The strategic partnership with OpenRice has begun in other markets in Asia and now it's finally in Hong Kong," said Alexander Roth, managing director of foodpanda in Hong Kong.
"We hope to provide an enhanced consumer experience by leveraging the strengths of both platforms in this partnership."
Founded in 1999, OpenRice now lists 80,000 restaurants and more than 850,000 reviews generated by 1.4 million citizen reviewers. Since it got started in Hong Kong, OpenRice has expanded to seven other countries and territories.
"With foodpanda's extensive coverage and services, up-to-date dining info and various dining services will be all-in-one in OpenRice, which greatly enhances the gourmet dining experience," said Jan Wong, managing director of OpenRice Ltd.
The company's iOS and android apps have both been updated to accommodate the partnership, along with its mobile site.
Foodpanda launched in Hong Kong 18 months ago and quickly acquired local food-ordering companies Koziness and Maidan. It was joined by sister company foodora in September to offer deliveries from more high-end restaurants.
Foodpanda also announced on Wednesday that its food delivery app has been downloaded 250,000 times in Hong Kong since June 2014.
The Rocket Internet-backed company said orders had grown by 500 per cent globally in the past year and that the majority of users fall between the ages of 20 and 40.