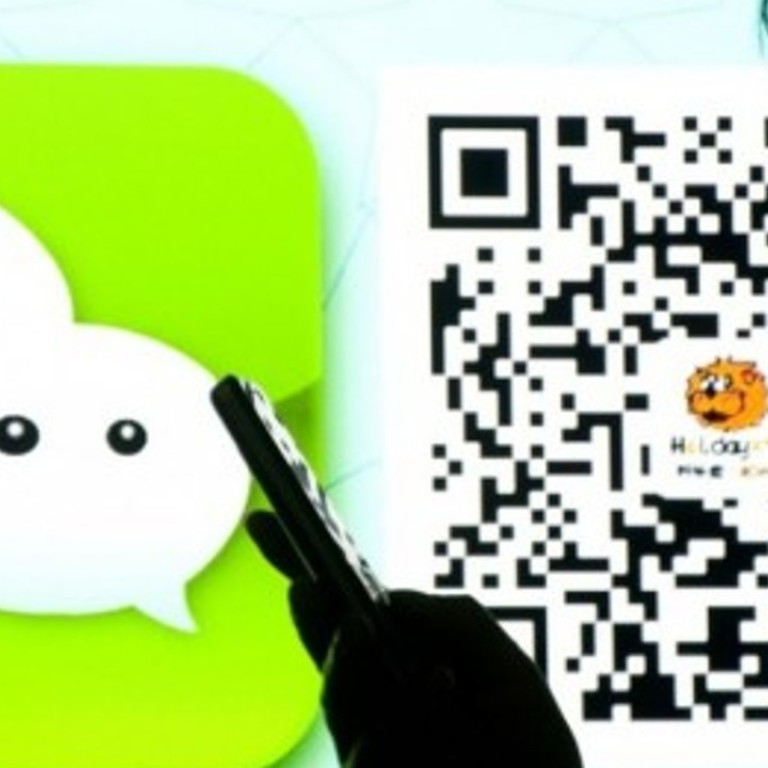 Tencent's WeChat Wallet lands in Hong Kong, beating Apple Pay as public migrates to mobile payments
Tencent's WeChat has rolled out its WeChat Wallet service to users in Hong Kong, according to a blog post, putting it ahead of Apple's mobile payment service Apple Pay that is slated to arrive in the city later this year.
Hong Kong users who are part of the pilot programme will be able to link their Hong Kong credit cards to the service and purchase items using the WeChat app including movie and flight tickets.
A source close to the company said it may take "several months" before the payment service is rolled out to all WeChat users in the city.
However, local users of WeChat Wallet now lack full access to all the features enjoyed in mainland China.
For example, Hong Kongers are not able to transfer money to friends within the app or make in-store payments by having the cashier scan a QR code on their smartphone in a convenience store.
Also missing is the Red Packet function, which allows WeChat users in China to send an amount of money to a group chat that is either identically or randomly split among other users who open the virtual red packet.
The lack of functionality in Hong Kong's WeChat Wallet services may affect the popularity of the service in Hong Kong, said Michael Yeo, senior analyst at market research firm IDC.
"As functionality is expanded later on, the peer-to-peer payments function will likely be a major draw to users in Hong Kong, but in its current state, its ultimate usefulness will be quite limited," said Yeo.
A Tencent spokesperson declined to comment on whether these features will eventually be made available to users in Hong Kong.
Shiv Putcha, associate director of IDC's social consumer research team, said that WeChat's move into Hong Kong is a 'logical starting point' for international expansion of its WeChat Wallet services.
"The strong cultural and ethnic similarities would more than outweigh any differences [in the Hong Kong and China markets]," said Putcha.
But WeChat may struggle with getting other markets that lack a large Chinese diaspora to use WeChat Wallet in the future, such as India.
"There is also stiff competition in many of these countries. For example, in India, PayTM, MobiKwik and others are already quite entrenched," said Putcha.
WeChat has already rolled out its WeChat Wallet service in South Africa, its first international market, where users can send money to each other and pay for purchases on their mobile device at over 24,000 merchants in the country.
The company also rolled out cross-border payments for WeChat users in China, which allows them to pay for purchases made overseas using WeChat Wallet.
Last October, WeChat's rival in mobile payments Apple said it would be partnering with American Express to bring Apple Pay to the Hong Kong market as the company seeks further international expansion of its mobile payments market.