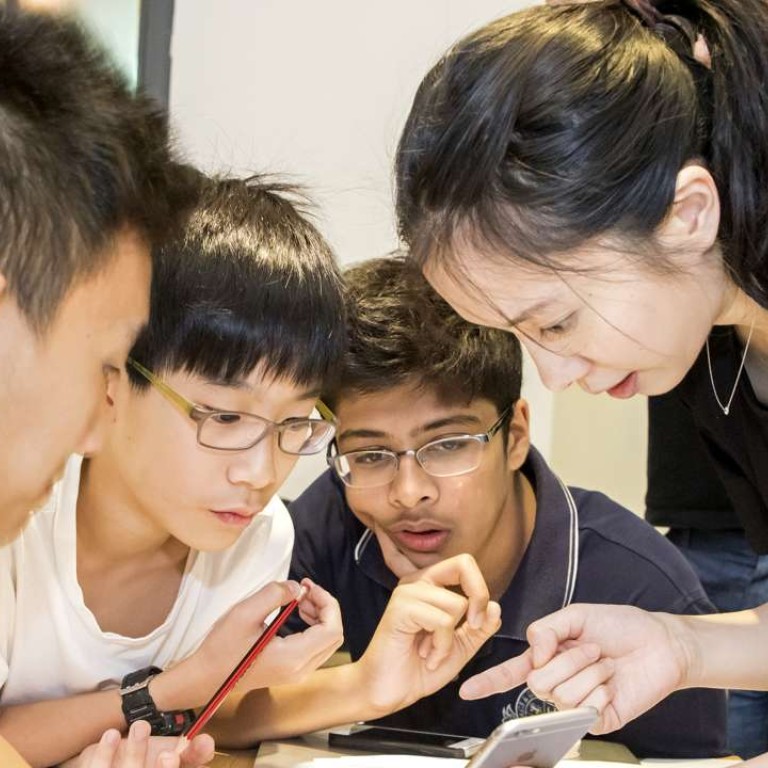 Kids across Asia compete in App Jamming Summit to create and code apps of the future
An app competition for children aged from aged eight to 16 from across Asia has invited applicants to test their computing knowledge in a bid to mould the creators of the future.
Established by Hong Kong coding school First Code Academy three years ago, the App Jamming Summit invites young programmers from across Asia to design apps using MIT App Inventor.
For the first time, the competition has been given a theme - My Dream Home -but the objective is still to encourage creativity and allow youngsters to inspire one another.
"We really believe the next generation's advantage in the future will be being able to create things, we no longer need to remember any data," said Michelle Sun, founder of First Code Academy "People that are the leaders of tomorrow are definitely people who can create and coding is a very important part of the creator mindset."
The competition, which has just closed, invited pupils from across Asia and is based on the user friendly MIT App Inventor as it removes the need to type code, which can slow younger coders down.
First Code Academy students taking part in the competition have developed ideas ranging from an app to help design and budget for your dream home called Designing Your Home to an app to let parents catalogue pictures they have taken of each of their children.
Ten-year-old Anna Desfretier, is developing an app to help her schedule homework assignments and said the process is fun as well as a learning experience.
"Fixing bugs [is challenging] as I need to be prepared and not overreact because that doesn't help the situation," she said, adding that she hopes to start her own company using the skills she has learned.
A team of three 16-year-olds from the American International School is working on an app to control a piece of hardware they are designing to turn switches in the home on or off.
"We're seeing that turning a home into a smart home costs a lot, and usually it requires rewiring the electrical system, what we are thinking is to make it convenient and cheap," said Jeffrey Kam.
The team's hardware costs HK$100 and they expect to bring the price down to HK$50.
The winner of the competition will be put forward for selection to attend MIT's App Inventor Summit in the United States this summer.
The final will be held on April 17.