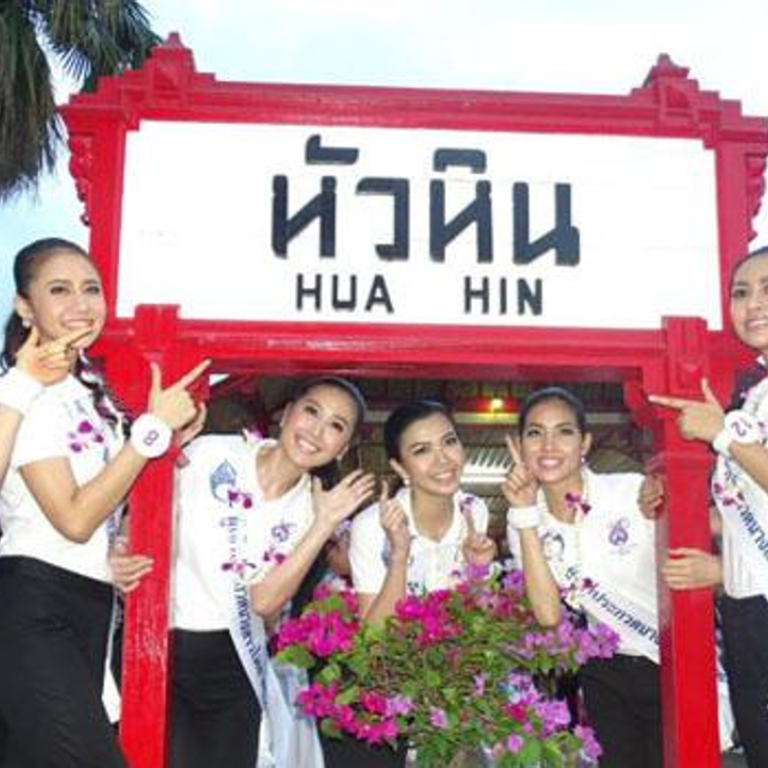 App lets visitors dodge immigration queues in Thai tourist town
Tourist town of Hua Hin selected to try out the new tech
Immigration police are translating the hi-tech-based "Thailand 4.0" policy into their work routine by introducing a new smartphone application to help foreigners in Hua Hin manage their immigration requests.
The app, which can be easily downloaded by scanning a Quick Response (QR) code, allows users to know what queue numbers they have obtained in what are normally long lines at Hua Hin immigration office in Prachuap Khiri Khan.
The Immigration Bureau has selected Hua Hin to test its new services because Hua Hin is a "world-renowned tourist district" crowded with business people and tourists mainly from Europe and the United States, said bureau chief Pol Lt Gen Nathathorn Prousoontorn as he presided over the app's debut yesterday.
Knowing how long they have to wait will help people make the most of their day without needing to sit idly in the office, officials said.
If they are not satisfied with the officers on duty, they can also use the app to grade staff members' service quality, Pol Lt Gen Nathathorn added.
The app is hoped to help boost the Prayut Chan-o-cha government's "Thailand 4.0" scheme, designed to propel the country toward a fourth industrial revolution.
The country's immigration services are often overstretched, with officers busy dealing with large crowds of people. Pol Lt Gen Nathathorn said new technology like this will help his agency work more efficiently.
The bureau chief rolled out the app at a new immigration office at Blue Port shopping mall. The new workplace is in a prime location that is easily accessible. It is also equipped with one-stop services so people can have all their immigration-related requests handled at a single venue.