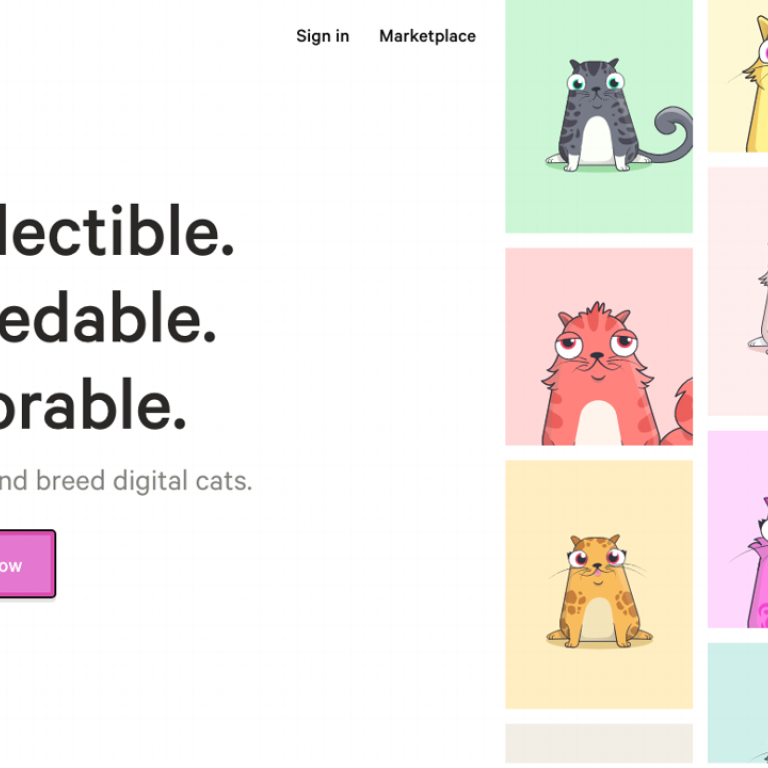 Nearly 200,000 people have started collecting Ethereum 'CryptoKitties' — which could very well become Beanie Babies of blockchain
Since the game was introduced in November, the new digital felines have become enormously popular, attracting 180,000 users
By Áine Cain
Cats probably aren't the first thing you'd associate with blockchain. But that's exactly what the hottest new game in the digital world is all about.
CryptoKitties is a colourful, cutesy blockchain game where players can purchase, sell, and breed their own unique "CryptoKitties." When you mate your digital pet with another CryptoKitty — which can be both dames and sires, the website's Q&A section advises users to "ease up on the labels" — you'll get a kitten with a mix of their "genes."
You can either breed your own CryptoKitties together, or pay another player in order to use their cat as a sire. The game's currency is ether, the currency of blockchain-based computing platform Ethereum.
So far, these virtual cats have proved to be a hot commodity.
Since the game launched on November 28, The New York Times reported 180,000 players have already signed up, and spent a total of US$20 million in ether. CNBC reported the digital cats have fetched as much as US$114,481.59. One anonymous entrepreneur told The Verge that his performance on CryptoKitties has allowed him to accrue a "a hypothetical net gain of US$42,321.15."
That net gain is hypothetical because, as CryptoKitties cofounder Mack Flavelle told The Times, "Nobody's even pretending it's going to be a transactional currency anymore. It's a stored value." You can't buy a coffee with ether, but, as he says, "for a couple bucks now you can get a cat."
The feline-induced surge in interest has actually caused problems for Ethereum's website, Business Insider's Frank Chaparro reported.
Some people are comparing the current trend to an earlier craze focused on cuddly-looking collectibles. According to Tech Crunch's Fitz Tepper, the new game is "reminiscent of the beanie baby trend where people were paying insane amounts of money for stuffed animals."
Business Insider reported that when the Beanie Baby bubble of the nineties burst, most collectors were just fine. But there still isn't really much of a market for most of the toys.
But for now, Cryptokitties will continue breeding.
"We're just like, man, people want cats," Flavelle told The New York Times. "We thought it would build slowly, take a few months, but it's been so fast."