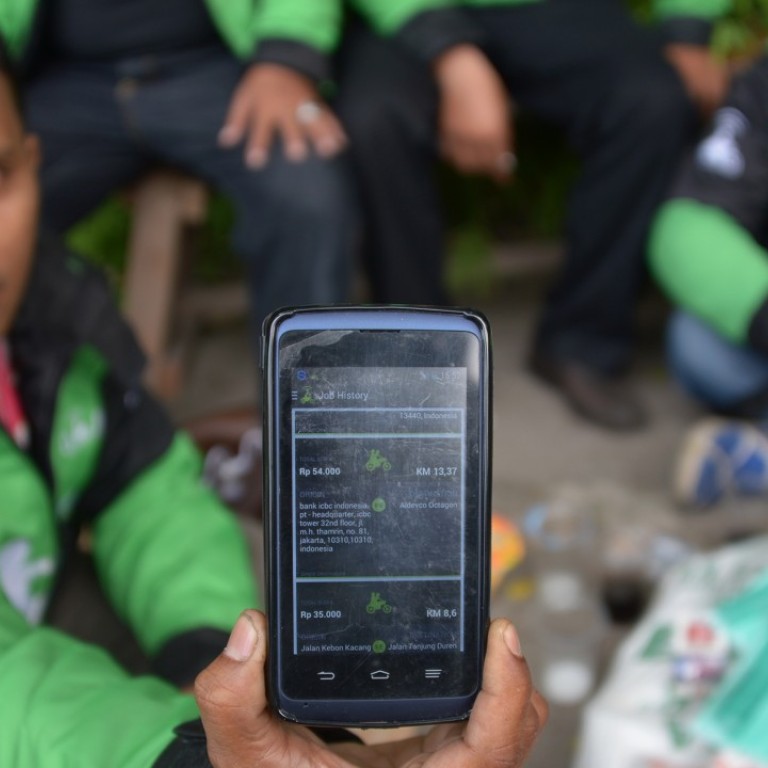 Chinese app developers eye Southeast Asia for growth as home market matures
China's app developers are increasingly shifting their focus overseas for new sources of traffic growth, with Southeast Asia as a key target given the high growth rates in the economies across this region and their tech-savvy population. 
"There is a huge vacuum [in Southeast Asia]. The market is not very satisfied," said Wei Ke, a partner at Huaxing Growth Capital, the investment arm of China Renaissance Group. "There are not a lot of innovative companies in the market."
With the mobile phone app market in mainland China's top-tier cities becoming saturated, Chinese technology companies see Southeast Asia as a huge new market. The region consists of 11 countries with a total population of 653.4 million, about 49 per cent of which live in urban areas, according to the latest United Nations estimates.
Indonesia, Malaysia, the Philippines, Singapore, Thailand and Vietnam were key drivers of Google Play's nearly 10 per cent year-on-year download growth in the third quarter of last year, according to mobile app data and insights company App Annie, with Vietnam and Indonesia seeing double-digit growth. 
Speaking at the AVCJ Private Equity & Venture Forum on Wednesday, Wei said there were several types of Chinese apps that could do well in the region, including photography, video, news aggregators, e-commerce and financial technology. 
Wei has led investments in Chinese local services giant Meituan-Dianping and online classifieds provider 58.com.
When it comes to social apps, however, Chinese companies have not been able to make much headway. Vietnam is notable for its successful locally-developed apps Zing Me and Zalo, which have captured 47 per cent and 36 per cent of the country's social app users, respectively, according to research firm Newzoo.
The first wave of Chinese app companies that went into Southeast Asia were offering tool apps, such as photography and beauty, Wei said. "Tools have nothing to do with culture, nothing to do with language, so they are very transferable," he said.  
Hong Kong-listed Meitu, known for its popular photo-editing and sharing software, and other Chinese photography and video apps providers have yet to gain much traction in Southeast Asia because their products are not generating as much revenue in the region compared with the mainland.
Total combined revenue generated by social apps on iOS and Google Play in Southeast Asia in February this year was 3.6 times more than what Chinese photo and video apps made in the region during the same period, according to App Annie.
Chinese hi-tech heavyweights Tencent Holdings and Alibaba Group Holding, which owns the South China Morning Post, are closely eyeing the region.
In the second quarter of last year, Alibaba-backed online marketplace Lazada Group was No 1 in four countries – Thailand, Malaysia, Philippines and Vietnam – in terms of monthly active users, according to App Annie.
New York-traded Alibaba currently owns 83 per cent of Lazada, in which it initially acquired a 51 per cent stake for US$1 billion in 2016. In June of last year, Alibaba made another US$1 billion investment in Lazada to increase its stake.
Last August, Alibaba strengthened its grip in the region by leading a US$1.1 billion financing round for Tokopedia, Indonesia's largest e-commerce app. Separately, Tencent-backed e-commerce platform Shopee ranked among the top five in five Southeast Asian countries during the second quarter of last year, excluding Singapore. 
Southeast Asia's total e-commerce market is predicted to be worth more than US$25 billion by 2020, according to consulting firm Frost & Sullivan.
JD.com, China's second-largest e-commerce services provider, has also made a foray in the region.
"The e-commerce business probably has an advantage [in Southeast Asia] because the products we sell there are from China," Winston Cheng, the president of JD International, said at the AVCJ forum. "With logistics being the core of our business, we can add strategic value to the local market."