WeChat
Get more with myNEWS
A personalised news feed of stories that matter to you
Learn more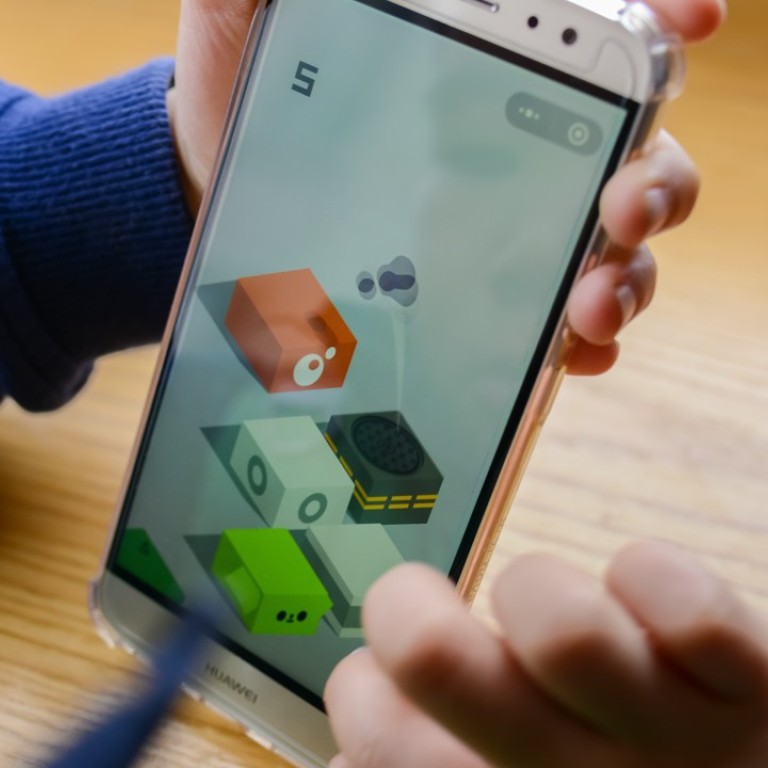 WeChat launches new mini games as external developers vie to create China's next mobile craze
Tencent's popular WeChat app has opened its Mini Program platform to outside developers for the first time and released a new batch of games
WeChat
, China's most popular mobile app that hooked 100 million users to a simple platform-jumping game earlier this year, has launched new mini games from its first collaboration with external developers, opening up a new source of revenue and pipeline of mobile gaming products.
The fresh selection of mini games released on April 4 is composed of a variety of casual card, elimination and numbers games, including one in which a player wins by combining a set of numerals to reach a total number of 2,048, according to mainland tech news site 36kr.com.
The outside game developers working with WeChat, the ubiquitous messaging-social media-shopping-gaming-and-payments app operated by
Tencent Holdings
, will receive from 30 to 50 per cent share of revenue generated from advertisements placed within each game, according to the company's announcement last month.
The developers are also able to sell virtual products within their games through a digital payment system, which will only be available to Android smartphone gamers. 
Shenzhen-based Tencent will charge a 40 per cent service fee from each of those in-game transactions. 
Tencent, which is listed in Hong Kong, did not immediately respond to inquiries about its external developer scheme for WeChat's Mini Program.
This platform yielded its first smash hit with Tiao yi tiao, which roughly translates to "Jump Jump". The simple platform-jumping mobile game recorded 100 million daily active users since it was introduced in late December last year on WeChat, marketed on the mainland as Weixin.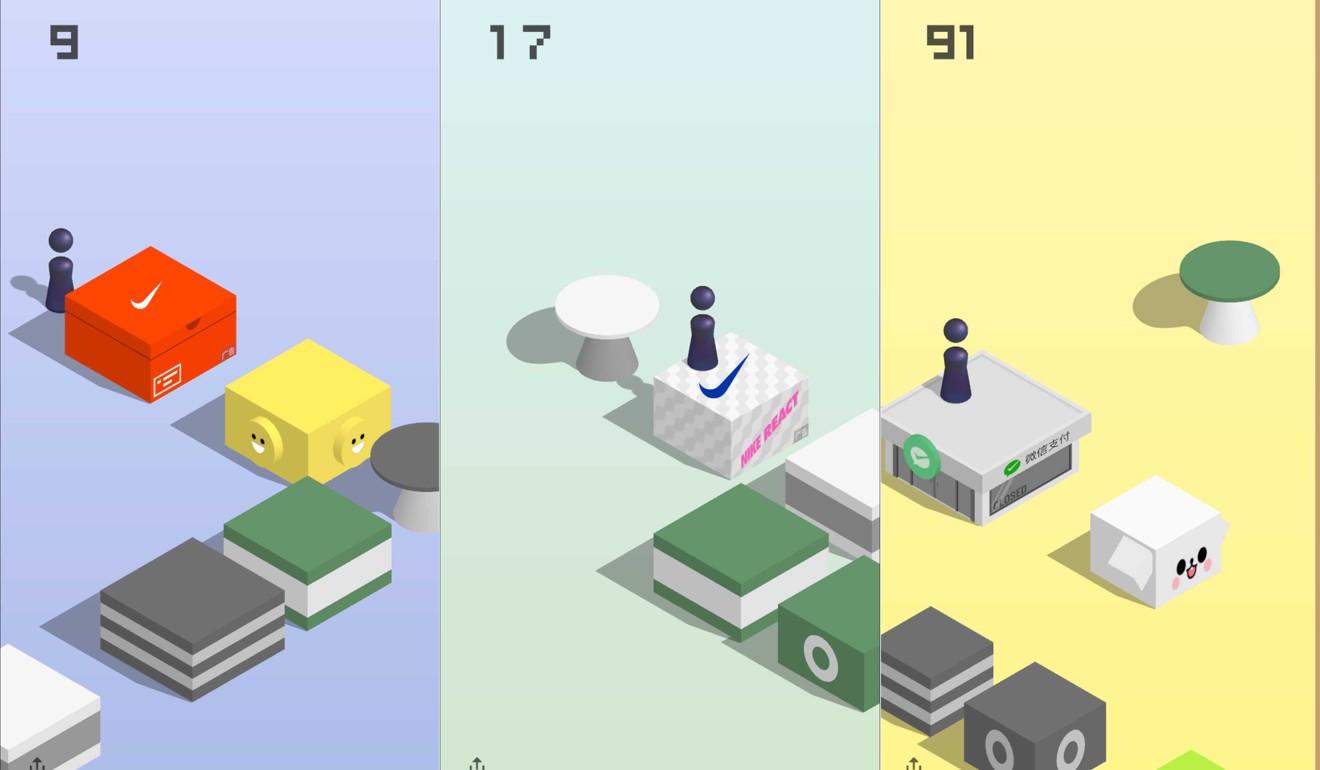 That mini game's success at swiftly becoming viral owed a lot to the reach of WeChat, which crossed more than 1 billion monthly active users in February.
With outside developers joining WeChat's Mini Program platform, which users can access without downloading or installing additional apps, Tencent has intensified efforts to build up its war chest of valuable intellectual property (IP).
Baidu and Alibaba Group Holding, the parent of South China Morning Post, are each ratcheting up the size of their IP assets as they compete in developing various products for China's vast entertainment and media industry, including in streaming video and music, digital advertising, film and games.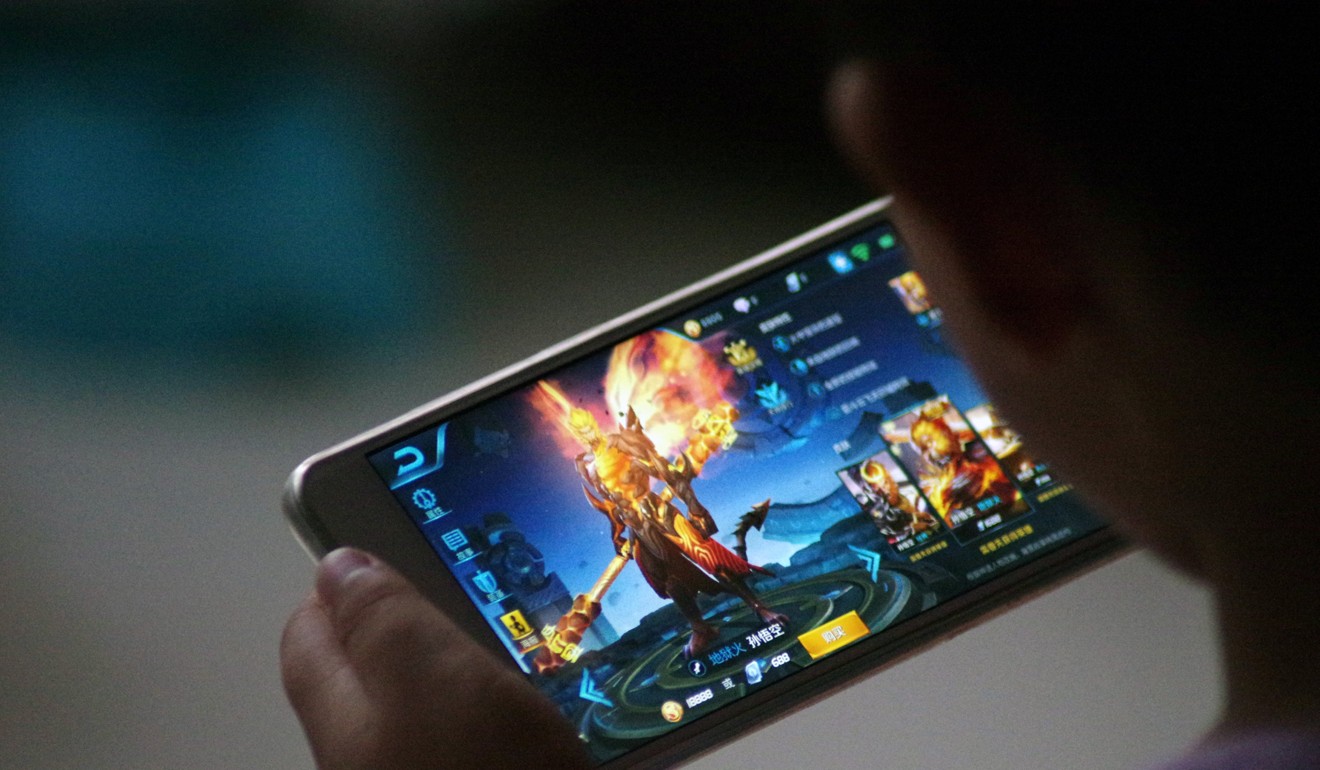 Total revenue of the entertainment and media industry in China is forecast to reach US$264.3 billion in 2020, up from an estimated US$228.1 billion this year, according to PwC.
China's video games market was estimated to be worth US$32.5 billion last year, which helped push total global games revenue to a record US$116 billion, according to research firm Newzoo.
"WeChat's Mini Program saw rapid user adoption to 170 million daily active users, showing early benefits of mini games and Smart Retail strategy that could allow Tencent to expand its offline payment, advertising business and user transactional data," Jefferies equity analyst Karen Chan said in a report.
Tiao yi tiao's millions of users had attracted multinational companies like McDonald's and Nike to advertise on WeChat's Mini Program in the first quarter of this year.
Tencent, which runs the word's largest video games business by revenue, currently has a portfolio of 147 mobile games, including blockbuster Honour of Kings with more than 200 million players. 
The company opened its WeChat Mini Program to external developers as a means to have the mini games further grow adoption of WeChat's social network function, allowing users to compete with their WeChat friends directly or within a chat room. 
While Tencent has become an industry benchmark for creating games that its audience wants, it also has to deal with the growing concern over gaming addiction among the country's youth. 
Pony Ma Huateng, the chairman and chief executive at Tencent, had to publicly defend the company's policy on that matter several times in the past quarter. 
"In the future, we will develop guidelines for game content production and operation," Ma said in a press conference last month.
At the same event, Ma also said social and performance-based advertising "will be a big growth driver for us in the future".