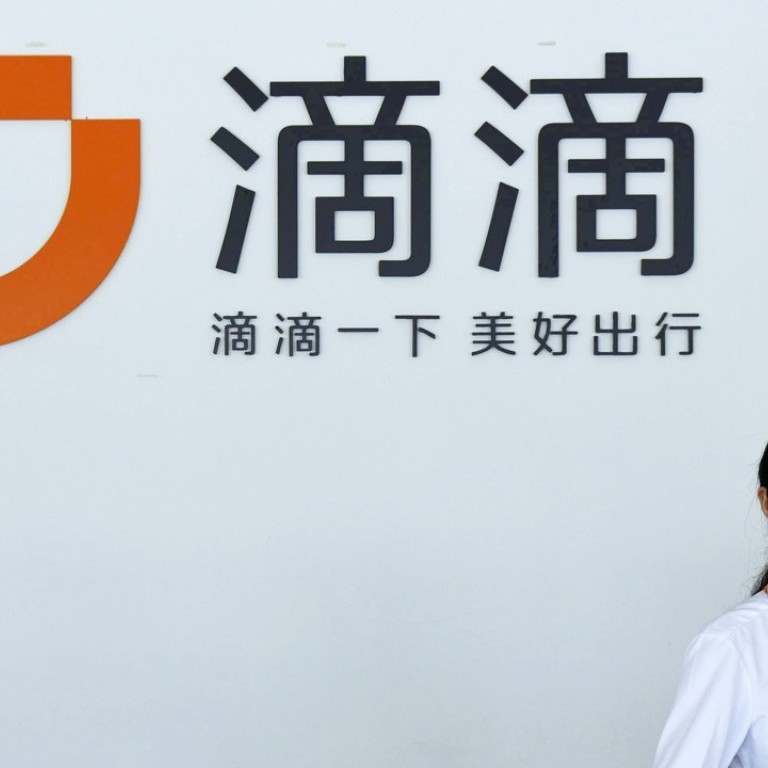 China's Didi Chuxing rolls out in-car audio recording as part of safety overhaul
Didi Chuxing, China's largest ride-hailing platform, has introduced in-trip audio recording as part of a safety overhaul following the rape and murder of a second female passenger in three months.

Starting Saturday, passengers and drivers are required to provide a one-time authorisation for recording of their voices before undertaking new rides, according to the company.
Recordings will be uploaded to the company's servers as encrypted files and will delete automatically after seven days if no complaint is filed.
Neither drivers nor passengers can access or use the audio recordings and Didi's staff will only access recordings when resolving complaints or criticisms against drivers, and only with the approval of the passenger involved, the company said in a statement on Monday.
Didi said law enforcement agencies will need to provide relevant and verified documents in order for it to provide recordings that relate to an official police investigation.
The move is one of a number of safety measures introduced during a week-long suspension of ride-hailing services from 11pm to 5am. Other measures include upgrading of an in-car panic button linked directly to police and tightening up background checks of drivers by using a risk assessment model based on big data and facial recognition.
Didi will spend 140 million yuan (US$20 million) to strengthen its customer service and expand the in-house team from 5,000 to 8,000 people by year end, company founder and chief executive Cheng Wei said in a letter to employees on Friday.
"Didi is by no means an evil company, and would never prioritise generating profit above anything else," Cheng said.
The Beijing-based start-up has not made a profit in the six years since its founding and recorded a net loss of 4 billion yuan in the first half of the year, according to Cheng.
"As a platform that handles hundreds of millions of rides we will continue to operate on a low margin and spend more in improving safety and service experience," the chief executive said, adding that its margin is only 1.6 per cent of the gross merchandise volume.
The financial disclosure and safety upgrades come as the privately held firm tries to shore up public confidence in the wake of the second alleged murder of a female passenger by her Didi driver.
A review of public court records by the South China Morning Post showed at least a dozen previous sexual assault convictions involving Didi drivers and their passengers.
Police in Yueqing city, in China's eastern Zhejiang province, last month found the body of a 20-year-old female surnamed Zhao, and arrested a Didi driver who confessed to her rape and murder.
In May, another woman, aged 21, was raped and killed in Zhengzhou, in central China, allegedly by an unregistered Didi driver. Her body was later found in a river.
An inspection team led by China's Ministry of Transport last week began two weeks of on-site checks at Chinese ride-hailing companies, with Didi its first stop.
The company, which pushed Uber Technologies out of the Chinese market in 2016, counts tech giants Tencent Holdings, Baidu and Alibaba Group Holding – the parent company of the Post – as its shareholders.
It is said to be exploring an initial public offering, while locked in an ongoing battle with emerging rivals including Dida Chuxing, UCAR, Geely's Caocao Car and Meituan Dianping in ride-hailing. The latter is expected to list in Hong Kong later this month.
This article appeared in the South China Morning Post print edition as: Didi to start in-car audio recording during rides