Apps
Get more with myNEWS
A personalised news feed of stories that matter to you
Learn more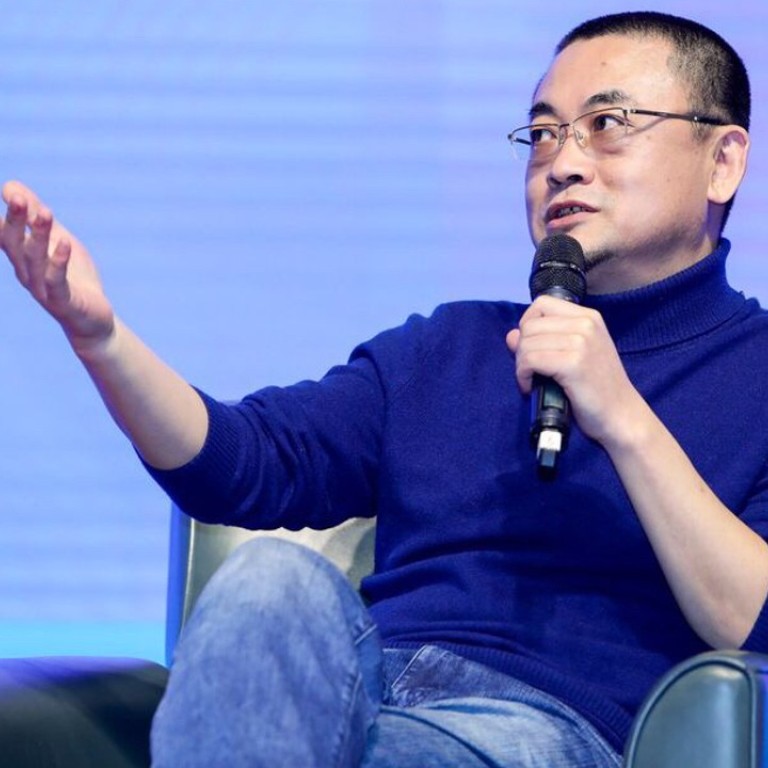 AI-driven job apps improve efficiency but won't replace human resources any time soon
In China an estimated 80 million people are using mobile recruiting apps to look for jobs
The role of computers and AI is more limited in the headhunting industry

While job searching via a mobile app has become the norm in China, most jobseekers may not realize that machines, powered by artificial intelligence (AI) and data analysis, are analysing their every move and compiling a complete profile which can include their preferred salary - even if they do not know what that is.
"When a jobseeker indicates their salary is 'negotiable', what does that mean to the recruiting app which has to identify their real needs and match them to a desirable company?" asked Zhao Peng, founder and chief executive of Kanzhun Technology, operator of mobile recruiting app Boss Zhipin.
While some applicants are proactive in suggesting their target salary, many people may look at their background and experience and still be unable to come up with a salary level they consider is appropriate, Zhao said. That is where the app, which uses proprietary algorithms to improve talent-job matching based on statistical data and user behaviour, can help. Once it analyses all the relevant information - including résumé, personality, the type of jobs being applied for - the system can determine what salary level may satisfy their needs.
In China, an estimated 80 million people are using mobile recruiting apps to look for jobs, Aurora Mobile, a mobile big data consultancy, said in a report issued late September. The top three players are Maimai, 51job.com and Boss Zhipin, with daily active users (DAU) of 2.14 million, 1.62 million and 1 million respectively as of September this year.
Although AI-backed recruiting apps can use algorithms to improve screening efficiency among job applicants and companies, they cannot replace human resources because the field is complicated due to its case-by-case nature, said Kenneth Tang, director of the research department at Aurora Mobile.
The role of computers and AI is even more limited in the headhunting industry. "Human recruiters work on in-depth and non-standardised assignments, which means technology plays a smaller role. AI can assist headhunting work to a certain extent but it will not have a huge impact on the headhunting industry," said Tang.
While admitting the Boss Zhipin app will not always be right in its analysis, Zhao said that the more often a job applicant uses it the better the system will be able to make such decisions.
"Once he uses the app for a while … the picture of the applicant becomes more vivid … which helps us better match them to a potential employer looking exactly for someone like this," Zhao said.
Claiming to be the first job platform that allows employers and jobseekers to chat directly via instant message, Boss Zhipin has 63 million registered users. The app, only available in Chinese, also encourages non-HR personnel in small and large companies to utilise the service to talk with job applicants directly.
It also offers a grouping function for employers, who can designate relevant decision makers into one group so they can review job applicants together.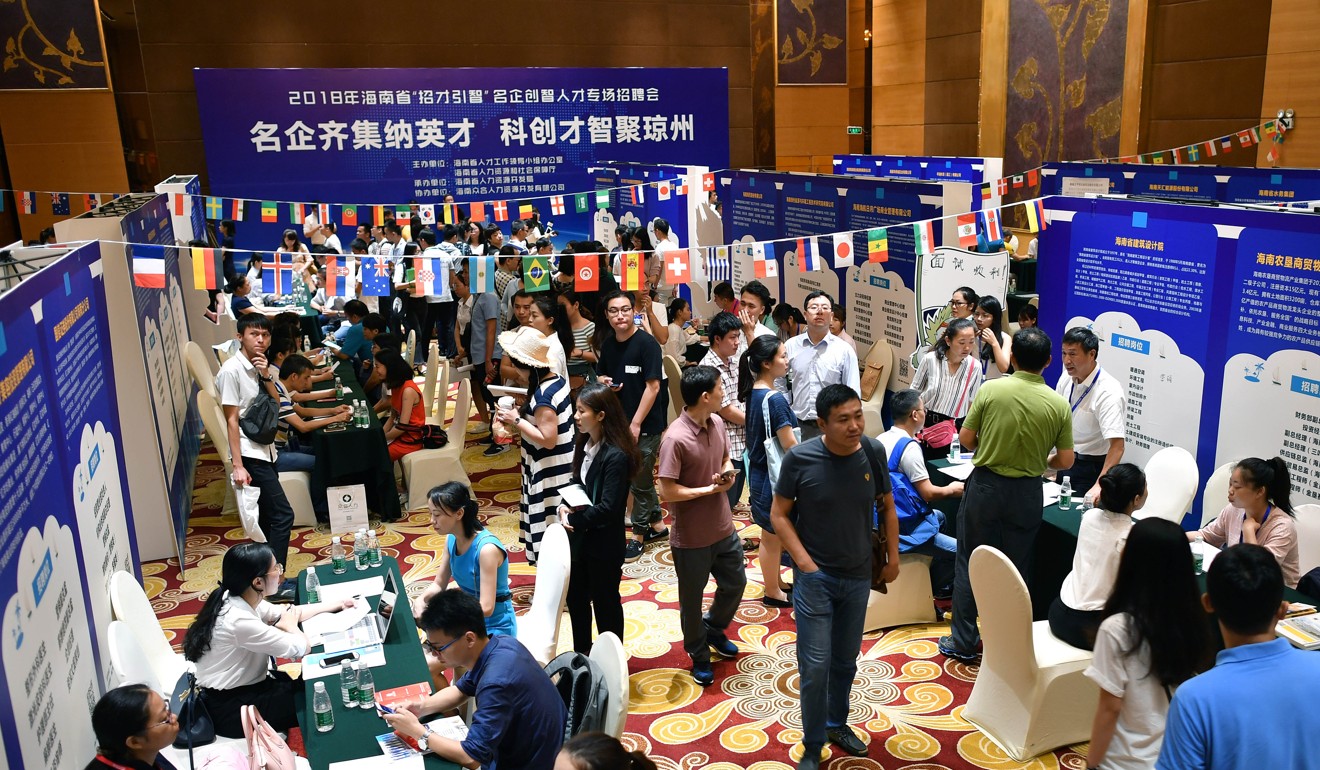 However, Zhao insists he is not trying to replace human resource staff or headhunters. Rather, it will free them up to do other jobs that require more skills, with preliminary job matching done efficiently and more accurately by the machines.
He believes the need for human recruiters will not disappear and veteran recruiters will become even more sought-after in the market because only people, not computers and AI, can sense the subtle emotions driving job-hunters.
Zhao, 48, graduated with a law degree from Peking University in 1994. He first worked in the public sector as part of a youth volunteer programme run by the central government, teaching so-called left-behind children whose parents had moved to bigger cities to find jobs.
Before founding Kanzhun Technology, he was the chief executive of China's top job site Zhaopin.com, a former New York-listed company which was taken private through a buyout in 2017.