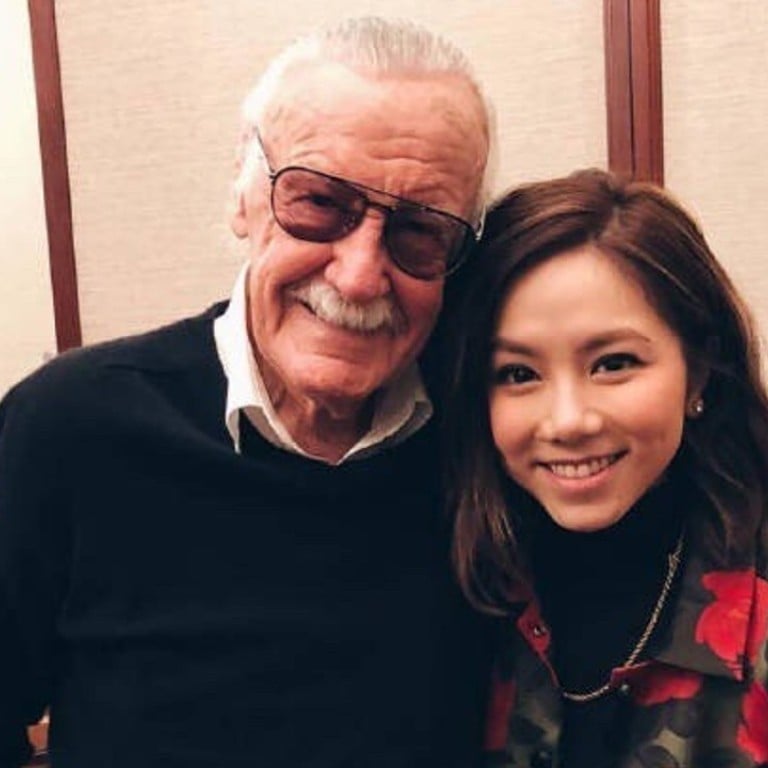 Marvel creator Stan Lee's last superhero is based on Chinese pop star G.E.M.
Jewel is a world-touring pop star by day and a superhero in disguise by night
American comic book legend Stan Lee
passed away on Monday at the age of 95
after a lifetime of dreaming up Spider-Man, the X-Men, the Hulk and thousands of other Marvel superheroes, but his last superhero – unveiled not long before his death – was a Chinese female character.
Last month, Lee introduced fans to a new superhero inspired by Chinese pop singer G.E.M. The character, called Jewel, is a world-touring pop star by day and a superhero in disguise by night. In the storyline, she developed superpowers after a mysterious incident involving her grandmother and a charm bracelet.
Singer-songwriter Gloria Tang Tsz-kei, who goes by her stage name G.E.M., has millions of fans across China and is sometimes referred to as "China's Taylor Swift".
Lee's studio said on microblogging site Weibo that the Marvel Comics co-founder had always wanted to create a Chinese superhero, and his encounter with G.E.M. in Hong Kong last December became a source of inspiration. The studio has yet to reveal further details on Jewel and her superpowers.
"Never had I thought I would become a superhero one day! Super excited!" G.E.M. said on Instagram at the time.
Lee's comics and characters have been adapted into numerous films, television series and video games.
G.E.M.'s new character is not the first attempt by American comic publishers to woo a Chinese audience with local superheroes. In May, Chinese video games giant NetEase released two sets of comics on its online comic platform, featuring a group of original Chinese superheroes co-created with Marvel Entertainment. Among them was a mysterious female character called Cyclone, the guardian of an eastern financial hub who can feel and control air currents.
Chinese fans took to Weibo to mourn the Marvel godfather. On Tuesday morning, "Stan Lee passing away" was the No 1 trending topic on the site, garnering more than 470 million views. Many related Lee's death to the loss of Hong Kong martial arts novelist Louis Cha Leung-yung, widely known by his pen name Jin Yong, who died at the age of 94 last month.
"Two legends of this era from two hemispheres are now together in heaven," one blogger wrote.
This article appeared in the South China Morning Post print edition as: Lee's last hero based on Chinese pop singer