WeChat
Get more with myNEWS
A personalised news feed of stories that matter to you
Learn more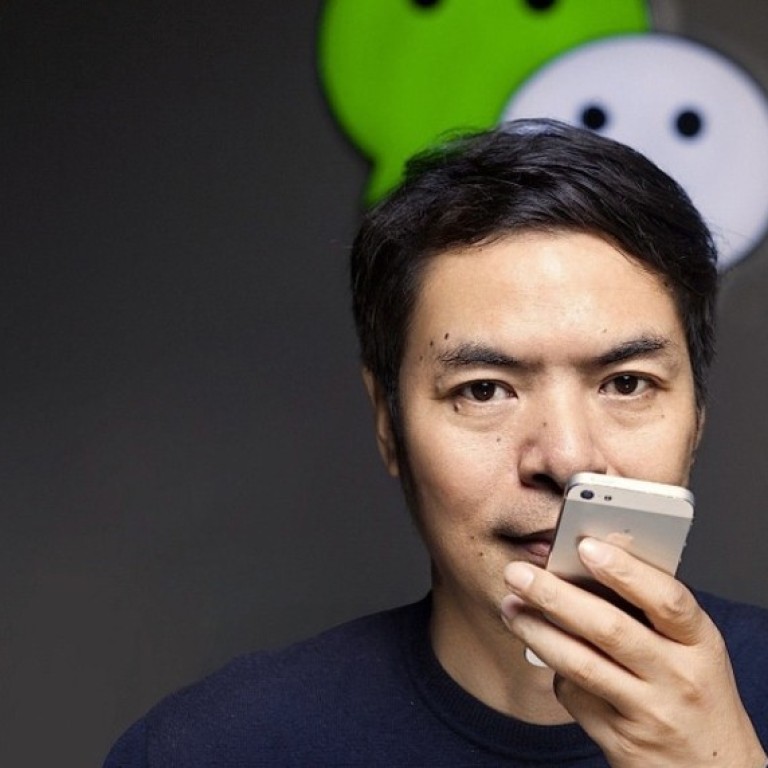 Tencent's WeChat super app focuses on offline services to address changing needs of its 1 billion users
The number of people using WeChat to pay their medical expenses saw a 2.9-times year-on-year increase
The favourite emoji of the post-1990s generation was the face with tears of joy
China's largest social networking platform WeChat consolidated its market position as a super app over the past year, with daily active users exceeding 1 billion.
As tech giant Tencent's signature product, WeChat is a combination of WhatsApp, Facebook, PayPal and more, serving as a platform to host millions of mini-programmes that cover not only instant messaging needs but also ride-hailing, medical appointments, payments, food delivery services, to name a few.
However, WeChat is not without its challenges. Chinese authorities ordered WeChat to clean up pornographic and other "inappropriate" content and shut down offending accounts last October, forcing the app to tighten its control and management of content by cutting back the number of official accounts allowed for content producers and stepping up internal censorship.
In December, China's Ministry of Industry and Information Technology urged WeChat to reinforce its mini-programme management after online travel agent Tongcheng-elong's mini programme collected user information without showing a user agreement, according to Xinhua News Agency.
Facing strong competitors like ByteDance, Tencent has sought to stay ahead by frequently adding innovations to WeChat that are designed to drive growth and build loyalty.
The latest version rolled out in late December introduced short video streaming function called "Time Capsule", similar to Snapchat's "Stories", that allows users to post videos that disappear after 24 hours. Another major update was "Top Stories" which recommends content shared by friends based on the user's personal interests.
These two new features were similar to ByteDance's short video platform Tik Tok and news app Jinritoutiao respectively, increasing the fierce rivalry between the two internet giants.
Allen Zhang Xiaolong, known as the Father of WeChat, said at the annual WeChat conference last year that Tencent thought it had offered enough online services and its focus now would be to explore offline services people can use in daily life.
Here is a snapshot of WeChat by the numbers for last year, and how the app was being used offline:
The app has 1 billion monthly active users, with 63 million over 55 years old.
45 billion messages were sent on a daily basis; 410 million voice and video calls were connected every day.
The average number of user contacts on WeChat saw an increase of 110 per cent compared with three years ago.
The number of people using WeChat Pay for public bus and subway trips increased 4.7 times, and its usage to pay expressway tolls increased 6.3 times compared with last year.
The number of people using WeChat to pay their medical expenses saw a 2.9-times year-on-year increase.
Users paying for food with WeChat Pay increased 1.7 times.
WeChat also disclosed user profiles for different age groups, revealing habits and lifestyles:
Users born after 2000 liked the Facepalm emoji best, which shows frustration or expresses bad luck. They were also late to bed, becoming active on the platform between 10pm and 12.30am. They love cold drinks and desserts as the number of people in this age group enjoying such treats more than doubled over the past year.
The favourite emoji of the post-1990s generation was the face with tears of joy. They generally wake up later and were the most frequent users of public transport – 25 times per month. This age group's reading habits also have changed from preferring entertainment content to lifestyle and relationship articles.
Users born in the 1980s loved the Grin emoji and were fond of reading, and paid attention to national affairs.
As for WeChat's future, Zhang said new challenges were not coming from its competitors but its users, who were changing every year. That means Tencent has to capture new users and meet their needs.