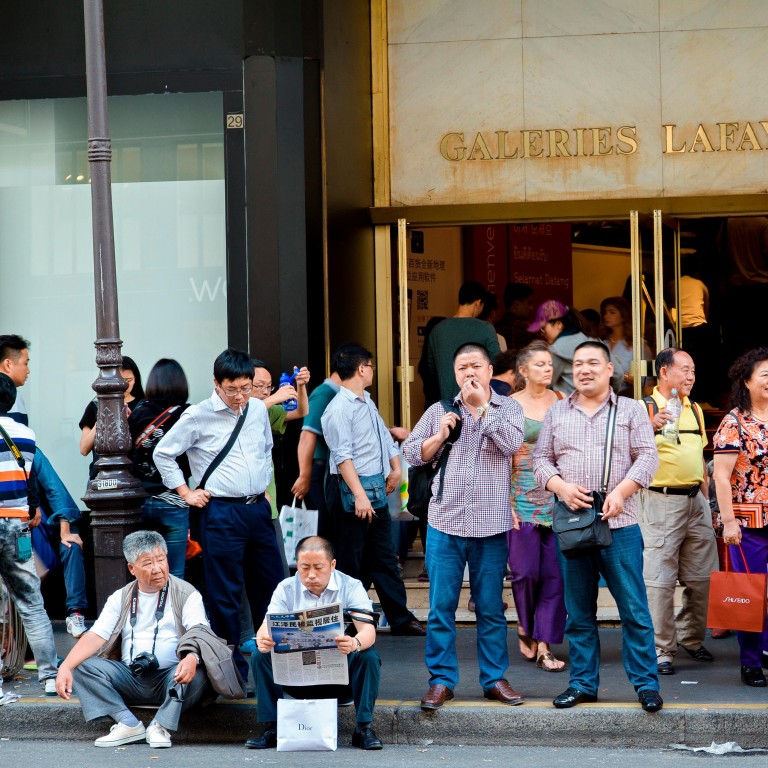 China's outbound tourism boom and AI are powerful drivers of travel technology and tailored trips
Companies are digging deep into data related to the interests, habits and preferences of travellers to make future trips more personalised
In the span of a week during Lunar New Year festival earlier this year, around 400 million Chinese went on trips primarily to unite with family members, and about 7 million of them travelled abroad, a rise of almost 10 per cent over 2018.
The China Outbound Tourism Research Institute (COTRI), an independent Beijing-based research and tourism advocacy organisation, reports that the number of outbound trips made by Chinese tourists in 2018 reached 162 million, exceeding its forecast of 154 million, a rise of more than 10 per cent over 2017.
As such, China sends more tourists abroad than any other country in the world – 120 million mainland Chinese now have passports, with as many as 30 million more being issued in 2019.
Yet China's outbound-travel market is a complicated web of shareholdings, as players rush to cater to globe-trotting Chinese tourists.
With oceans of readily available data and fewer privacy constraints than in the West, many in the industry are betting on technology and AI applications, such as machine learning, to turn a profit from the desire of Chinese people to experience something new abroad.
Much of that flurry of activity to date has been propelled by Ctrip, the world's largest online travel agency, which from its sprawling campus in Changning district in western Shanghai controls half of China's online travel market.
Ctrip offers more than 60 products – including flights, accommodation, diving, skiing, cruises, high-speed rail tickets, photography, wedding planning – to its more than 300 million registered users.
The company invests heavily in an acronym it has coined, ABCD – which stands for AI (artificial intelligence), Big data, Cloud computing, and Data mining – and gleans 50 terabytes of data daily from its user base.
Ctrip views AI as key to spurring smart tourism, and to stay ahead of the pack it has partnered with Chinese search giant Baidu, one of China's AI leaders.
The companies are digging deep into data related to the interests, habits and preferences of Ctrip users with the intention of making trips and experiences more personal than ever.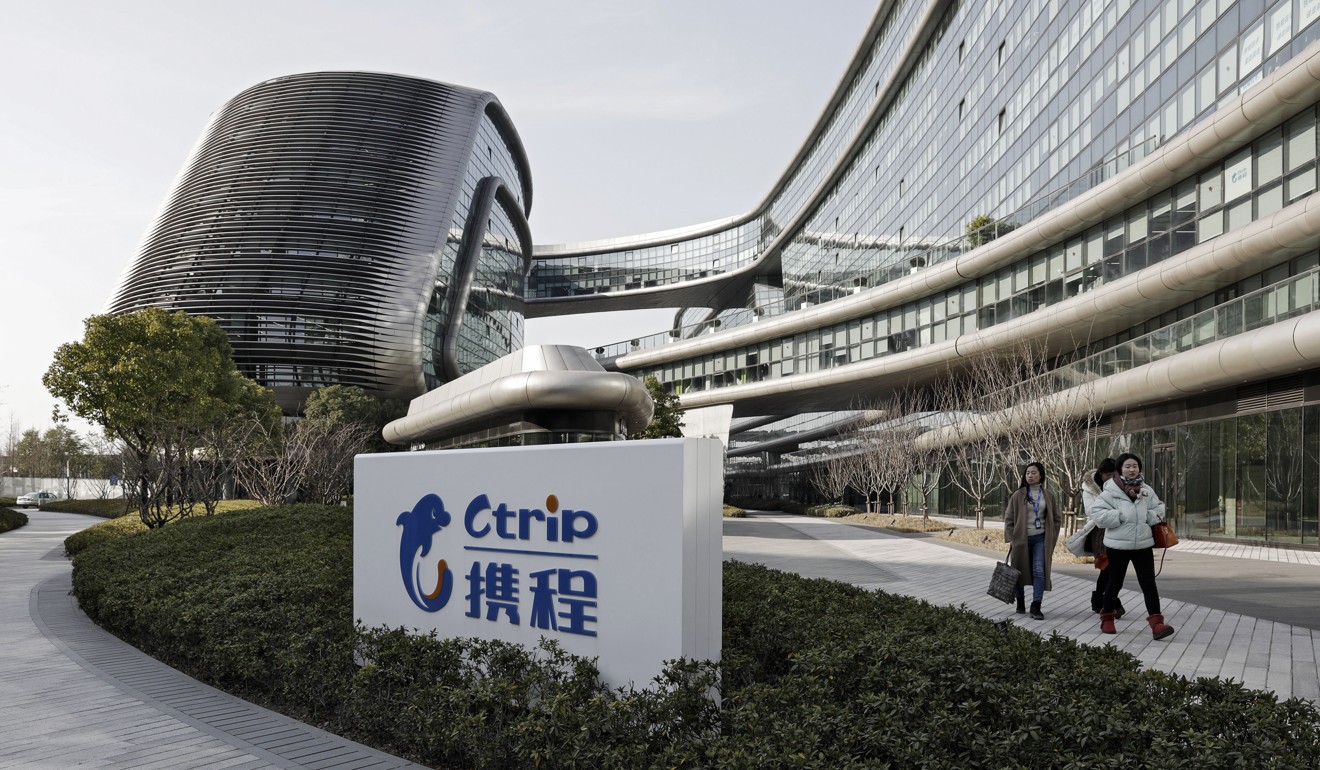 Ctrip's main challenger is Meituan Dianping, an e-commerce and food delivery platform. Perplexingly, Connecticut-based Booking Holdings has a stake in both of these archrivals are they each receive most their non-China hotel inventory from Booking.
Since 2012 Booking has invested close to US$2 billion in Ctrip but then in a surprise move it went on in late 2017 to invest US$450 million in Meituan Dianping.
Things have been further complicated by Skyscanner, a Scottish flight metasearch service acquired by Ctrip for US$1.74 billion in 2016, which faces off against Kayak, the service that Booking bought for US$1.8 billion in 2012.
Ctrip's relationship with Booking and its suite of brands, including Priceline, Kayak, Agoda and OpenTable, has been beneficial to both companies by giving Ctrip's users access to one of the largest international hotel portfolios in the world, while offering Booking access to the Chinese market.
The result, however, is a convoluted travel tech marketplace that has seen Booking hedge its bets by investing in two of China's largest digital travel companies, which compete ferociously with one another, while marketing its own Booking.com and Agoda brands separately.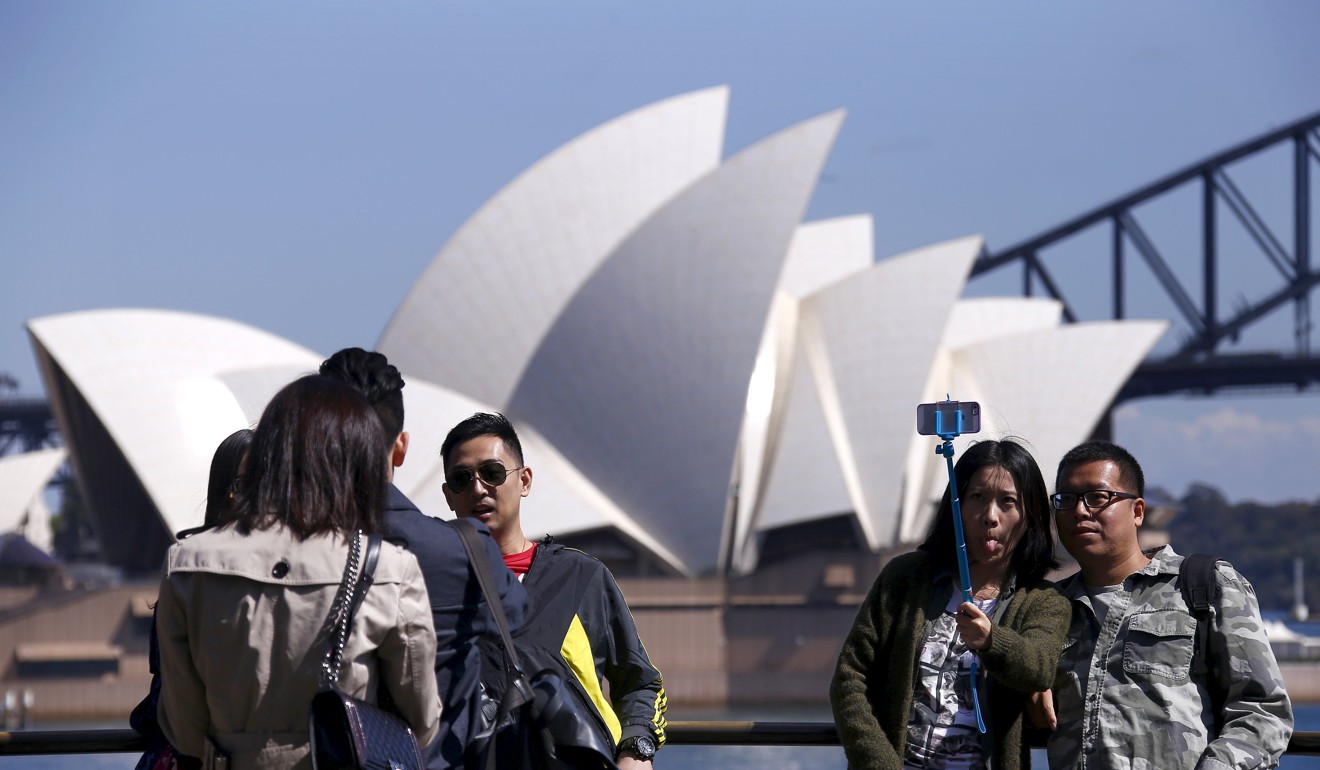 The big hope of digital marketing in China's huge travel market is that by personalising trips for each of the hundreds of millions of travellers, travel tech companies can develop ever smarter algorithms and new features, growing market share.
With the ability to understand your customer and a deep pool of products on your platform, explained Jane Sun, CEO of Ctrip in a recent interview with consultancy McKinsey & Co, you can use the technology to offer a perfect match.
Sun said that "customer satisfaction, efficiency, and conversion rates all increase as a result" of a more precise match between customer and product.
At a conference in Tel Aviv in October, Glenn Fogel, Booking Holdings' CEO and president, acknowledged that the success of his company hinges on its ability to recruit top artificial intelligence talent.
His visit to Israel came on the heels of the opening of Booking's new R&D centre in Tel Aviv, which deploys dozens of AI scientists and engineers.
Under Fogel's watch, Asia in general and China in particular, have been designated as high-priority growth areas. In China, for the first time, Booking has transformed itself from a one-size-fits-all global offering to a version fully localised to the tastes and preferences of Chinese users.
Booking upped the ante in July 2018 when it led a US$500m funding round into Didi Chuxing, China's dominant ride-hailing service, enabling Didi's 600 million customers to book accommodation directly through Booking's subsidiaries Booking.com and Agoda.
So, whether it is a Shenzhen-to-Seattle flight that carries 12,000 outbound tourists a month; the new Hong Kong – Zhuhai – Macau bridge that attracts up to 100,000 mainland tourists on a weekend; trips to watch the northern lights at the North Pole and cruises to Antarctica – Chinese outbound tourism can be relied on to drive competition and better deployment of AI in travel tech in coming years.
Rami Blachman, founder of China Israel Innovation Accelerator (CIIA), is a tech entrepreneur and venture capitalist based in Shanghai and Tel Aviv. He is a frequent speaker and writer on China cross-border tech investing and how it relates to international start-ups.