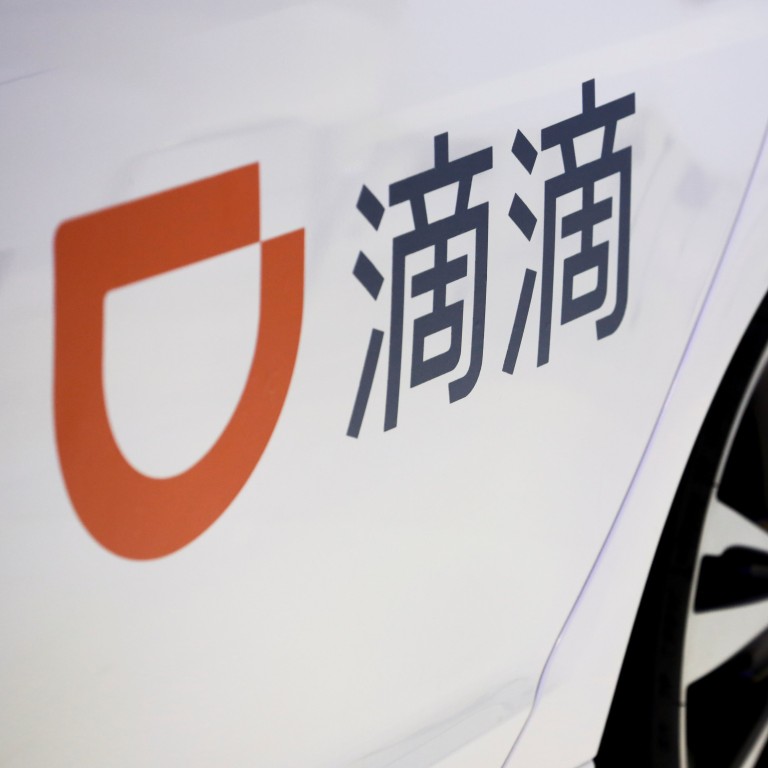 Chinese ride-hailing giant Didi Chuxing expands in Latin America amid renewed competition in home market
Didi claims over 10 billion trips per year across Asia, Latin America and Australia
Didi Chuxing, China's largest ride-hailing platform, is entering two more Latin American countries as it eyes overseas expansion amid stiffer competition at home.
The Beijing-based start-up announced the launch of ride-hailing services in Chile and Colombia on Thursday. The move follows its foray in to Brazil, Mexico, Australia and Japan over the past year or so.
Didi began services in Bogota, the capital of Colombia, and Chile's second largest metropolitan region of Valparaiso earlier this week, it said in a statement. Job posts showed that local recruitment for drivers and operational staff began earlier this year.
"We will work hard to build partnerships with drivers, passengers, policymakers and business partners to provide fully localised mobility services that offer safe, efficient and affordable rides to local consumers, while providing attractive and flexible income opportunities for private-car and taxi drivers," Mi Yang, head of Didi's operations for Central and South America, said in the statement.
With over 10 billion trips per year across Asia, Latin America and Australia, Didi claims to be the world's largest ride-hailing platform, counting tech giants Apple, Alibaba Group and Tencent Holdings among its biggest shareholders.
Alibaba is the parent company of the South China Morning Post.
The overseas expansion comes as the dominant player is facing renewed competition at home after outrunning several smaller competitors and defeating arch-rival Kuaidi before going on to push Uber out of the country.
Meituan Dianping, one of the latest challengers, launched its aggregated ride-hailing service in 10 more Chinese cities including Beijing on Wednesday. Under the pilot program, users can compare offers from several platforms such as Geely's Caocao Car and Shouqi, and hail a ride via the Meituan app. Autonavi, Alibaba's maps app with 100 million daily users, has its own aggregated platform that allows users to book rides.
Meanwhile, more carmakers have been piling into the market. Last month, electric vehicle start-up Xpeng Motors launched a mobility service in Guangzhou and in November BMW announced it had secured a ride hailing permit for Chengdu, making it the first global carmaker to gain access to the Chinese market. A car-hailing platform backed by state carmaker Shanghai Automotive Industry Corporation began trial operations in Shanghai last year.
Still, it may not be easy to challenge Didi, which has a market penetration rate of 88 per cent, according to Sun Naiyue, an analyst with consultancy Analysys.
"Didi is still vaunted as the market leader in China by various gauges," she said. "The ride-hailing landscape is likely to remain so over the coming three to five years."
The reason for Didi's overseas expansion is to search for "new growth and profits" as the Chinese ride-hailing industry is projected to grow at a slower pace with markets in first and second tier cities saturated while consumption from other markets has yet to pick up, according to Sun.
This article appeared in the South China Morning Post print edition as: Didi starts in Chile and Colombia in latest expansion