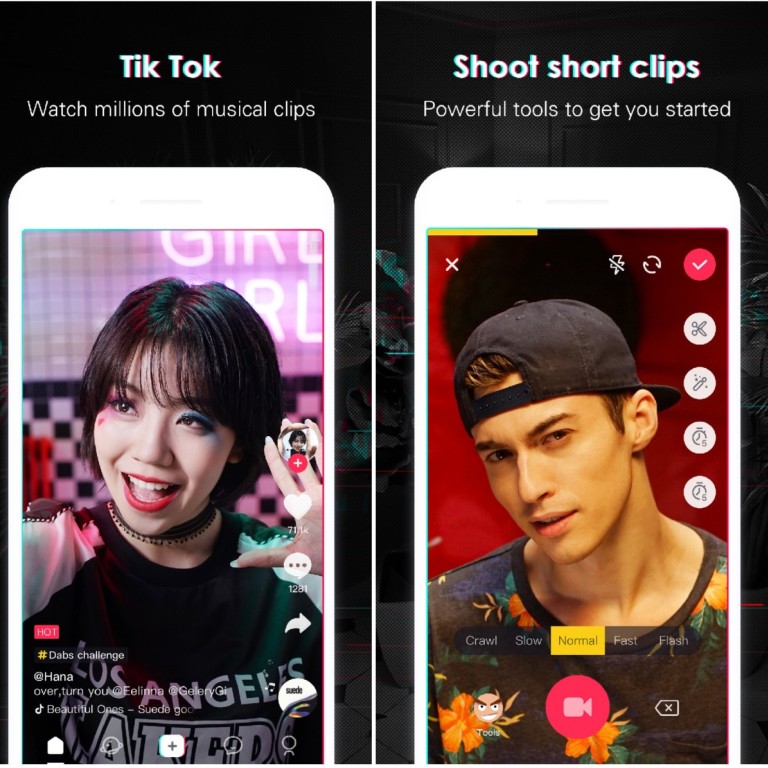 China's short video apps are expanding into longer formats, betting that people want their 15 minutes of social media fame
ByteDance disclosed earlier this month that its Douyin platform had more than 320 million daily users
"In the future, everyone will be world-famous for 15 minutes." These words, associated with the late artist Andy Warhol, will be put to the test by popular Chinese short video apps Kuaishou and Douyin, which are testing longer-form videos of up to – yes, 15 minutes – after starting a worldwide craze for short-form videos.
On Douyin, known outside China as TikTok and operated by Beijing-based ByteDance, some users with large fan bases have been able to upload 15-minute long videos since June. Starting this month, some Kuaishou users have been able to upload videos that run as long as 10 minutes.
With fierce competition in the Chinese short video market, platforms like Kuaishou and Douyin are betting that expanding to longer form videos will enable them to hold on to more eyeballs in the attention economy, and ignite the next social media craze among the country's 829 million internet users and beyond.
ByteDance disclosed on July 9 that its Douyin platform had more than 320 million daily active users (DAUs), while Kuaishou's vice-president Wang Qiang said in May its DAUs had surpassed 200 million.
"They are trying to attract more fans and explore new business models," said Zhao Haibo, a short-film director with over 410,000 followers on Kuaishou who is also president of the Yulin Micro Film Association in northwestern China's Shaanxi province. "The biggest change is that you can find more professional teams that produce short stories on Kuaishou now."
Before Kuaishou enabled the new function for his account on July 8, he had to split a 15 minute-long microfilm into several episodes because of the previous time limit.
Zhao added that it was now much more convenient to post longer-form content like music videos and microfilms on Kuaishou and that he will consider producing paid content of higher quality in future. "It's hard to tell a story in about 10 seconds," he said.
The Chinese online news site 36kr reported that the new Kuaishou function will be available for all users in future, but for now most people can only record videos of 11 second and 57 second duration on the platform.
Kuaishou, which became popular for its clips of stunts and pranks by users in small Chinese towns, originally chose the 57 second video limit after using artificial intelligence to test user behaviour, according to a 2017 article written for tech media TMT by the company's then chief content officer Zeng Guangming.
Kuaishou, backed by Chinese internet giant Tencent Holdings, declined to comment on the new video function and its plans for long-form videos.
At the same time, Douyin has encouraged video bloggers to produce longer and richer content. The Chinese news portal National Business Daily reported that traffic support and verified account status would be given to Vlog creators who produce good quality, original videos longer than 30 seconds.
ByteDance popularised the short video format overseas with its TikTok app, in which people dance, jump and lip sync to pop songs and music in 15-second shareable videos. TikTok was the most downloaded app on the iOS app store for five consecutive quarters.
A Douyin account called Xue_Zhang, with 1.2 million fans, was among those that unlocked the 15-minute long video function last month. The user, who only wanted to be identified by his surname An, posted videos of his grandparents' daily life and many of them received more than 1 million likes.
"[The new function] does not really affect my usage but I might use it in the future … maybe to make a documentary."