TikTok
Get more with myNEWS
A personalised news feed of stories that matter to you
Learn more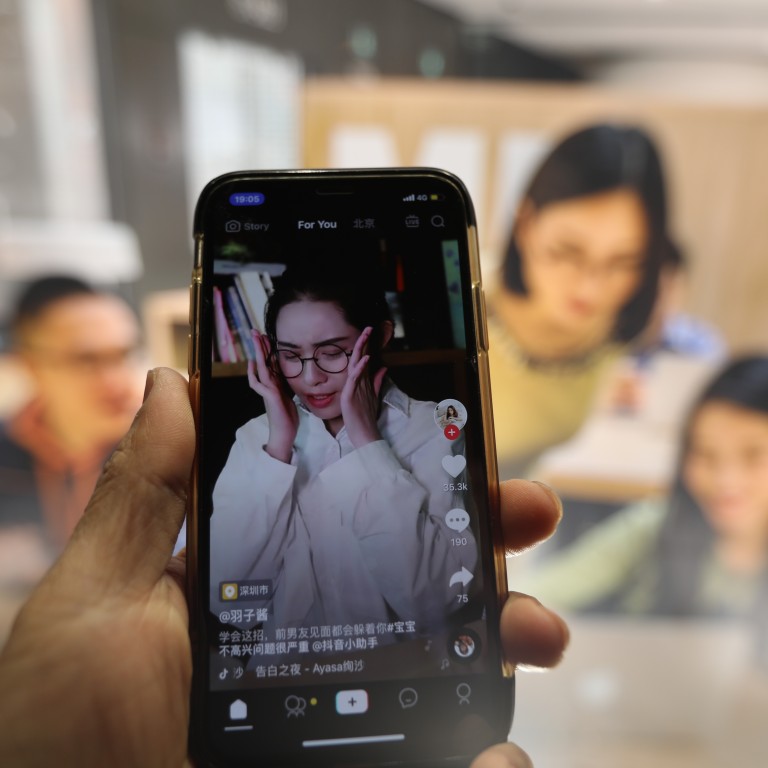 ByteDance spurs TikTok's global expansion by snapping up music tech from AI start-up Jukedeck
Deal raises potential for TikTok to make AI-powered music composition widely accessible around the world
ByteDance, the world's most valuable start-up, is ratcheting up the international expansion of its popular short-form video-sharing app, TikTok, with artificial intelligence (AI) technology that can create music.
The Beijing-based company has acquired for an undisclosed amount UK start-up Jukedeck, which built software that can autonomously compose music, and certain intellectual property assets that it owns, according to a person familiar with the matter. Several members of Jukedeck were also hired by ByteDance, the person said.
The addition of AI-powered music composition to TikTok, known as Douyin in mainland China, would have the potential to enhance the creative tools offered by the app to its more than 500 million monthly active users worldwide. It could encourage development of original tunes in the platform, which currently uses mostly copyrighted music licensed from major recording and publishing companies.
Ed Newton-Rex, the founder and chief executive of Jukedeck, is one of the new people hired by ByteDance after its latest acquisition. Newton-Rex has served as director of ByteDance's AI Lab in London since April this year, according to his LinkedIn account.
A further search on LinkedIn showed other ex-Jukedeck staff have also been employed by ByteDance. David Trevelyan and Pierre Chanquion, formerly involved with music production research and development at Jukedeck, are working as senior software engineers at the ByteDance AI Lab in London. Katerina Kosta and Gabriele Medeot, former machine learning researchers at Jukedeck, both serve as senior machine learning researchers at the same lab.
A ByteDance spokeswoman said the company had no comment on the acquisition. Jukedeck's website is currently offline, but contained this message: "We can't tell you more just yet, but we're looking forward to continuing to fuel creativity using musical AI!"
The Jukedeck acquisition raises the potential for TikTok – on which users can watch as well as create short videos with music, stickers and animation as special effects – to make AI-powered music composition widely accessible to a vast mainstream audience around the world.
Total installations of TikTok are estimated to be 1.2 billion worldwide, according to mobile intelligence firm Sensor Tower.
TikTok's overseas success – tapping the universal desire of its users to sing and dance on short videos – stands out in China because even Tencent Holdings' dominant messaging and social media platform WeChat has remained essentially a Chinese phenomenon.
There are 800 million Chinese consumers who regularly watch short videos, according to the China Internet Report 2019 , which was published earlier this month by the South China Morning Post and its sister site Abacus, in conjunction with Proof of Capital managing partner Edith Yeung.
The report said TikTok, which has become one of the most heavily downloaded apps worldwide since it was launched in 2016, has 503 million MAUs as of March.
ByteDance, which secured a US$75 billion valuation in its most recent fundraising round, bought Musical.ly
– a teen karaoke app popular in the US – in November 2017 as part of its expansion strategy. The company
merged Musical.ly with TikTok last year
.