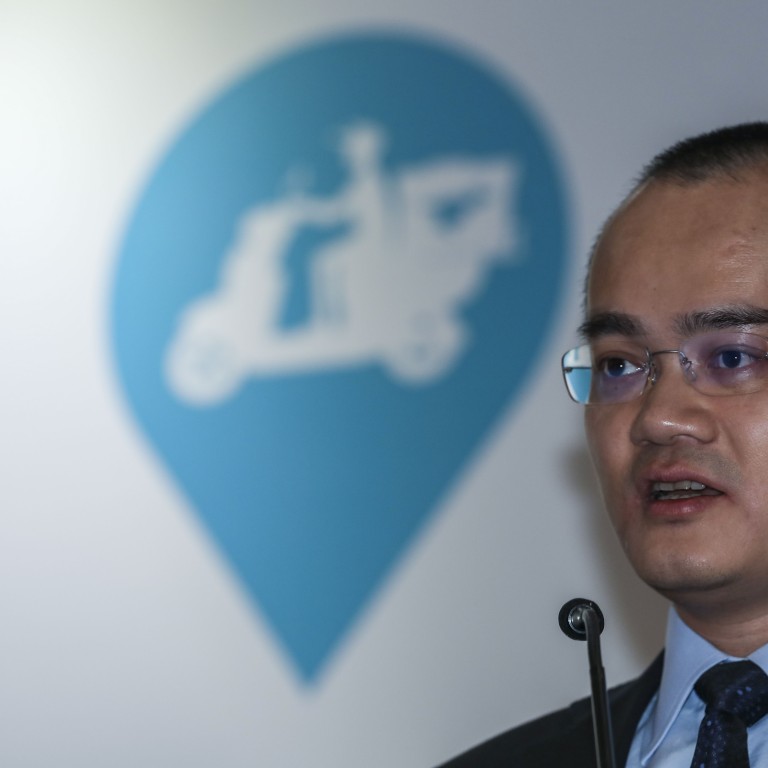 Online food orders surge for delivery giants like Meituan as China endures heatwave
China is home to more than 406 million users of online food delivery services
The country's largest online food delivery platform saw daily orders surpass 30 million for the first time over the weekend
China's spell of hot weather has seen a surge in online food deliveries as consumers opt to stay indoors and order everything from ice cream and iced watermelon to beer and barbecue skewers.
Meituan Dianping, the country's largest online food delivery platform, saw daily orders surpass 30 million for the first time over the weekend, company co-founder and chief executive Wang Xing announced on his Weibo account on Monday.
The surge of online orders comes amid a weeks-long heatwave that has hit many parts of the country. A dozen cities, including Beijing, Chongqing and urban centres in Hebei and Shandong provinces, have registered record high temperatures, according to the National Meteorological Centre, which on Sunday extended heatwave warnings that began earlier this month.
Both Meituan and Ele.me, the country's two major food delivery platforms, reported temporary breakdowns of their app services on Saturday, in part because of an overload of orders amid the hot weather.
A Meituan spokesman confirmed the system glitch, adding that the cause was "not entirely order spikes", without elaborating further.
Ele.me, owned by Alibaba Group, did not immediately respond to inquiries. Alibaba is the parent company of the South China Morning Post.
About 445 billion yuan (US$66.3 billion) worth of orders were transacted on Meituan's platform last year, according to Chinese market research firm Analysys. The Hong Kong-listed internet giant is known for its army of hundreds of thousands of couriers that make deliveries for more than 5.8 million merchants on its platform.
In its first quarter results released in May, the company reported a 38.6 per cent year-on-year increase in gross transaction value of food deliveries to 75.6 billion yuan. Gross profit from food deliveries surged nearly 1.9 times to 1.5 billion yuan compared with the same period last year.
Overall, China is home to more than 406 million users of online food delivery services, as the country's younger generations embrace a more convenient lifestyle enabled by mobile payments and the convergence of online and offline services, according to annual statistics published by the China Internet Network Information Centre.
In a bittersweet twist for Chinese food delivery providers, rain is forecast, which is expected to bring down temperatures in the country's north, east and southwest regions – and dampen appetite for summer treats – and also make the delivery job more difficult for couriers.