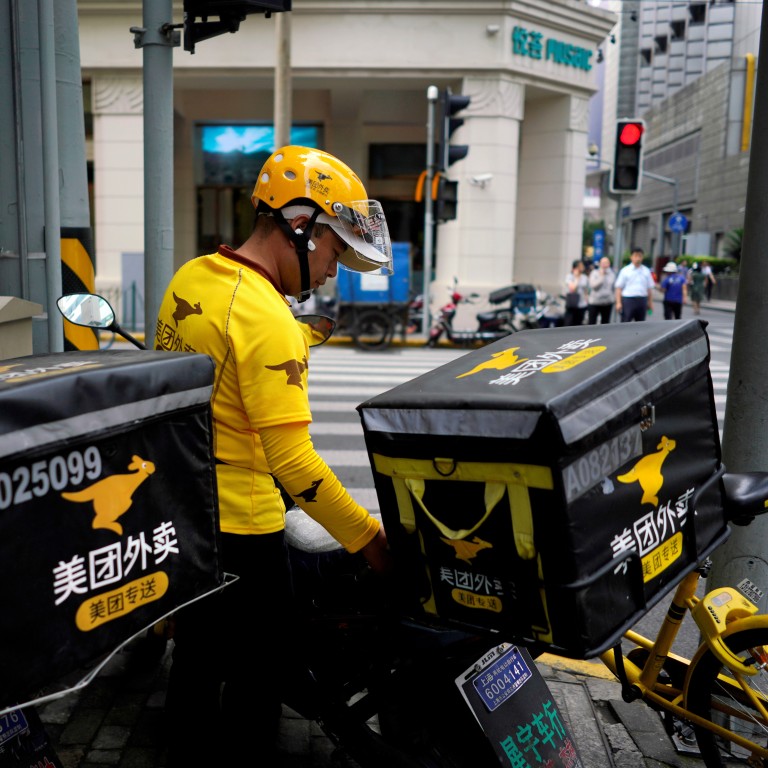 Coronavirus fears cast shadow over China's food delivery industry, with more ordering groceries instead of meals
China's booming food delivery industry is seeing fewer orders of cooked meals, with customers avoiding contact with couriers
Platforms are adapting with grocery deliveries and contactless delivery services
Beijing resident Anna Wang, 30, is a habitual user of food delivery apps, usually ordering meals and milk tea online every week even though her company provides free meals to employees at an on-site restaurant.
That changed about 10 days ago, with the increasing spread of a novel coronavirus that has
killed more than 560 people
, with more than 27,000 cases reported.
Working from home as recommended by the local government, Wang no longer orders daily meals online: "It could be a risk as the food may contain viruses and contact with the couriers may also cause infection," she said.
Instead, she orders deliveries of fresh vegetables and raw produce for meals cooked at home by her parents. While this still entails some contact with couriers, Wang said each order lasts her family about four days compared to having to order cooked food for each meal.
They also minimise the potential risk of infection from visiting crowded markets to buy groceries. "We are trying to avoid contact [with others] as much as we can," she said.
Wang is one of the many regular users of food delivery services in China, which has one of the biggest on-demand delivery industries in the world. The market for food and grocery deliveries was projected to grow 30 per cent to reach 604 billion yuan (US$86 billion) last year, more than four times its value five years ago, according to a report issued in August by market researcher Trustdata.
Food delivery apps in China had an estimated 400 million monthly active users – about 30 per cent of the country's population – in the third quarter last year, up 14 per cent from a year ago, according to a separate report published in November by Trustdata.
But the coronavirus outbreak in China has cast a shadow over the booming industry. A sick courier in Shenzhen worked for 14 days before he was diagnosed with the disease, while four staff at a fast-food restaurant in
Chongqing
were also infected with the virus, according to local reports.
The rapidly spreading respiratory illness has resulted in more deaths in China than the Sars epidemic in 2003.
Li Zhanlin, a 34-year-old full-time delivery worker for food ordering app Meituan Dianping, said there have been fewer orders this Lunar New Year holiday from January 24 to February 2.
"The average number of daily orders this holiday has been around 20 to 30, but it was around 50 to 60 during the previous Lunar New Year holiday," he said. "I think it's because many restaurants are closed and customers don't like to order food during the epidemic."
There is generally lower activity on delivery apps during the Lunar New Year period each year as fewer couriers work, many food outlets close and customers go on holiday, according to Yang Xu, senior analyst at research firm Analysys.
"This time [with the influence of the epidemic] the amount of activity is even lower, and the slow period might be longer", she said. "Closed restaurants and extended public holidays out of fears for the coronavirus could bring even more damage for the industry."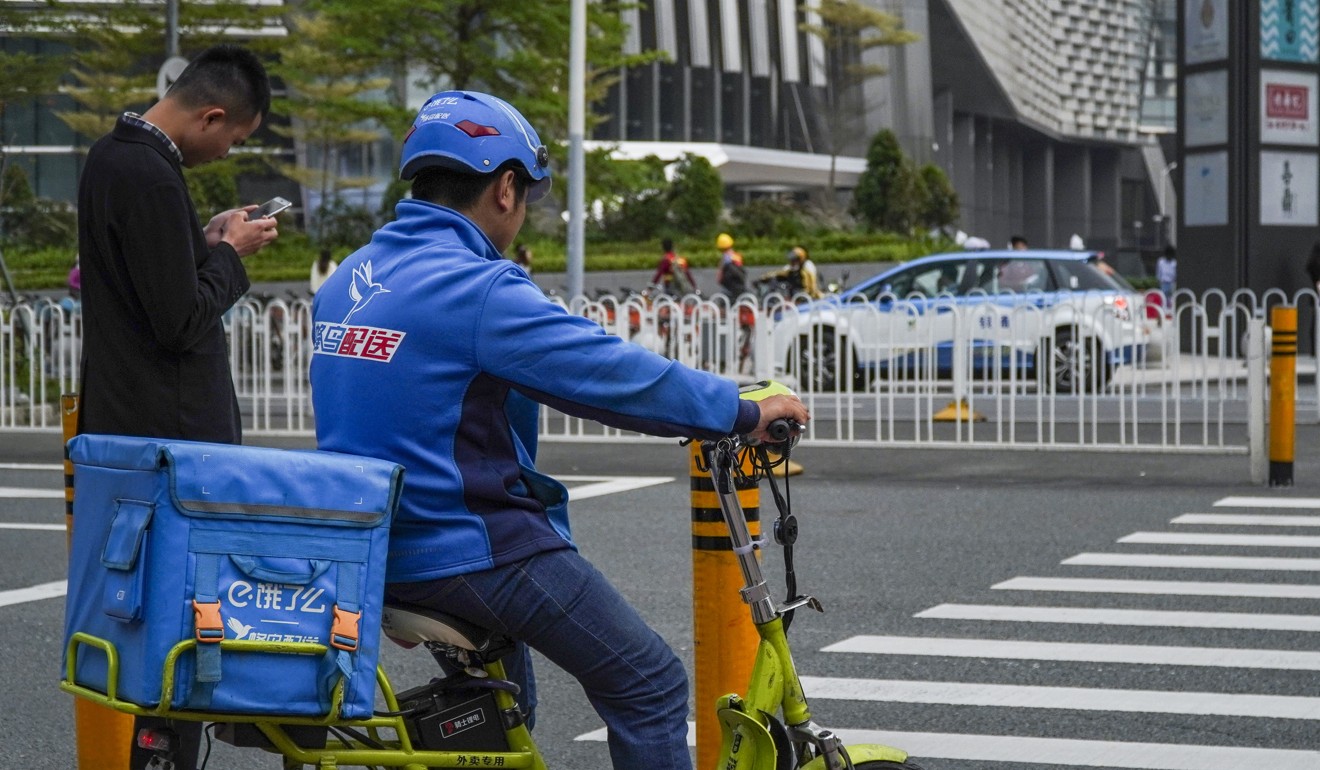 However, delivery platforms are making adjustments for the unexpected situation, Yang said. Meituan is working with banks to provide loans to restaurants that need support to stay afloat, while Alibaba Group's
Ele.me
has offered commission reductions to restaurants across the country. Alibaba Group is the parent company of the
Post.
In response to changes in demand from customers, the delivery platforms are also expanding beyond cooked meals to provide deliveries of medicine and groceries.
A Meituan spokeswoman said that sales on the app's grocery delivery service, Meituan Maicai, were two to three times higher than usual in Beijing during the Lunar New Year public holiday. Li said around 70 per cent of the orders he receives every day are now grocery orders, whereas they used to be mostly meal deliveries.
Amid fears among customers such as Wang about getting infected through contact with food couriers, Meituan and Ele.me, the two largest delivery platforms in China, are also launching contactless delivery services across the country.
The feature allows users to have their food delivered to a designated area, where they can pick up their orders without interacting with the courier in person. Both companies declined to comment on how the outbreak has affected their businesses.
Although couriers risk exposure to the virus through their interactions with restaurant staff and customers, Li said he is not considering switching careers for now.
Meituan has been distributing facial masks and disinfectant to couriers, which he feels are sufficient protection measures, he said. The platform is also giving him subsidies which boost his earnings to up to 900 yuan (US$129) a week – "not bad", in his view.
And despite the challenges the industry is currently facing, Yang is optimistic about its longer-term outlook: "If the epidemic can be contained in the first quarter, I believe the industry performance will recover in the second quarter of this year, and sales in 2020 could be at least the same as last year's," she said.
Purchase the China AI Report 2020
brought to you by SCMP Research and enjoy a 20% discount (original price US$400). This 60-page all new intelligence report gives you first-hand insights and analysis into the latest industry developments and intelligence about China AI. Get exclusive access to our webinars for continuous learning, and interact with China AI executives in live Q&A. Offer valid until 31 March 2020.