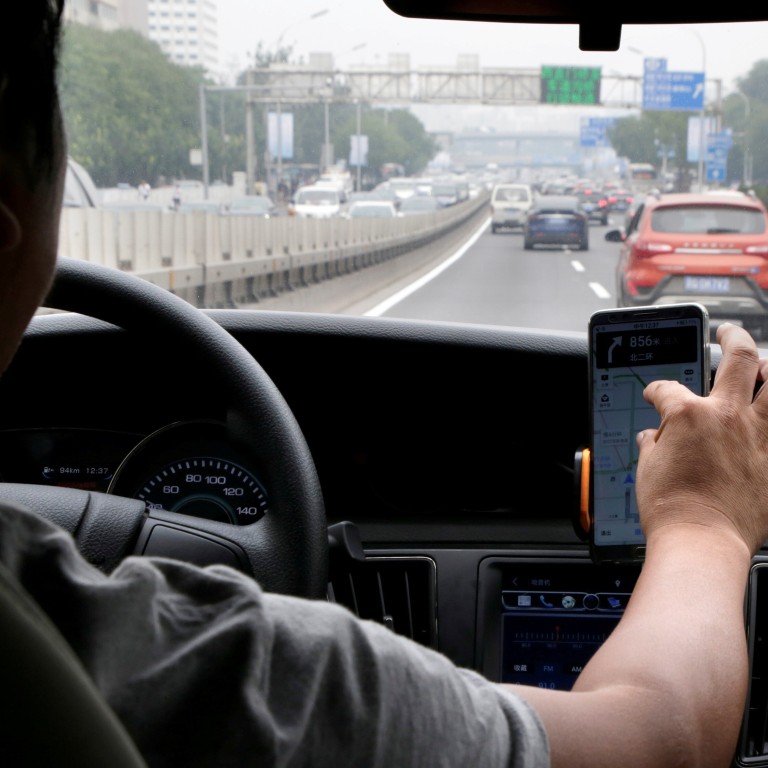 Didi Chuxing resumes all services in Wuhan as China's ride-hailing sector hits restart button
Didi has restored its taxi-hailing, on-demand private car, Hitch carpooling and designated driving services in Wuhan
China's largest ride-hailing operator will continue its rigorous hygiene protocols and other coronavirus protection measures
Chinese ride-hailing giant Didi Chuxing has reopened all of its mobility services in Wuhan, weeks after travel restrictions were lifted in the city known as the epicentre of the coronavirus pandemic.
Didi's taxi-hailing, on-demand private car, Hitch carpooling and designated driving services resumed operations at midnight on Thursday in the capital of central Hubei province, according to a company statement late on Wednesday.
"This moment marks a new beginning as we turn to support the full discovery of urban life and transportation in the country," the company said.
The Beijing-based firm also indicated that it will continue to carry out rigorous hygiene protocols and other protection measures
at its operations in China and overseas, as countries worldwide are still trying to contain the spread of Covid-19. In February, the company started a nationwide programme to
install protective dividers between the driver and passenger seats
in cars, as the coronavirus – which is spread by human water droplets – threatened to wreak havoc with the sharing economy.
Restoring services in Wuhan signals Didi's effort to fully overcome recent challenges in China, the world's biggest ride-hailing market, where the coronavirus outbreak led to a slowdown in demand because of government-imposed travel restrictions, lockdown of cities and businesses forced to suspend operations.
As the public health crisis eased, the number of active users on ride-hailing platforms in China rose 17 per cent month-over-month in March, according to data from research firm Analysys.
Nationwide, the ride-hailing market has recovered by 60 per cent compared to a year earlier, according to analyst Sun Naiyue, who covers China's broader mobility sector for Analysys.
"There was an obvious discrepancy in ride-hailing performance among different tiers of Chinese cities," Sun said.
Orders from top-tier cities rose as much as 32 per cent in March, as more users opted for private cars instead of public transport, Analysys data showed. Orders in third-tier and lower-tier cities saw less than 16 per cent growth in the same period.
By restarting full services in Wuhan, Didi has shut down a special transport service that it offered to medical workers and community workers from January 24, a day after Wuhan's months-long lockdown started. This service, which was expanded to 15 Chinese cities, saw 160,000 drivers sign up as volunteers to help transport nearly 38,000 registered doctors and nurses fighting the coronavirus on the front line. In Wuhan alone, this volunteer fleet offered 650,000 rides to health care and community workers.
"As the coronavirus outbreak is becoming increasingly stabilised, the ride-hailing market has shown relatively strong self-healing capabilities" amid efforts by industry players to diversify operations, Sun said.
Ride-hailing services providers are expected to explore "investment-light" business models, such as financing and in-car advertising, while maintaining their current services, according to Sun.
This article appeared in the South China Morning Post print edition as: Didi resumes all its services in Wuhan