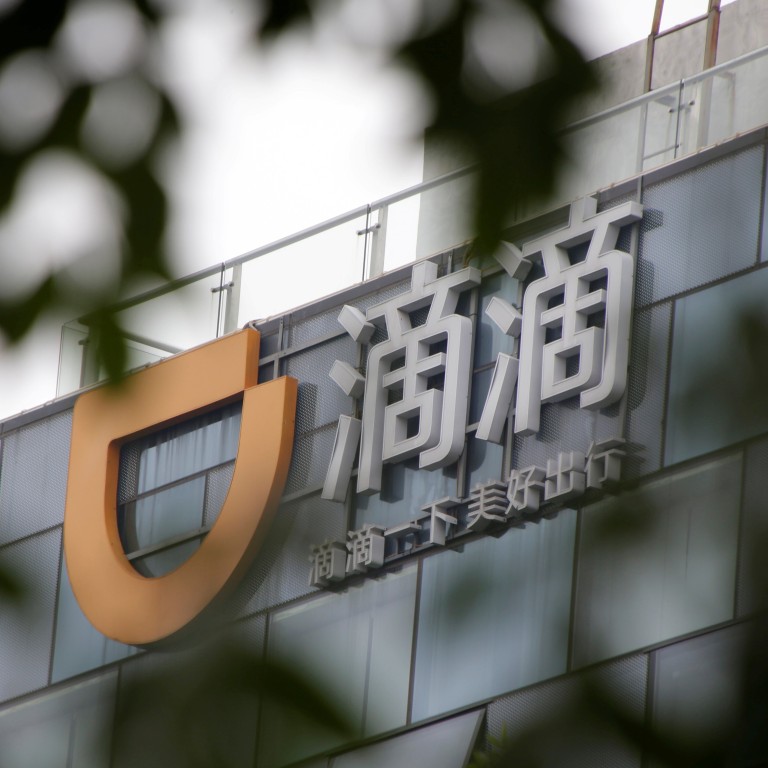 China's ride hailing giant Didi Chuxing hiring truck drivers for push into on-demand freight market
The company said it would waive the commission fee it charges drivers for the first 30 days if they sign up before June 18
Manbang has more than 1.8 million registered shippers and 6.7 million truckers on its platform
Didi Chuxing, China's largest ride-hailing platform, is hiring van and truck drivers for its entry into the freight and logistics business despite stiff competition in the sector amid a macroeconomic slowdown.
The Beijing-based company is hiring 580 drivers in 10 Chinese cities including Beijing, Shanghai, Suzhou, Chengdu and Hangzhou for on-demand freight orders, it said in a hiring post.
Those signing up should be licensed to drive vehicles ranging from minivans to 4.2 metre-long trucks, it said, adding that a vehicle operation certificate is also required but Didi would provide training to successful applicants.
The company said it would waive the commission fee it charges drivers for the first 30 days if they sign up before June 18.
Didi's foray into logistics is set to further intensify competition in an already crowded market dominated by established industry leaders like Manbang, Huolala and Kuaigou.
Didi is continuing to diversify its business beyond ride-sharing as that industry matures in China and amid some push-back against the sharing economy as a result of the Covid-19 pandemic.
Backed by Masayoshi Son's SoftBank Group and Alphabet's CapitalG among others, Manbang has more than 1.8 million registered shippers and 6.7 million truckers on its platform that process about 700 billion yuan (US$101 billion) worth of goods a year, according to the company.
Over the past few years, a crop of Chinese internet-based players have emerged seeking to upend the traditional logistic sector by connecting goods and truck drivers online, helping them optimise freight routes and reduce costs on both sides.
Still, the industry – which has an estimated eight million truckers that keep goods flowing in the world's second-largest economy – has braced for a slowdown after China's GDP shrank by 6.8 per cent in the first quarter, the first contraction in more than four decades.
At the National People's Congress last month, Beijing abandoned its GDP growth target for 2020, the first time it has not issued a forecast since 2002.
A Didi spokesman said the company had no comment on the move into logistics.