TikTok
Get more with myNEWS
A personalised news feed of stories that matter to you
Learn more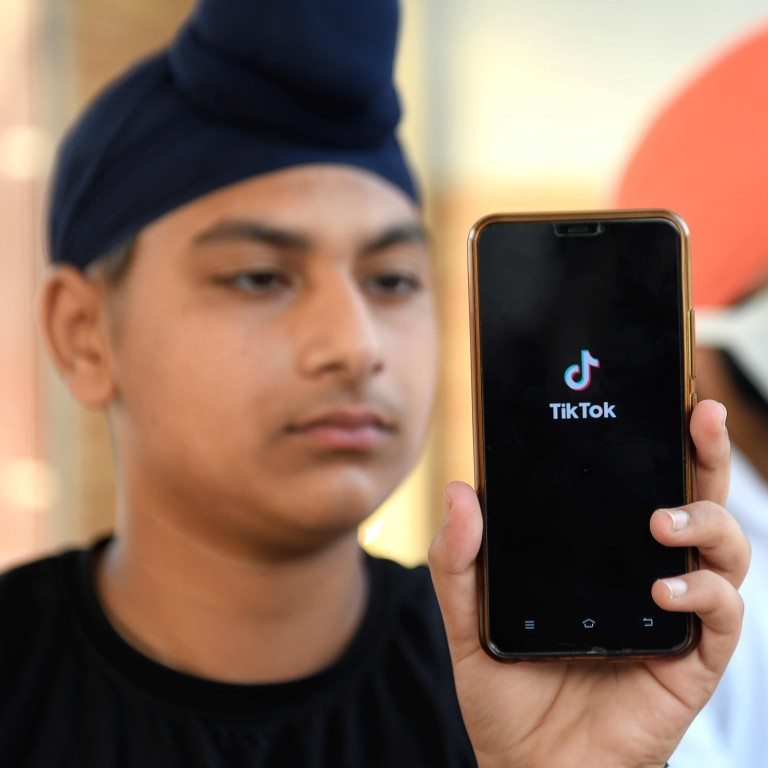 TikTok's Chinese owner mulls overhaul of app's corporate structure amid overseas backlash
TikTok and its Chinese version Douyin were the most downloaded non-game app in the first half of the year, with 626 million installs, says Sensor Tower
TikTok was also one of the 59 Chinese apps banned by India last week following a deadly border clash with China last month
Chinese tech giant ByteDance is considering an overhaul of TikTok's corporate structure as it seeks to distance the popular short video app from Beijing amid a political backlash in markets including the US and India.
"As we consider the best path forward, ByteDance is evaluating changes to the corporate structure of its TikTok business," a TikTok representative said in an emailed response to the Post.
Senior executives of the company are reportedly looking at options such as establishing a TikTok headquarters outside China or setting up a separate management board to distance the app from the Chinese owner, according to The Wall Street Journal, citing an unnamed source.
"We remain fully committed to protecting our users' privacy and security as we build a platform that inspires creativity and brings joy for hundreds of millions of people around the world. We will move forward in the best interest of our users, employees, artists, creators, partners, and policymakers," the representative told the Post.
TikTok has shot to global fame since its launch in 2017. It was the most downloaded non-game app in the first half of the year, with 626 million installs across both the App Store and Google Play, according to analytics firm Sensor Tower. The figure included the iOS version of its Chinese version Douyin.
However, the reception has abruptly cooled in several markets due to its ties to China and rising tensions between the world's two biggest economies. The US Department of State, Homeland Security and the US military have already prohibited the app on government devices, citing national security and cybersecurity concerns.
President Donald Trump said in an interview on Tuesday that he was considering banning TikTok in the US as one possible way to retaliate against the Chinese government for its initial handling of the coronavirus pandemic.
"It's something we're looking at, yes......It's a big business. Look, what happened with China with this virus, what they've done to this country and to the entire world is disgraceful," Trump said. Shortly after, Secretary of State Mike Pompeo made similar comments on Fox News.
TikTok was also one of the 59 Chinese apps
banned by India
last week following a deadly border clash with China last month, with the Delhi government citing national sovereignty and security concerns. A similar shutdown, though temporary, hit TikTok in India last April after allegations the app exposed children to sexual and other harmful content.
US authorities are also reportedly looking into allegations that the app failed to live up to a 2019 agreement aimed at protecting children's privacy, according to a Reuters report on Wednesday, citing anonymous sources.
TikTok is the first Chinese app to become a global hit but its popularity overseas has also come with challenges for parent ByteDance. It has had to confront a raft of privacy concerns and multiple regulatory regimes around the world, and has also been caught in the middle of rising tech tensions between China and the US – not to mention wider censorship concerns that have enveloped the likes of Facebook and Twitter.
TikTok appointed a new US CEO earlier this year and has said several times that the data of overseas users does not pass through China.
TikTok on Thursday said in its second transparency report that it took down more than 49 million videos globally in the second half of last year, representing 1 per cent of all the videos created by its users. Of those, 89.4 per cent were removed before they had any views, TikTok said.
In December, around a quarter of the videos it took down were because they contained "adult nudity and sexual activities".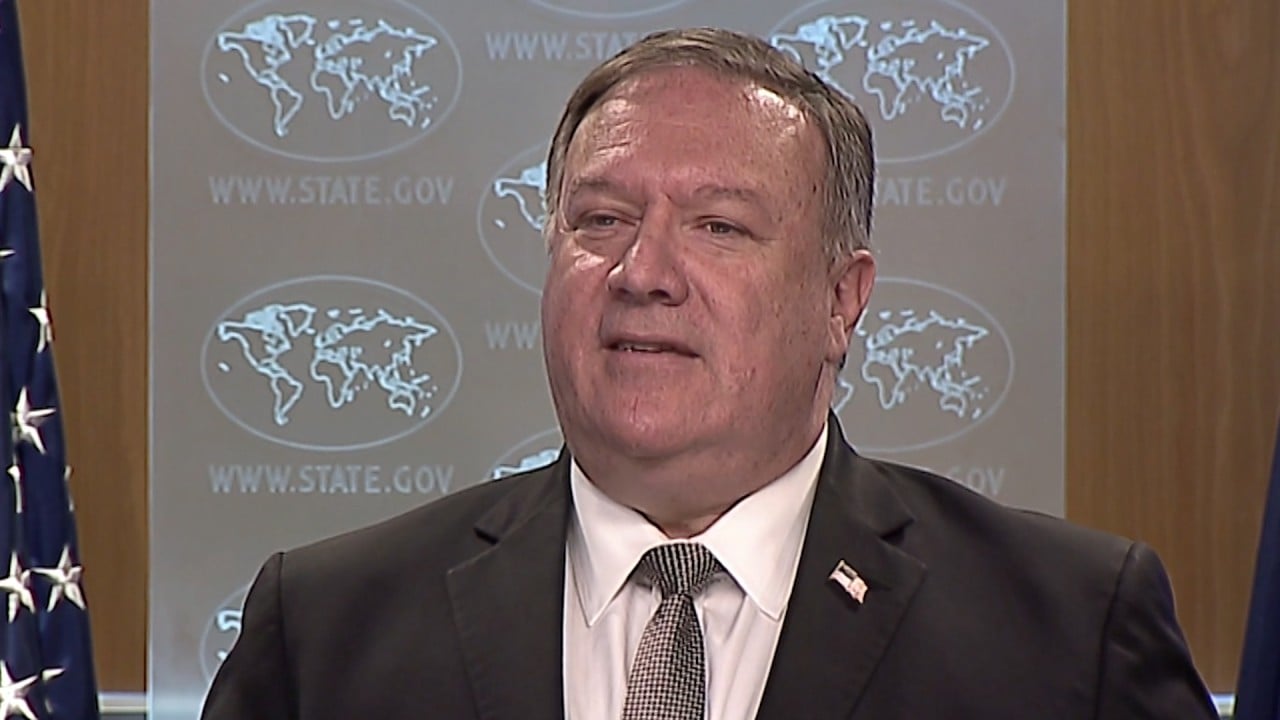 01:04
Pompeo says US considering ban on TikTok and other Chinese apps, praises Google, Facebook, Twitter
Pompeo says US considering ban on TikTok and other Chinese apps, praises Google, Facebook, Twitter
The transparency report said that "out of an abundance of caution for child safety", another quarter of the videos it took down had "content depicting harmful, dangerous, or illegal behaviour by minors, like alcohol or drug use, as well as more serious content we take immediate action to remove."
This week, TikTok also
quit the Hong Kong market
, although its Chinese version Douyin is still available to users who downloaded the app in mainland China. The move was seen by some as TikTok's efforts to further distance itself from Beijing, which has come under international criticism for introducing strict national security laws in the former British colony.
Last year TikTok was considering setting up a global headquarters, possibly in Singapore, London or Dublin, according to a report by The Wall Street Journal in December 2019.
For now it does not operate a global headquarters. Its recently appointed CEO Keven Mayer is based in Los Angeles.