Apps
Get more with myNEWS
A personalised news feed of stories that matter to you
Learn more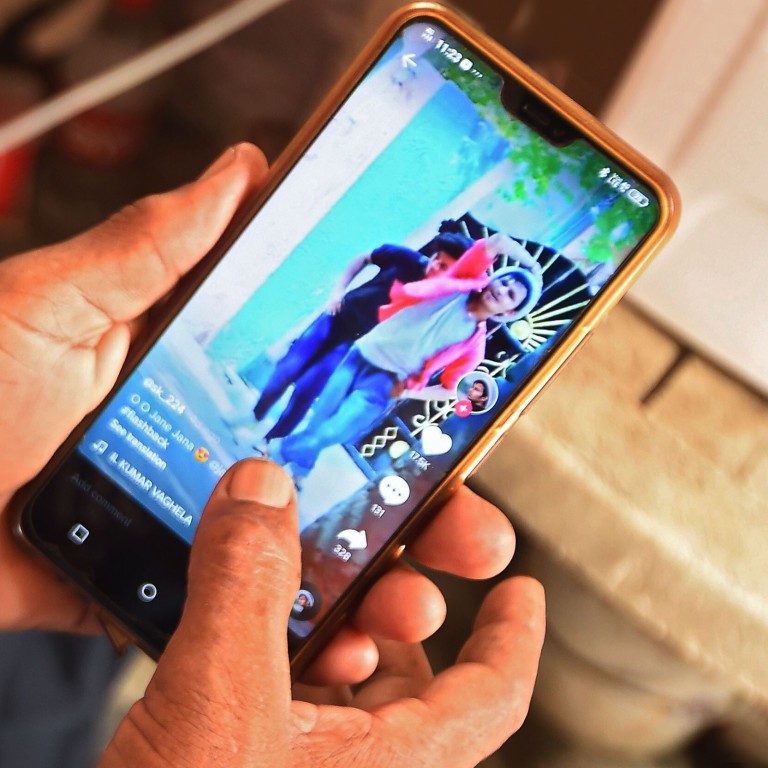 Inside China Tech: Apps under pressure
India was TikTok's biggest international market, with at least 120 million monthly active users reported before the ban
Facebook has a penetration rate of over 80 per cent in Hong Kong, according to Statista
A wrap up of some of the week's best China tech stories on SCMP.com:
TikTok losing first mover advantage
After India banned 59 Chinese apps over national sovereignty and security concerns following a deadly border clash with China, several home-grown video-sharing platforms that had previously been dwarfed by the wildly popular TikTok saw their user numbers jump, Tracy Qu reports.
Roposo, a TikTok-like app that has been around since 2014, drew in 22 million new users in two days after the ban, the company's founder Mayank Bhangadia told Reuters. The app now ranks first in the entertainment category of the Apple App Store in India, according to data provider Sensor Tower.
Chingari, another TikTok alternative launched in 2018, has seen two to three million downloads per day after the ban, according to English-language Indian newspaper Financial Express.
TikTok, owned by Beijing-based ByteDance, popularised the short video format and is widely seen as China's first app to achieve widespread international success. India is its biggest international market, with at least 120 million monthly active users reported before the ban.
Before the border clash, TikTok had been facing criticism worldwide, particularly in the US, over issues relating to data privacy and security.
It is not just domestic rivals that stand to benefit from the international pushback against TikTok. Facebook-owned Instagram is testing its TikTok-like new feature Reels in India while YouTube is reportedly planning to introduce short form video-sharing this year, according to The Information.
TikTok is losing its "first mover advantage" and while it is possible that the Indian government will eventually lift the ban, the precious months in between could be a "bonus for all these Western players and Indian apps", according to Sanjeev Kumar, an analyst at the New Delhi office of US-based research firm Forrester.
Given the importance of the India market to TikTok, the app ban is set to deal a major blow: to the tune of US$6 billion in losses for its parent company ByteDance, according to a report last week by Chinese media outlet Caixin, which cited anonymous sources.
Earlier this week, Secretary of State Mike Pompeo also said the United States was looking at banning Chinese social media apps, including TikTok.
"TikTok is led by an American CEO, with hundreds of employees and key leaders across safety, security, product, and public policy here in the US," said a TikTok spokeswoman in an emailed statement to the Post on Wednesday, when asked about Pompeo's comments.
In light of the new national security law in Hong Kong, TikTok went a step further than other social media giants – which have said they would suspend user information requests from Hong Kong authorities – and exited the Hong Kong market entirely.
But it continues to face regulatory scrutiny worldwide, especially in the US.
Alex Capri, a Singapore-based research fellow at the Hinrich Foundation, said that TikTok will find it hard to avoid being pulled into geopolitical tensions despite all of its efforts to distance itself from China.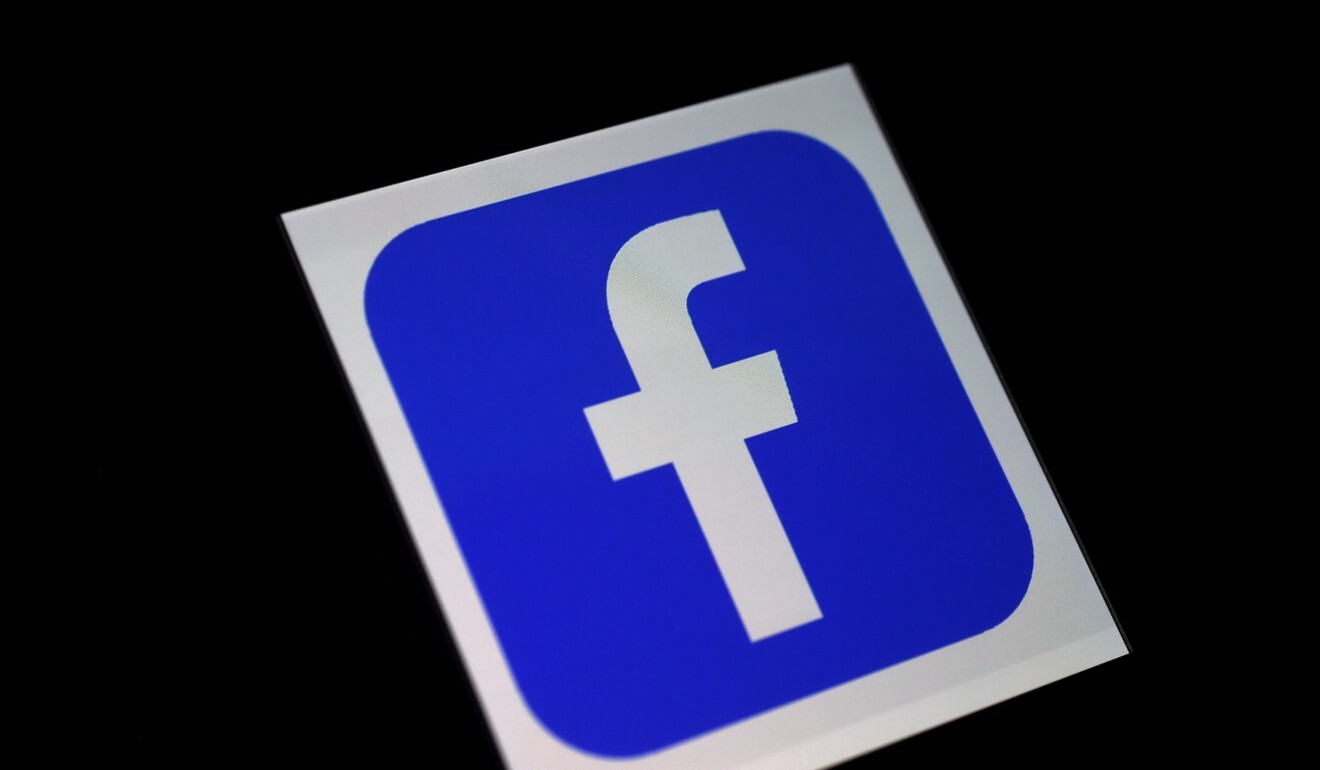 Unthinkable scenario
Living without Facebook, Instagram and YouTube is a mundane reality in mainland China. But those apps are beloved in Hong Kong, used by millions in the city, as Karen Chiu reported this week.
These platforms, as well as Twitter and LinkedIn owner Microsoft, have suspended requests for user data from Hong Kong authorities as they assess the implication of a new security law imposed by Beijing that requires internet firms to censor online content or surrender their equipment as the Hong Kong police see fit – or else risk fines and imprisonment.
For Hong Kong's more than seven million residents who have thrived on unfettered access to the open internet, losing access to these familiar platforms is an almost unthinkable scenario. Like many around the world, they use a mixture of Facebook, Instagram and WhatsApp – all owned by Facebook and blocked in the mainland – to connect with friends and family, read the news, and get updates from shops and restaurants.
Facebook has a penetration rate of over 80 per cent in Hong Kong, according to Statista. WhatsApp trails not far behind at just under 80 per cent. Instagram comes in at around 60 per cent. On the other hand, the mainland's unrivalled social king, WeChat, is used by just 54 per cent in Hong Kong.
"Google, Facebook and Instagram are the most popular in Hong Kong – there aren't really any other social networks that can match them," said YC Tsao, strategist at digital marketing agency First Page.
Tsao said Google, which pulled its search engine out of the mainland in 2010 after the company suffered a major hack, is ubiquitous in Hong Kong.
In Hong Kong, Android smartphones come with Google services such as YouTube, Google Maps and Google Play already installed, whereas Android users on the mainland have to rely on domestic alternatives like Baidu.
For now, it remains to be seen how American tech giants will respond to the new security law. Facebook said in the second half of last year that it turned over data in less than half of the requests from Hong Kong authorities. Twitter said it has not complied with any of the Hong Kong government's handful of information requests since 2013.
Making history
In 2000, while still working as a full-time police officer, Ma Baoli founded one of China's earliest and most influential online gay forums, Danlan.org, under his alias Geng Le.
This site, whose name means "light blue" in Chinese, paved the way for Ma's later venture BlueCity, which on Wednesday made history as the world's first gay social network to become a publicly-traded company.
Shares in BlueCity, best known for its dating app Blued, soared as much as 124 per cent during trading after its debut on the Nasdaq, closing 46 per cent up at US$23.43 per share after raising about US$85 million from its US initial public offering (IPO).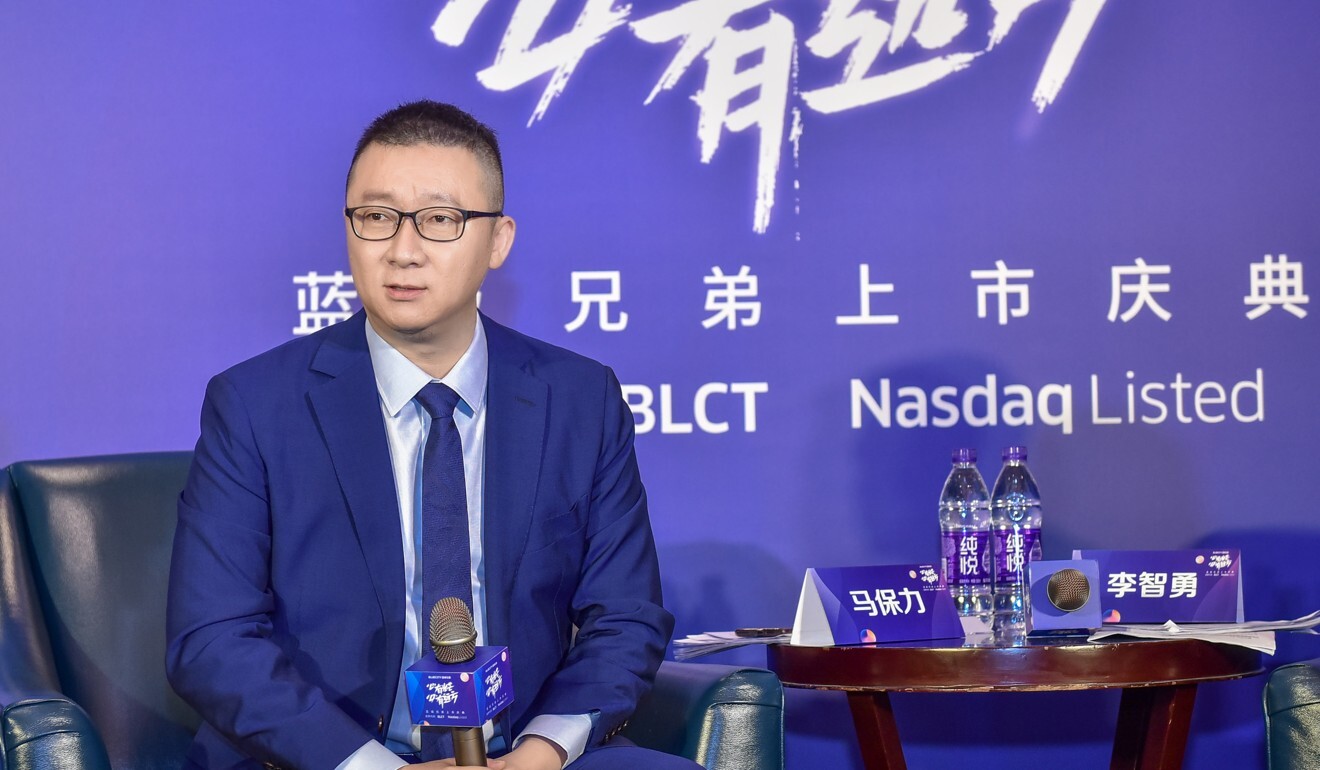 In an interview on Wednesday with reporter Coco Feng, Ma said he was optimistic about the company's overseas expansion prospects, despite a recent backlash against China technology firms in major markets, including the US and India.
"We should comply strictly with local laws and regulations, which are fundamental and important to win the trust of the public, users and regulators," he said. "The relationships among countries may entail little bumps, but the overall direction should be positive."
Launched in 2012, Blued has more than 49 million registered users and 6 million monthly active users (MAUs) worldwide, making it one of the world's leading LGBTQ+ platforms, according to a report by independent research firm Frost & Sullivan for BlueCity.
It is the largest dating app by far in China but nearly half of its MAUs come from outside its home market, and it was also the market leader in India, South Korea, Thailand and Vietnam in 2019, according to the report.
Compared to other Chinese apps like TikTok, Blued has not come under particular regulatory scrutiny internationally, although early last year it suspended registration of new users for a week after a Chinese report that some underage users contracted HIV on dates set up via the app.
Blued was not among the 59 Chinese apps banned in India, or named in recent statements by US lawmakers about restricting Chinese technologies.