TikTok
Get more with myNEWS
A personalised news feed of stories that matter to you
Learn more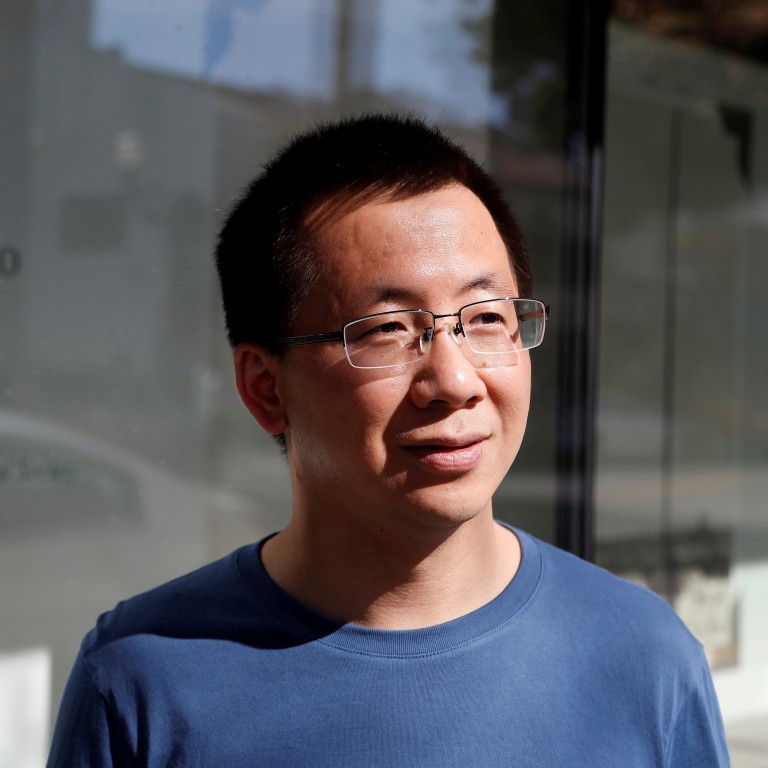 ByteDance founder 'understands' but 'disagrees' with US conclusion that TikTok must be sold, adding that 'end solution' still unknown
Zhang said in the memo that preliminary discussions with a US tech company have been initiated to help clear the way for the app to continue operating in the US
Microsoft said it is prepared to continue discussions to explore a purchase of TikTok
As TikTok faces a potential forced sale in the US, the founder of its Chinese parent company
ByteDance
said on Monday that it "disagrees" with the conclusion of the US government panel that reviews the national security implications of foreign investments, when it said ByteDance must fully divest TikTok's US operations.
"We have always been committed to user safety, platform neutrality, and transparency. However, we understand their decision in the current macro environment," ByteDance founder Zhang Yiming said in a bilingual internal memo to employees on Monday afternoon, according to one employee who saw it. A ByteDance spokeswoman confirmed the contents of the letter to the South China Morning Post.
Zhang's memo came after US President Donald Trump said on Friday he would sign an executive order as soon as Saturday to ban TikTok in the United States, after dismissing the idea of a sale to Microsoft. The inter-agency Committee on Foreign Investments in the United States (CFIUS)
launched a review of TikTok last year
.
However, Trump has since agreed to give Beijing-based ByteDance 45 days to negotiate a sale of the app to Microsoft, according to a Reuters report on Monday citing three people familiar with the matter.
Microsoft said in a statement on Sunday that following a conversation between its chief executive Satya Nadella and Trump, the US software giant is prepared to continue discussions to explore its purchase of TikTok and will complete these discussions no later than September 15.
Zhang said in the memo that "to help resolve these issues, we initiated preliminary discussions with a tech company to help clear the way for us to continue offering the TikTok app in the US," without clarifying.
"We do not yet know the exact details of what our end solution will be. Candidly, it is unlikely that the level of interest and speculation around TikTok will cease in the short term, and I recognise that this can be very distracting," Zhang said.
He said that he is "confident in the long-term success of TikTok, and believe [it] can become an even more trusted product."
Zhang said ByteDance has "fully cooperated" with the CFIUS review of its 2017 acquisition of the US-based Musical.ly app, which was later renamed TikTok.
On Monday, China's foreign ministry spokesman Wang Wenbin said that Beijing "firmly opposes" the US "presumption of guilt on certain companies", without naming TikTok.
"We urge the US to provide an open, fair, just and non-discriminatory business environment, to stop politicising economic and trade issues, to stop abusing the concept of national security, and to stop promoting discriminatory and exclusive policies," said Wang
This article appeared in the South China Morning Post print edition as: TikTok owner 'disagrees' with US panel sale order