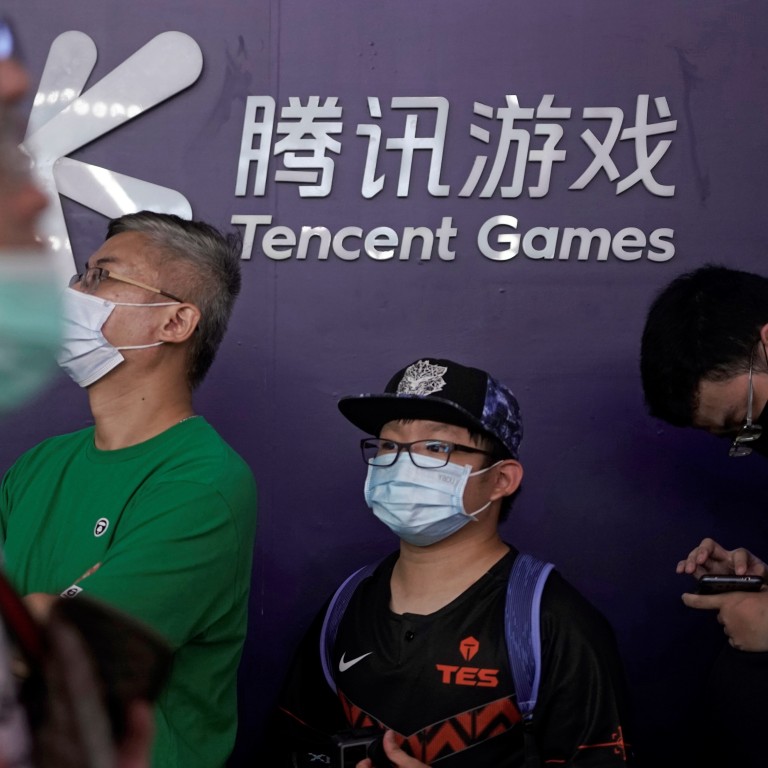 Tencent initiates merger of China's Twitch-like sites Huya and Douyu in move to consolidate gaming lead
The deal comes as Tencent aims to cement its position in the domestic gaming and e-sports market as Chinese tech companies come under heavy scrutiny in the US
After the transaction, Tencent's stake in Huya would be 51 per cent and its voting power will increase to 70.4 per cent
Chinese internet giant Tencent Holdings has proposed merging the country's two biggest video game live-streaming platforms in a deal that would give it a controlling stake in the new entity and help secure its leading position in the domestic market for games and e-sports.
Tencent has proposed a stock-for-stock merger of NYSE-listed Huya and Nasdaq-listed Douyu, according to separate statements by the companies on Monday. For Huya, Tencent would purchase 30 million shares from owner Joyy Inc for US$810 million in cash, in addition to buying 1 million shares from Huya chief executive Rongjie Dong, according to a statement from Joyy on Monday.
After the transaction, scheduled to be completed no later than September 9, Tencent's stake in Huya would be 51 per cent and its voting power will be 70.4 per cent, according to Huya.
Tencent, which currently owns a 37 per cent stake in Huya and 38 per cent of Douyu, is looking to become the largest shareholder in the merged entity, according to an earlier report by Bloomberg. The deal would create an online giant with more than 300 million users and a combined market value of US$10 billion, according to the report.
"The merger will allow Tencent to eliminate unnecessary competition between its two game-streaming assets, which will help to drive down content costs and form a stronger combined entity to fend off competition from other platforms," Bloomberg Intelligence analyst Vey-Sern Ling said.
Tencent declined to comment. Douyu and Huya did not immediately reply to questions sent by the Post.
The deal comes as Tencent aims to cement its position in the domestic gaming and e-sports market as Chinese tech companies come under heavy scrutiny in the US and other markets.
Tencent, operator of China's ubiquitous messaging and social media app WeChat, was entangled in an executive order issued last week by US President Donald Trump, which banned people and property under US jurisdiction from "any transaction that is related to WeChat."
In response to the ban, investors wiped US$66 billion off Tencent's market cap by the close of trading in Hong Kong on Monday.
The overseas game streaming market is also showing signs of consolidation as the market matures. On Monday Amazon rebranded Twitch Prime, a premium membership for the company's streaming site Twitch, as Prime Gaming to broaden its appeal for gaming users.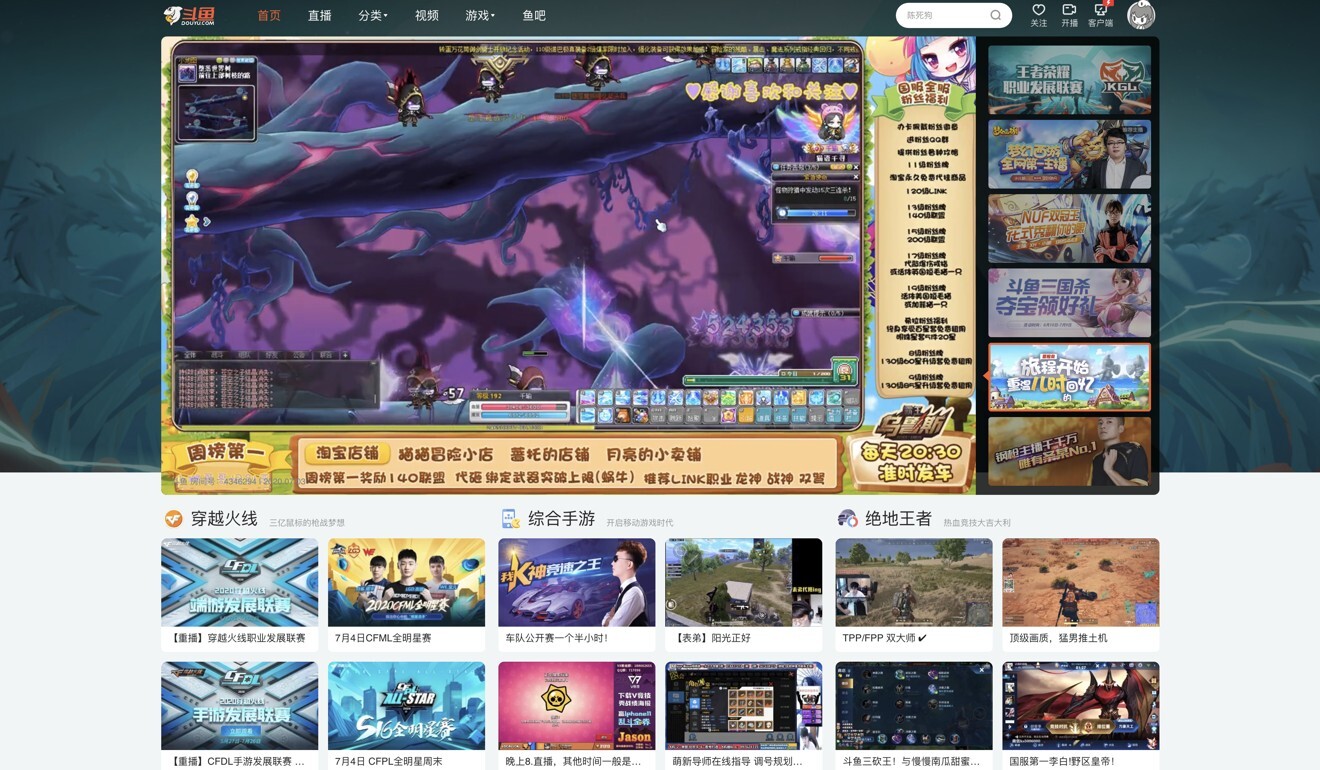 Faced with challenges in overseas markets, Tencent may be directing more of its attention back to its home market, which is the world's largest for video games. China's video game live-streaming market is estimated to have an audience of 340 million users and will generate 23.6 billion yuan (US$3.4 billion) in revenue this year, according to Shanghai-based research firm iResearch.
Tencent also plans to integrate its own video game live-streaming arm eGame with Huya and Douyu. Citing people familiar with the matter, Bloomberg reported that Huya and Douyu would work more closely with eGame while keeping their respective platforms and branding even after the merger.
Liao Xuhua, a gaming analyst at Beijing-based Analysys International, expects Tencent to consolidate all of its video game live-streaming assets including TJ Sports, a joint e-sports venture between Tencent and its subsidiary Riot Games.
"The [Huya/Douyu merger] may be the first step as it does not even involve eGame. It won't be surprising to see further integration with eGame and even TJ Sports," Liao said.
Jefferies analysts led by Thomas Chong said in a note that the move to combine Douyu and Huya was "not a surprise to the street given the potential synergies involved."
On Monday Douyu reported 165 million monthly active users for the second quarter of 2020 and a 34 per cent increase in revenue to 2.5 billion yuan. "We expect it continues to enhance user experience with tournaments and interactive features," Chong wrote in the note.