Apps
Get more with myNEWS
A personalised news feed of stories that matter to you
Learn more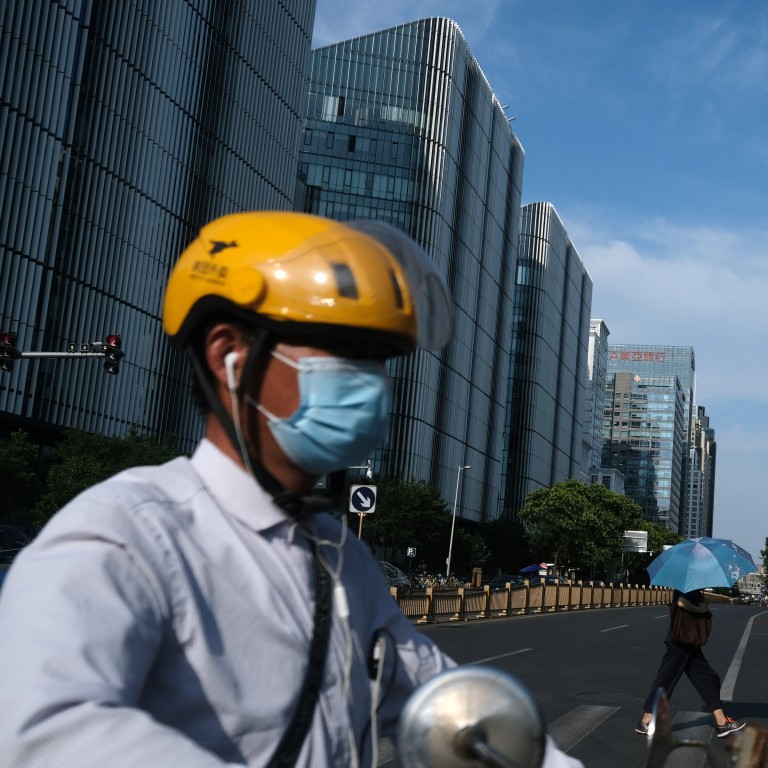 Meituan Dianping's quarterly earnings beat estimates as China food delivery market recovers
The Beijing-based company has built up a delivery network that covers more than 2,800 cities, where more than 1 million daily active delivery riders are deployed
China is seeing further digital transformation of the traditional catering business, with more activities moving online
The Beijing-based company reported on Friday a 152.4 per cent increase in net profit to 2.2 billion yuan (US$318 million) in the quarter ended June 30, up from 875.8 million yuan in the same period last year, primarily because of an increase in tax returns and preference. Market analysts' consensus estimate gathered by Bloomberg had forecast a 643 million yuan loss.
Revenue rose 8.9 per cent to 24.7 billion yuan from 22.7 billion yuan a year ago, as food delivery services from both consumers and merchants increased in the second quarter. That was ahead of the 23.6 billion yuan consensus estimate.
"In the second quarter, we utilised advanced digital operations tools to enable more merchants, enhanced our on-demand delivery infrastructure … and accelerated the online penetration … of essential local services," said Wang Xing, co-founder and chief executive of Meituan in a conference call with analysts, after the firm announced its latest quarterly results on Friday.
China is seeing further digital transformation of the traditional catering business, with more activities moving online, according to a report by iiMedia Research. It said the country's food delivery service surpassed 650 billion yuan last year, when there were more than 460 million users.
"Meituan has built up a top-notch delivery network that covers over 2,800 cities and manages more than 1 million daily active delivery riders as of early August," Wang said in the conference call.
Revenue from Meituan's core food delivery business reached 14.5 billion yuan in the second quarter. That was boosted by greater daily average number of food delivery transactions to 24.5 million, as well as higher average value per order, up 9.4 per cent from a year earlier, according to the company.
It estimated a more than 100 per cent increase in the number of branded merchants to join the platform last quarter, which led to a 62.2 per cent rise in marketing service revenue from a year ago.
Revenue from Meituan's in-store, hotel and travel businesses, however, declined in the second quarter to 4.5 billion yuan, down 13.4 per cent from a year earlier.
The company's new initiatives and others segment, which includes its grocery and bike-sharing businesses, recorded a 22.1 per cent increase in revenue to 5.6 billion yuan last quarter.
In a separate earnings report, Chinese social e-commerce giant Pinduoduo narrowed its losses and posted second-quarter revenue just above market estimates, helped by the country's economic recovery.
Shanghai-based Pinduoduo reported on Friday a 67 per cent increase in second-quarter revenue to 12.2 billion yuan, up from 7.3 billion yuan from the same period a year ago. That was almost in line with the market's consensus estimate of 12.1 billion yuan. Its net loss narrowed to 899.3 million yuan in the same quarter, compared to a loss of 1 billion yuan a year earlier.
Additional reporting by Yujie Xue.
This article appeared in the South China Morning Post print edition as: Meituan Dianping sees quarterly profit jump 152pc as food delivery recovers