Oppo
Get more with myNEWS
A personalised news feed of stories that matter to you
Learn more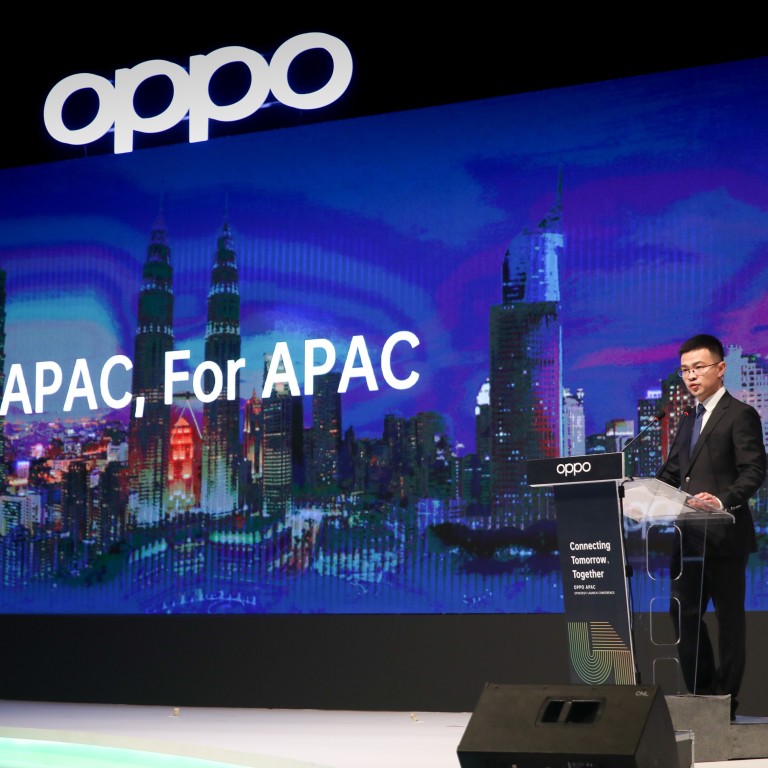 Exclusive

|
Chinese smartphone giant Oppo to launch short video app amid TikTok's struggles
Internet services are expected to become an important part of Oppo's overall business amid the global roll-out of 5G networks
Oppo's new short video platform could drive stickiness within its 350 million active users globally, as TikTok finds itself in the crosshairs of Washington
Oppo, the world's fifth-largest smartphone vendor, plans to launch its own short video platform later this year, betting on the company's hundreds of millions of users to drive its expansion into online services.
"Other than hardware products, we also aim to provide services to consumers," Jimmy Yi, president of
Oppo
Asia-Pacific, said in a videoconference interview earlier this month. He indicated that the company has already started offering an app store, gaming centre and browser service in some markets outside China, like Indonesia.
"We're about to launch our short video service in the second half of this year," Yi told the South China Morning Post. No details were provided because the initiative has just started, but Yi said: "Internet services will be important to our business … as 5G [network roll-out around the world] continues to develop."
Oppo is likely to be the first major smartphone vendor to offer its own short video service, as a built-in app on its devices, to consumers worldwide. Chinese Android smartphone makers
Huawei Technologies
and
Vivo
do not have similar plans, according to separate comments made by their representatives to the
Post
last week.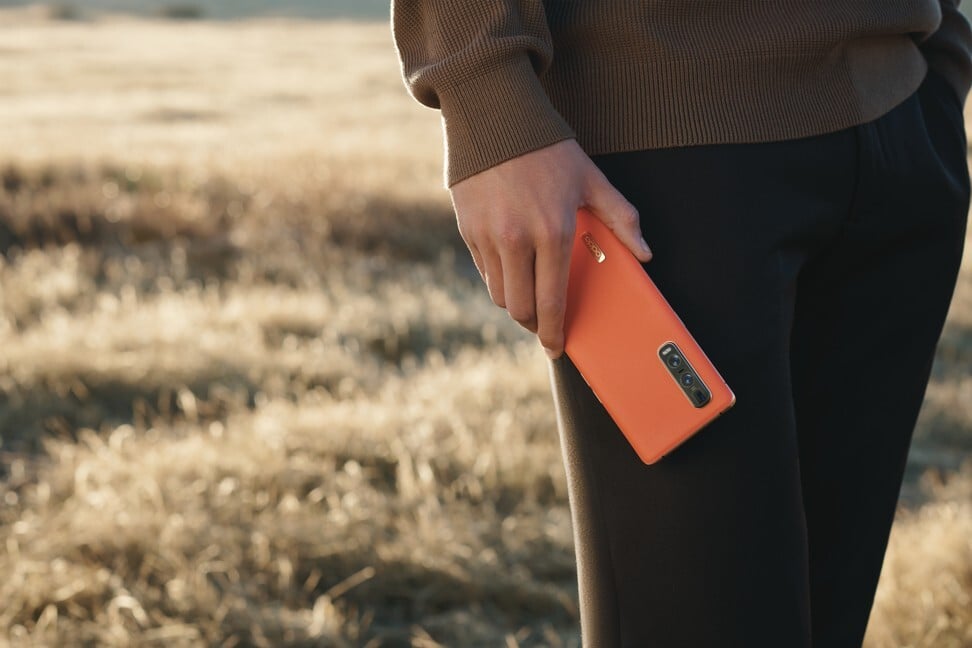 Oppo has the scale to bring its own short video service to its user base and optimised for its smartphones, according to Neil Shah, partner and vice-president at Counterpoint Research.
"Oppo is one of the top five brands in the smartphone industry and has close to 350 million active users globally," Shah said. "This could be a way for Oppo to drive stickiness within its user base, especially since some major economies are looking to ban TikTok."
Research firms Counterpoint, International Data Corp and Canalys each ranked Oppo as the world's fifth-largest smartphone vendor in the second quarter, with a global market share of around nine per cent. It ranked behind Huawei,
Samsung Electronics
,
Apple
and
Xiaomi Corp
.
"I believe Xiaomi is the only [Android smartphone] brand that has a services strategy and would come close to launching a similar [short video] service," Shah said.
Still, he indicated that Oppo "at some point" can make its short video service "a more horizontal platform and promote it on other devices".
Outside the Android market, Apple is the prime example of a smartphone vendor that has become a major international player in online services.
Sales in Apple's services segment
, which includes offerings such as iCloud and Apple Music, rose 14.8 per cent to US$13.16 billion in the June quarter.
Based in Dongguan in southern Guangdong province, Oppo was founded in 2004 by Tony Chen Mingyong, who is also its chief executive.
"The arrival of the 5G era is bound to set off a new information revolution, which will become a major business opportunity for Oppo and its business partners from all industries worldwide," Chen said in a speech at Oppo's Inno Day event in December.
The company's huge research and development budget will support various initiatives including 5G, artificial intelligence, augmented reality, big data and design of its own chipsets, as well as diversification into other smart devices and online services.
Yi, of Oppo Asia-Pacific, said the company's research and development investments in the past few years were focused on developing its own Internet of Things ecosystem, which included headphones, smart watches and smart televisions.
"We also have really close collaborations with [telecommunications] carriers in many markets," said Yi, indicating the importance of product testing with carriers and knowledge of their 5G network deployment plans.
"So far, we have entered 10 markets in the Asia-Pacific region, including those in Southeast Asia as well as Taiwan and Hong Kong," he said. "We have also set up a lot of after-sales service centres to meet the needs of consumers."
Large markets such as mainland China and India are covered by Oppo organisations based in those countries.
"Establishing a connected devices strategy is key for these smartphone vendors to scale their business," Counterpoint's Shah said. "It not only gives them more advantage when it comes to buying components, but also enables them to have a more horizontal software and services strategy across all devices to maximise revenue opportunities." Oppo, Huawei and Xiaomi currently stand out among Chinese smartphone vendors in "providing consumers a connected experience", he said.
Oppo has already launched its flagship 5G products, the Find X2 and Find X2 Pro, in the Asia-Pacific region in March and plans to release mid-priced 5G devices in the fourth quarter this year, according to the company.
"We kept launching new products even during [the height of the] pandemic because consumers have more need to socialise and work online," Yi said. He indicated that short video services have become "really important, especially with young consumers", which is why Oppo is launching its own to meet increased demand worldwide in the 5G era.
Additional reporting by Celia Chen.
This article appeared in the South China Morning Post print edition as: oppo plans to launch short-video platform