Tencent
Get more with myNEWS
A personalised news feed of stories that matter to you
Learn more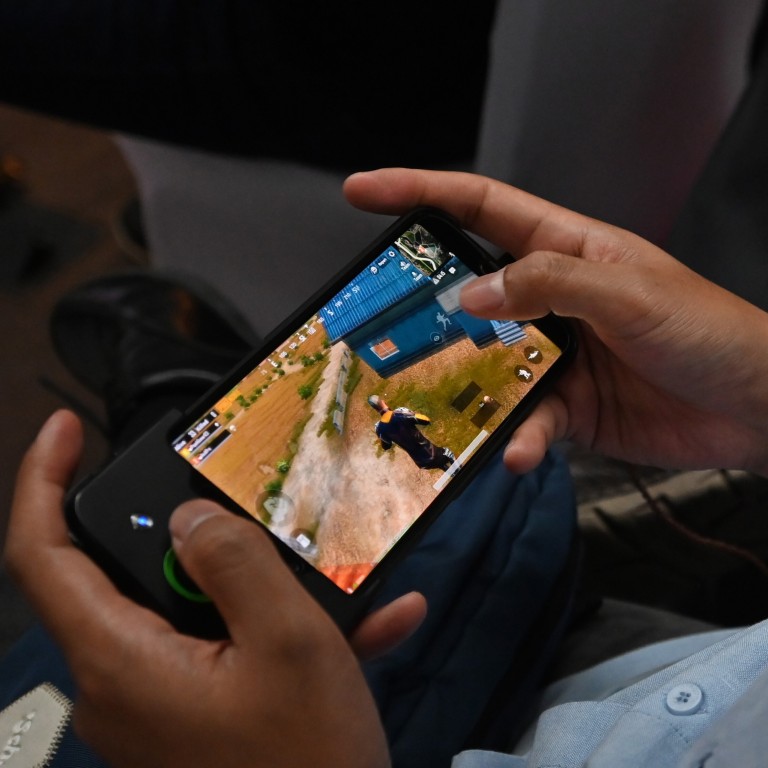 India's ban of 118 apps including PUBG Mobile, Alipay is 'economic retaliation' for border tensions: analysts
India's Ministry of Electronics and Information Technology cites national security and data security concerns as reasons for the latest ban
But analysts say it is an 'economic retaliation' for border tensions and signal that no Chinese apps are welcome in the country
The apps affected by the latest ban also include
NetEase
's popular game
MARVEL Super War
, Alibaba's online marketplace
Taobao
and video platform
Youku
, dating app Tantan and leading Chinese live-streaming platform
Huya
.
In a statement on Wednesday, the Ministry of Electronics and Information Technology said it decided to ban these apps "in view of information available they are engaged in activities which are prejudicial to sovereignty and integrity of India, defence of India, security of state and public order".
"The Ministry of Electronics and Information Technology has received many complaints from various sources including several reports about misuse of some mobile apps available on Android and iOS platforms for stealing and surreptitiously transmitting users' data in an unauthorised manner to servers which have locations outside India," the authority added.
"[The ban is] good optics from India's perspective because there was rising tension at the border over the weekend, which is presumably what prompted this app ban," said Dev Lewis, a fellow at Hong Kong-based think tank Digital Asia Hub. "It's an economic retaliation on the border situation."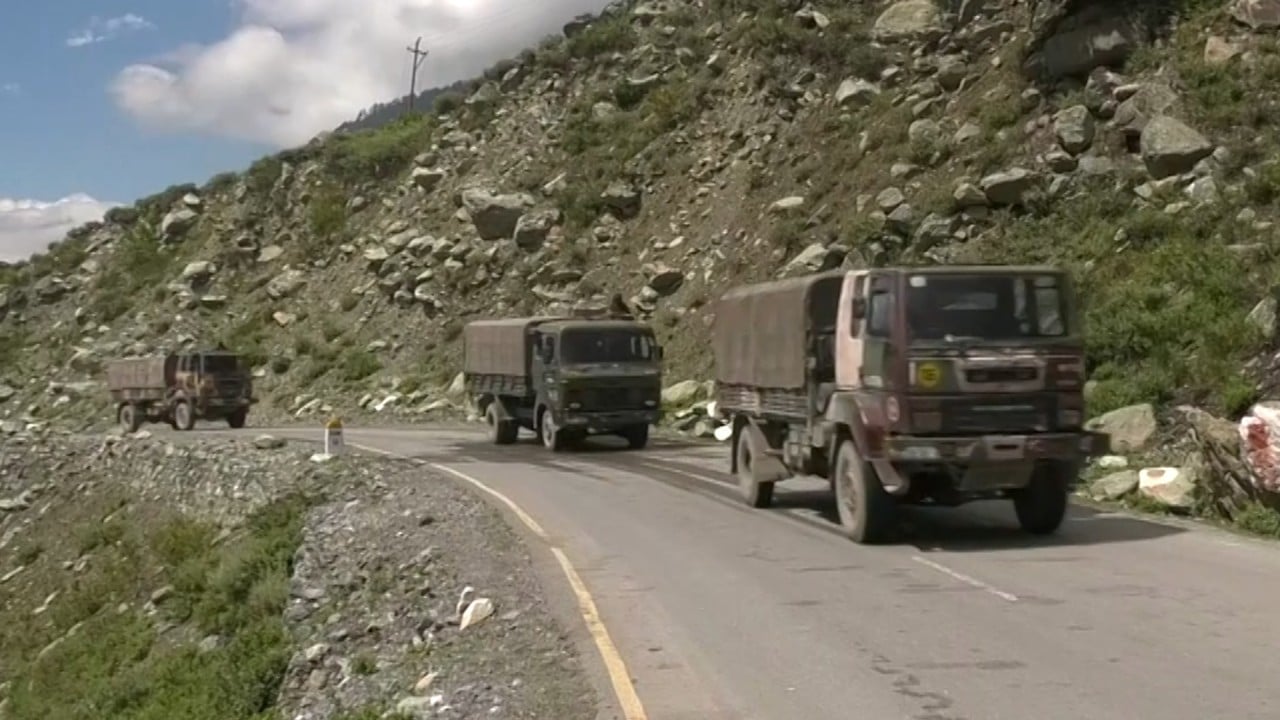 01:43
India sends more troops to Ladakh after flare-up of tensions at China-India border
India sends more troops to Ladakh after flare-up of tensions at China-India border
On Thursday, China's Ministry of Commerce slammed India's latest move, saying that Beijing is "gravely concerned and strongly opposes" the ban.
"Abusing the notion of national security, India has adopted discriminatory, restrictive measures against Chinese companies. This is in violation of related WTO (World Trade Organisation) rules," the ministry said. "China urges India to rectify its wrongful conduct. Business cooperation between China and India is a win-win scenario for both."
Liuqing Yu, a country analyst with research group The Economist Intelligence Unit in Singapore, said that India's latest app ban effectively signals that all Chinese apps should not be used in India.
"This is a strong signal that all Chinese apps are not welcome," Yu said. Banning apps such as Alipay and Tantan, which are not actually available in India, is a strong indication that the motivation for the ban goes beyond pure market concerns, he added.
Besides banning new apps, the latest move also appears to plug holes left by the previous app ban. While the main WeChat app was banned in the previous round, the new list includes its other variants including WeChat Work and Government WeChat. Additionally, virtual private networks (VPNs) used to access TikTok are also listed, which will make it harder for the remaining TikTok users in India to access the app through workarounds.
Analysts agreed that the motivations for the ban appeared to go beyond the national security and data privacy concerns cited by New Delhi.
"The government is using a section of the Information Technology Act in India, a sort of national security clause, which gives them some discretionary power to block these apps," Lewis said. "But in reality, India does not have any data protection or data privacy laws in practice. So there are no specific violations that these apps are making for, for example, storing data in India or not."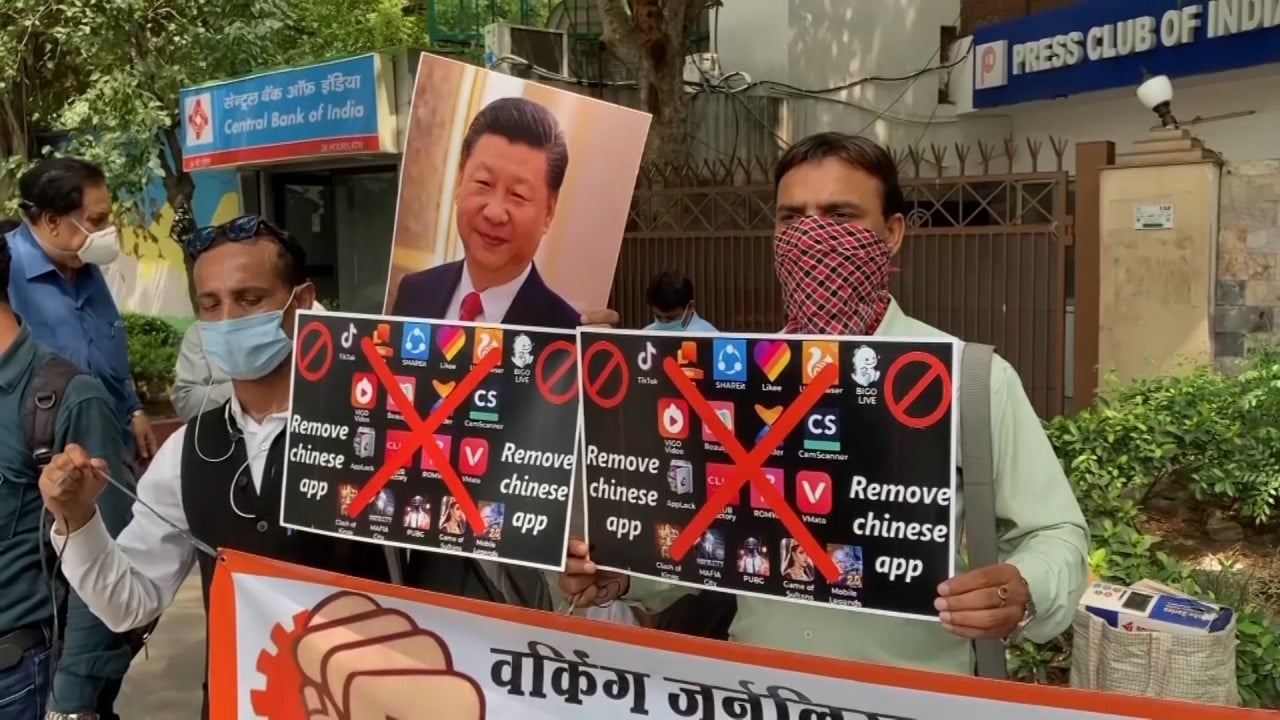 03:08
India bans dozens of Chinese apps, including TikTok and WeChat, after deadly border clash
India bans dozens of Chinese apps, including TikTok and WeChat, after deadly border clash
Daniel Ahmad, senior analyst at the game consultancy firm Niko Partners, pointed out that some apps were banned despite efforts to address earlier concerns about data safety.
"Impacted companies such as Tencent took action in July to assure regulators by locating its servers for PUBG Mobile in India and ensuring that all data was stored locally. Yoozoo India has long stored data locally," Ahmad said. "However, both companies had games that were banned this week."
Vey-Sern Ling, a senior analyst at Bloomberg Intelligence, said economic concerns could be a factor. "This round of bans has expanded to include online game apps, which have higher monetisation than social media apps banned in the previous rounds," he said. "The argument that gaming apps are 'prejudicial to sovereignty' may appear more stretched than when applied to social media apps."
Yu said that the new app ban is likely to prompt further action from the Chinese government which has been "restrained in putting forward any retaliation".
"There is an increasingly real opportunity that the Chinese authority will be forced to react, most likely starting from imposing more tariff or non-tariff barriers for exports," Yu said. "Targeting India's exports will not put too much of an additional burden on Chinese businesses."
The bans may also put a stop to Chinese tech companies' expansion in India and force Chinese tech investors to gradually phase out their investments in the Indian start-up market, Yu added.
"The Chinese internet service providers will find it very hard to continue expanding in India at the current pace," he said. "For those who are already invested in Indian start-ups, I think they will think twice before expanding their presence and they will probably try to phase out gradually."
This article appeared in the South China Morning Post print edition as: India prohibits 118 more Chinese apps as tensions fester