China reiterates right to review tech export deals amid confused TikTok US sale
Beijing asks companies to 'consult provincial-level commerce administrations' for any overseas transaction that involves technologies banned or restricted for export
The Ministry of Commerce last month added 23 items, including technologies that power TikTok's personalised short video feed, on its restricted list
Companies "should consult provincial-level commerce administrations" for any overseas transactions involving technologies listed under
China's revised tech export control rules
, said Gao Feng, a spokesman for the Ministry of Commerce, in a press conference on Thursday. He added that the updated rules did not "target any specific company".
The ministry last month added 23 items – including personal information push services based on data analysis and artificial intelligence interactive interface – to its list of technologies that are banned or restricted for export. The last time changes were made on this list was in 2008.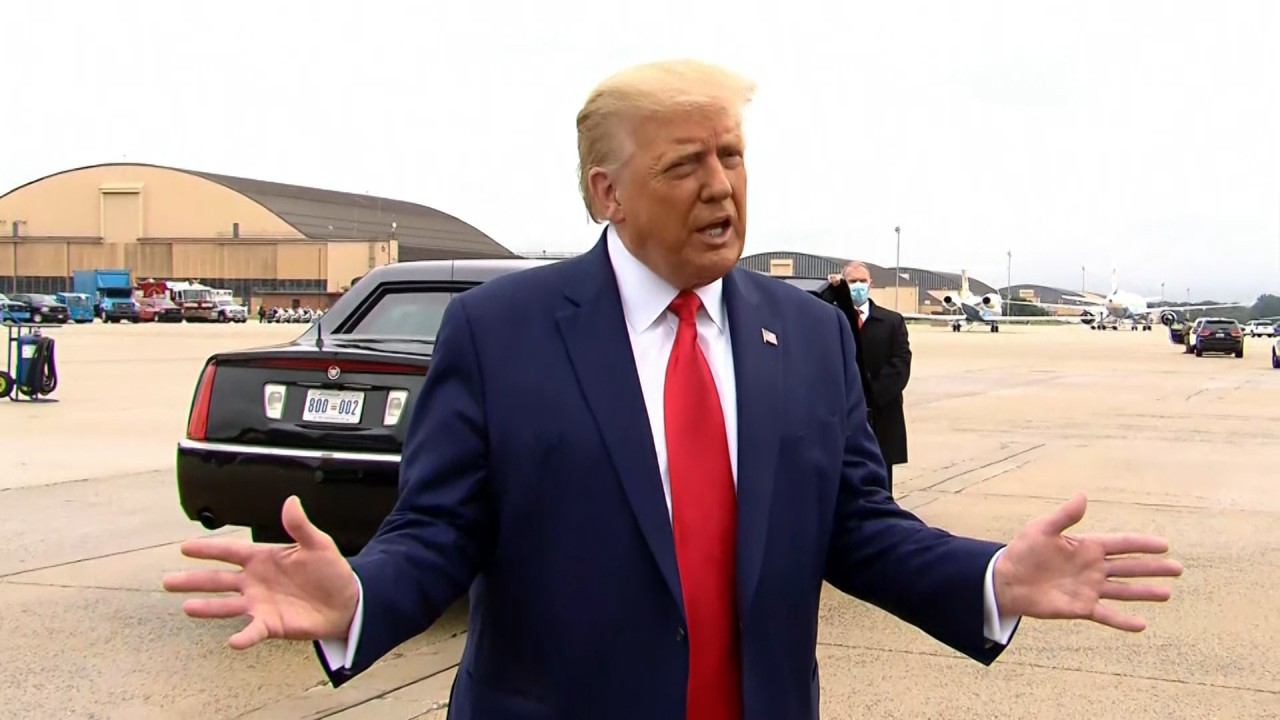 00:34
Donald Trump insists deadline for TikTok sale due on September 15
Donald Trump insists deadline for TikTok sale due on September 15
The rules now cover technologies that power TikTok's personalised short video feed based on user preferences and activity.
The Beijing Municipal Commerce Bureau, which has authority in the city where ByteDance is headquartered, issued a statement on Sunday that it will strictly implement the new rule and urged companies to follow.
TikTok's prospective buyers were said to be discussing four ways to structure an acquisition from ByteDance, which include asking China's approval to buy its algorithm or even buying the app's US operation without that secret sauce, according to a Reuters report on Wednesday.
If the TikTok transaction will not include the technology the service uses, then the US bidders will need extra time to make the app work, according to Wong Kam-fai, engineering professor at the Chinese University of Hong Kong and one of the first batch of national experts appointed by the Chinese Association for Artificial Intelligence.
"Without the algorithm, bidders such as Microsoft will offer a much lower price," Wong said. "It is possible that ByteDance will not agree to sell TikTok at such a price, or bidders think that it's unprofitable to buy TikTok without its algorithm."
Wong said Chinese authorities found an effective way to delay or avoid such a divestment, but added that ByteDance and its founder, Zhang Yiming, have been "caught in the middle" of the conflict between Beijing and Washington.
"The timing for publishing the new update of the export control list was expedited because the TikTok sale," Mei Xinyu, a researcher at the Ministry of Commerce, recently told the South China Morning Post.
Additional reporting by Zhou Xin and Jane Cai.