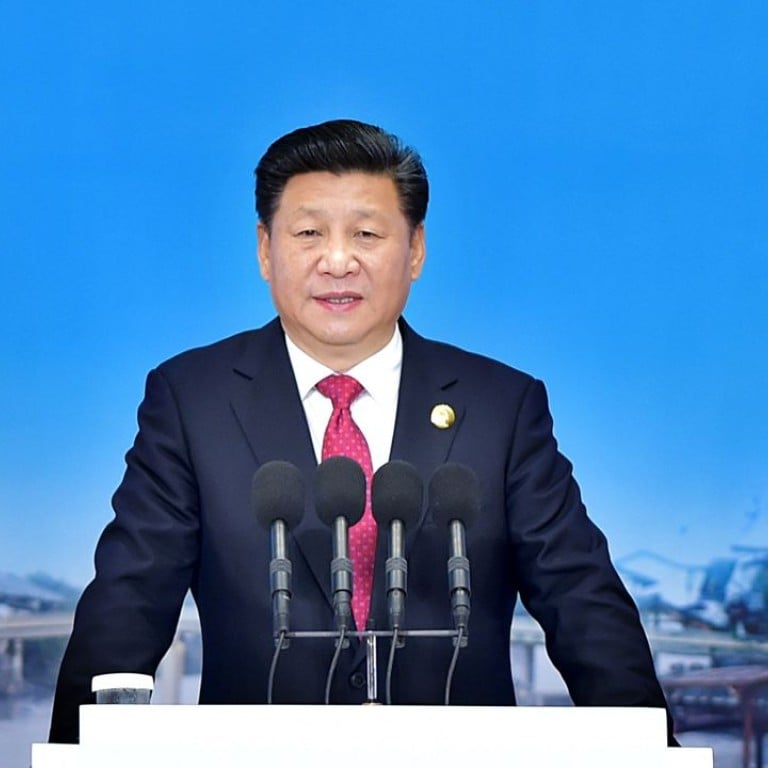 The world needs new rules for cyberspace, says China's President Xi Jinping
The internet should be regulated to protect countries' core interests, president says as he slams 'double standards' in online management
President Xi Jinping  laid out his vision for a new system of cybersecurity governance yesterday in Beijing's latest move to enhance China's status in setting rules for the internet.
In his keynote speech at the World Internet Conference, Xi also defended the mainland's internet controls and called for international cooperation in preventing cyberterrorism.
The three-day conference in Wuzhen, Zhejiang province, has gathered more than 2,000 heads of large technology firms and leaders from more than 120 countries and regions.
China has been criticised for imposing strict controls in cyberspace and banning several social media sites as well as an array of news portals. But Xi justified control by saying a balance between "order" and freedom of expression had to be made, stressing that countries had the right to choose their own set of rules.
"Cyberspace is not a place beyond the rule of law," Xi said. "While respecting internet users' rights to exchange ideas and express their views, efforts should be made to build a sound cyberspace order under the law so as to protect the legitimate rights and interests of all internet users."
Present governance rules hardly reflected the interests of most countries, Xi said as he slammed "double standards" in cyberspace management.
"There should be no internet hegemony. No interference in another country's internal affairs. No engagement in tolerating or supporting internet activities that damage another country's national security," he said. "We should respect  other countries' rights to peaceful involvement in international cyberspace governance, including  their choices of internet development, regulation and public policies."
Observers said China was increasingly concerned over cybersecurity governance, especially after whistle-blower Edward Snowden revealed in 2013 that the US National Security Agency conducted global surveillance programmes that included the bugging of state leaders' phones.
Wang Chunhui, director of the Institute of China ICT Development and Strategy under the Nanjing University of Posts and Telecommunications, said China aimed to break the US' dominance in cyberspace and establish a new order that would respect Chinese core interests.  
The 13 root name servers – the first step in translating readable host names into IP addresses – were under US control, which rendered China's and other countries' interests vulnerable, Wang said.
Xi also said China fully supported the setting up of an international treaty on cyber-counterterrorism and was opposed to the cyber arms race, which has seen nations use the internet to carry out espionage and disrupt other states' communications.
"There has been no international cyberspace governance and China is emphasising [the need] to create one because it affects its core interests," said He Qisong, a professor  at the Shanghai University of Political Science and Law.
"Ultimately, Beijing is concerned that the internet will be used to start a revolution that could threaten its regime."