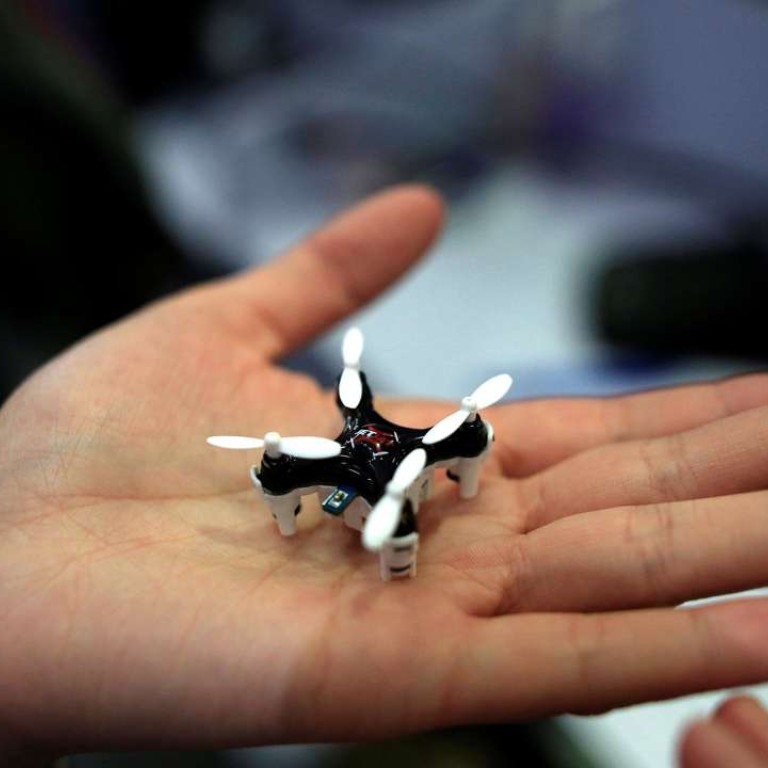 New
Robots, drones and virtual reality steal the limelight at CES Asia 2016
Major smartphone vendors were absent from the annual consumer technology event in Shanghai
The second edition of electronics trade show Consumer Electronics Show (CES) Asia 2016, which ended Friday, may have doubled in exhibitor size compared to last year, but major smartphone vendors were noticeably absent from the show as robots, drones and virtual reality stole the limelight.
Chinese smartphone manufacturers such as Xiaomi and Lenovo were not present as exhibitors, while major smartphone vendors Samsung and LG did not display smartphones at the trade show despite being listed as exhibitors on the CES Asia website.
The absence of smartphone vendors at the event points towards the country's slowing smartphone market. Market research company IDC expects smartphone growth in China to slow to 2 per cent in 2016, with the market being driven by upgraders rather than new users.
In contrast, fast-growing markets such as robotics, virtual reality and even drones were the main focus at this year's CES Asia show, as investors and consumers alike take an interest in new and emerging technology.
Bubble Lab, a Chinese robotics start-up, showed off a robotic arm that is able to brew, serve cups of coffee and even wash up.
Ken Liu, product manager for Bubble Lab, said that the company created the robotic arm to free up time for baristas to create different coffee drinks instead of wasting time doing the same task over and over again.
"Making coffee is a very manual and repetitive job, and it is difficult for humans to achieve the same level of consistency when making coffee manually. With a robot, each cup of coffee will be consistent," said Liu.
Bubble Lab aims to eventually set up a café of its own to put their robot to good use, with the robotic arm preparing coffee to be served to customers. While the arm is currently programmed to work with a coffee machine and tools set in specific positions, Liu said that a robotic arm that is able to adapt to changing situations is in the pipeline.
Roobo, a Beijing-based company that manufactures smart hardware, showcased Domgo – an artificial intelligence robot that resembles a house pet. Domgo combines the functionality of a digital watchdog, children's toy and personal assistant all in one device.
"Domgo understands natural language, so you can just chat with it like you were chatting with a human being," said Zhang Zhenyu, product manager for Roobo. "It also has computer vision technology embedded so that it can detect any anomalies going on in your home and alert you to any suspicious activity."
A slew of drone companies were also present at the trade show. One of the most popular companies at the show, US-based Mota, showcased what it claims to be the world's smallest and lightest drone, the Mota Jetjat Nano.
The JetJat Nano weighs slightly over 11 grams and measures 22m across. Priced at US$39, the tiny quadrocopter is popular with adults and kids alike, and will go on sale on Amazon in China later this year.
"We believe technology should be enjoyed by people of all ages," said Michael Faro, CEO of Mota. "If [technology like drones] are only kept to a certain group of people without making it [available to the public], then it is not useful [from the consumers' point of view]."
Finally, Dlodlo, a Chinese virtual reality wearables company, set itself apart from other manufacturers by teasing visitors with a production sample of its 78-gram Dlodlo V1 Glasses, which is expected to officially launch in August. The lightweight pair of virtual reality glasses can be wirelessly connected to a mobile device, and users can watch virtual reality content or play games without wearing a clunky headset.