Xiaomi
Get more with myNEWS
A personalised news feed of stories that matter to you
Learn more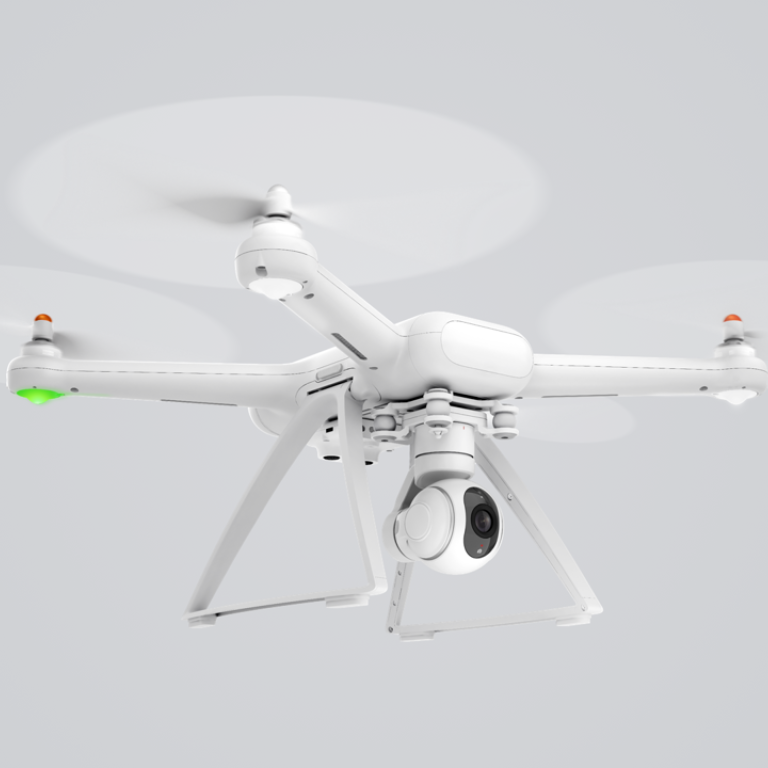 Xiaomi's new drone is as cheap as its smartphone
Xiaomi's new 'Mi Drone' will employ the company's battle tested strategy of low pricing to gain market share
Chinese smartphone giant Xiaomi, who develops high-performance and low price handsets, is applying the same tactics to its new consumer drone, a quadcopter with stabilised camera and auto-return function that will retail for less than 3,000 yuan (HK$3,550).
"When I saw the drone for the first time, I knew a new time has come," said founder and chief executive Lei Jun at the launch event on Wednesday.
Xiaomi's Mi Drone has a price around half that of current models from other brands equipped with similar functions. The Phantom 3 Advanced from market leader DJI retails at 4,999 yuan.
Xiaomi's current flagship smartphone, Mi 5, is sold from 1,999 yuan to 2,699 yuan.
This also marks another major step of Xiaomi to diversify its business when the company is facing challenges from domestic rivals and slowing global demand for smartphones.
Handset vendors shipped 334.9 million smartphones during the first quarter, representing 0.18 per cent growth from the same period in 2015. Xiaomi, the fifth largest global handset maker by shipments last year, was bettered in China domestic market by homegrown rivals OPPO and vivo, according to research firm IDC.
The Mi Drone can record 1080P or 4K resolution video depending on different models with its camera on a stabilisation mount that keeps the image steady in the air. It can also fly back to its starting position automatically when the battery is low. It has a flying time of 27 minutes, longer than most current models that can fly around 20 minutes.
Still, the model lacks the obstacles avoidance and auto-following functions found on models such as DJI's Phantom 4.
"Xiaomi's drone is entering a promising market segment," said Alex Ng, an analyst from China Merchant Securities (Hong Kong).
"The professional drone market takes a long time for new players to enter and low-end drones are barely profitable," he added.
In other corporate announcements Wednesday, leading drone supplier ZEROTECH released a smartphone-sized drone designed for taking selfies.
"Selfie drones will have explosive growth in the next 10 years," said Yang Jianjun, founder of ZEROTECH, whose new mini drone is priced at 1,899 yuan.
Xiaomi will be competing with Chinese drone supplier DJI, who controls 68 per cent of the consumer drone market in China, according to research firm IDC.
A DJI spokespeson declined to comment on the Xiaomi drone but said the company regularly assesses its product offerings in terms of competitive pricing for consumers. Its cheapest model, Phantom 3 Standard, is retailing at 2,999 yuan.
"Xiaomi is still going to make a profit with its low price since drones are still a highly lucrative business," said Ng.
IDC has estimated that global shipments of mainland Chinese-made camera drones will reach 3 million units by 2019, up from an estimated 390,000 this year.
The Mi Drone that can record 4K video will retail at 2,999 yuan by the end of July and the 1080P model is available at 2,499 yuan on the company's website from Thursday.