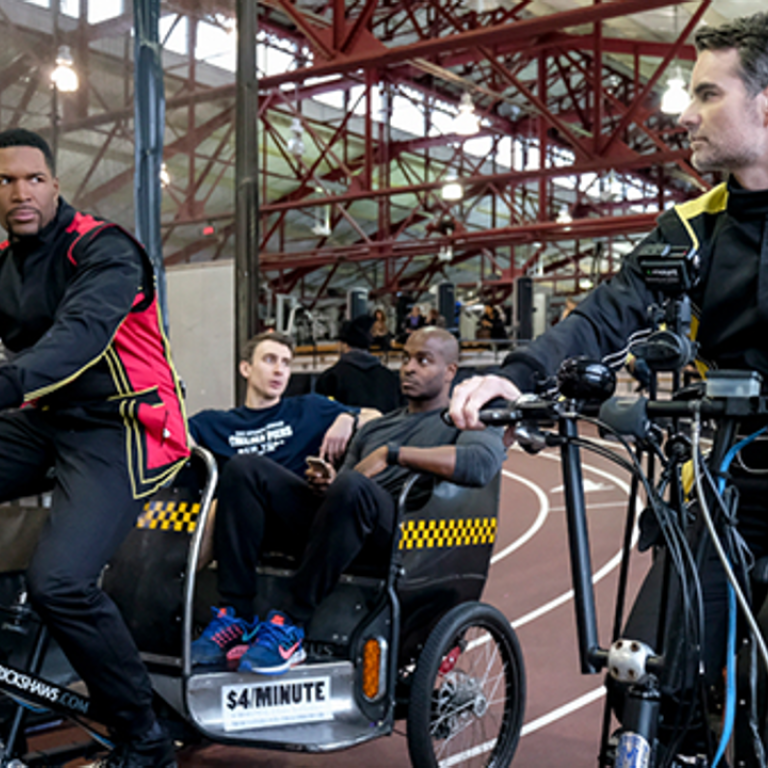 Apple still hasn't found that breakout video hit
Apple will make its new series 'Carpool Karaoke' available next week, but it's simply the latest thing the company is putting its own spin on
By Leon Lazaroff
Apple Inc.'s "Planet of the Apps" was a dud. Actually, some reviewers called it boring and self-indulgent, while others were a bit more generous, labelling it as bland, tepid and barely competent.
In short, not a breakout hit.
On Aug. 8, Apple will make its "Carpool Karaoke: The Series" available to subscribers of its Apple Music platform. The show will feature pairs of celebrities such as Will Smith and James Corden, Shakira and Trevor Noah and Michael Strahan and Jeff Gordon on road trips singing their favourite songs.
Like "Planet of the Apps," Apple's riff on the "Carpool Karaoke" craze is something of a rip-off. Apple didn't invent the franchise, CBS Corp.
did. "The Late Late Show" host James Cordon turned the segment into a wildly popular bit of easily shared video that helped to drive ratings for CBS.
Apple, as it's historically done, is putting its own spin on a good thing. Just as Apple didn't invent the first smartphone nor the first download of a digitised song, Apple didn't come up with the idea of having celebrities singing together while driving. But Apple did make its smartphone one of the most successful retail products in history and helped fuel the growth of streaming music as a serious business.
And it's hoping that it can catch some fire with its version of "Carpool."
The question for Apple is when will it create its own unique video programming. Typical of Apple, the company is as tight-lipped as ever about plans to give the video portion of Apple Music a bit more heft. Whether CEO Tim Cook or Eddy Cue, senior vice president for internet software and services, will make a programming announcement on Tuesday, August 1, after the close of trading in New York when the company releases its second-quarter earnings is anyone's guess.
Cook and Cue are nonetheless likely to promote the show that also will include Shaquille O'Neal, Seth MacFarlane, Billy Eichner, Metallica, Alicia Keys, John Legend and Ariana Grande.
But looking at Apple's video slate, it's clear the company has mostly dabbled so far. It released a documentary about Sean "Diddy" Combs in June and sometime in the fall is planning to run the film "Clive Davis: The Soundtrack of Our Lives" about the music business impresario famous for shepherding the careers of Aretha Franklin, Bruce Springsteen, the Grateful Dead and many others. (Apple wouldn't be more specific than "the fall.") The documentary debuted at the Tribeca Film Festival in April.
Of course, Apple is planing to do much more in video.
In June, Apple turned Hollywood heads when it hired away two Sony Corp.
TV executives famous for creating the megahits "Breaking Bad" and "The Crown." Jamie Erlicht and Zack Van Amburg, formerly co-presidents of Sony Pictures Television, have been entrusted to develop programming to run exclusively on the Apple Music subscription service.
Any insights into what Erlicht and Amburg are doing will be very helpful in gauging Apple's immediate plans for boosting subscriber totals at Music. In June, Apple said it had 27 million Music subscribers, an increase from 20 million in December and 13 million in spring 2015. Meanwhile, Spotify Ltd. said this week that it has surpassed 60 million subscribers to its on-demand music service.
Of course, Apple wants to differentiate its service from Spotify by featuring video. Netflix Inc.
is spending more than US$6 billion this year producing a seemingly endless number of shows, or to be somewhat more exact, about 1,000 hours of original programming. Amazon.com Inc.'s
Prime Video has taken a more focused approach, aiming for shows that can create a lot of buzz or win an Academy Award, but it's still spending a lot.
As for Apple, its plans remain vague. Apple watchers are eager to get a bit more information.