Bitcoin
Get more with myNEWS
A personalised news feed of stories that matter to you
Learn more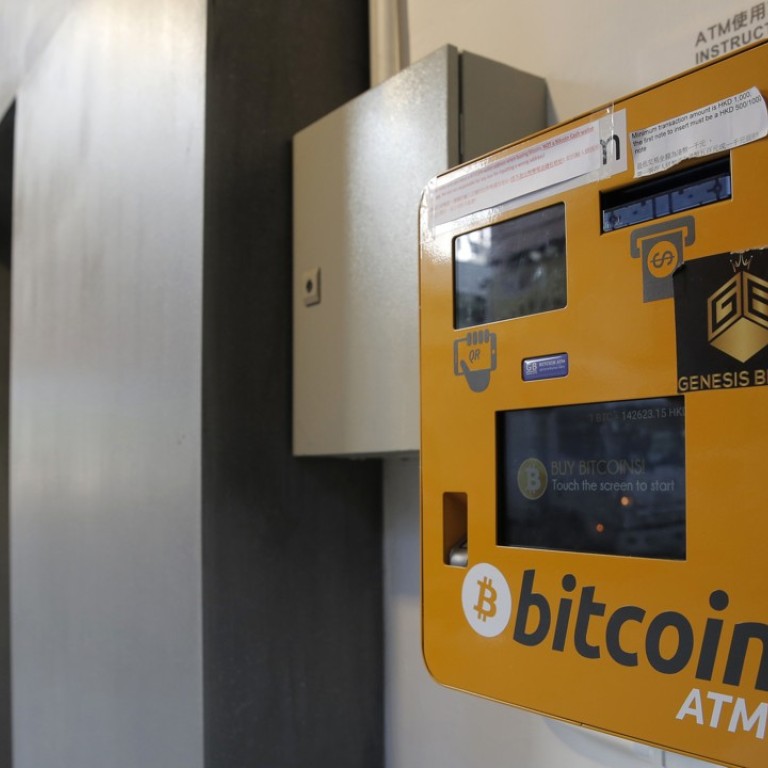 Early birds are still rich, as newbie investors become the biggest losers in this bitcoin rout
Bitcoin has declined 59 per cent in less than two months, leaving investors who bought the digital currency recently with huge losses on paper.
The precipitous plunge in recent weeks of virtual currencies like bitcoin and its lesser-known cousin ethereum has landed many recent retail investors with heavy losses on paper.
Many, like Shanghai resident Gao, 25, bought into ethereum last month at the peak ``hoping it [the rise] would continue." The virtual currency instead dropped 32 per cent in a matter of weeks.
And even though he went in "as a gamble" prepared to "lose everything", the speed of the plunge still took him by surprise. Gao declined to give his full name as he does not want his family and friends to know about his dabbling in cryptocurrencies.
Tougher regulations by governments around the world spooked investors who sent bitcoin declining by 59 per cent from a peak of more than US$18,000 in December. The virtual currency now trades at less than US$8,000. Ethereum, the other major platform, has lost a third of its value from a record of US$1,188 in January to $806.54.
The rise of cryptocurrencies has made billionaires out of early investors including the Winklevoss twins, internet entrepreneurs who argue that the asset is still vastly undervalued because a lot of its potential usage has yet to be realised. Companies have sought to cash in by introducing "initial coin offerings" (ICO) or attempts to raise funds by issuing digital tokens.
Bitcoin is the most traded digital currency in the world. The underlying technology, called blockchain, is essentially a public ledger of all virtual currency transactions. It allows market participants to track digital currency transactions without requiring central record-keeping, making them popular with some merchants and useful for international money transfers.
Regulators around the world have stepped up their supervision on the trading of virtual currencies and the exchanges that host them in a bid to prevent risks of a collapse to spread to the wider financial system. China ordered all domestic exchanges to close down in September and banned all ICOs to discourage inexperienced retail investors from chasing the rally. In Hong Kong, the Securities and Futures Commission said it sent letters to all seven digital currency platforms as well as firms attempting to raise funds through ICOs, warning that they are ready to pass cases of potential fraud to the police for investigation.


'We're watching you,' regulator warns Hong Kong's cryptocurrency exchanges
Even so, some investors aren't deterred.
"I got into bitcoin the first time in July last year," said a 19-year-old college student in Shanghai who would only give his surname as Chen. "Back then I didn't even know about wallets [which are used to hold bitcoin and virtual currencies]".
Despite China shutting down local exchanges, Chen bought bitcoin again in November on a peer-to-peer platform and saw the value plummet. Chen said he still had around half a bitcoin along with a small holding of other cryptocurrencies.
"I will have to save up [because of the losses] so I'd have to cut down a few things I want to buy," said Chen. "I am expecting some hongbao over the Spring Festival I might buy some more [bitcoin]".
The ban on exchange trading has moved transactions to peer-to-peer platforms, where individuals connect with each other directly rather than interact through a bourse. The weekly volume of peer-to-peer traded bitcoin has also risen by more than 250 per cent in yuan terms since the ban in September, according to LocalBitcoins, a site that allows buyers and sellers to trade directly.
Some retail investors who had been burnt have chosen to stay away from cryptocurrencies altogether following the ban. A chicken farmer who would only give his surname as Wang, from China's Fujian province, said he hasn't invested after the clampdown.
Last year, Wang invested a combined 8 million yuan in ethereum and bitcoin, along with some smaller, less widely accepted cryptocurrencies like Qtum, and said he lost 5 million yuan.
The government ban on exchanges has made it too inconvenient to trade bitcoin, he said.
With additional reporting from Sarah Dai in Beijing