Energy
Get more with myNEWS
A personalised news feed of stories that matter to you
Learn more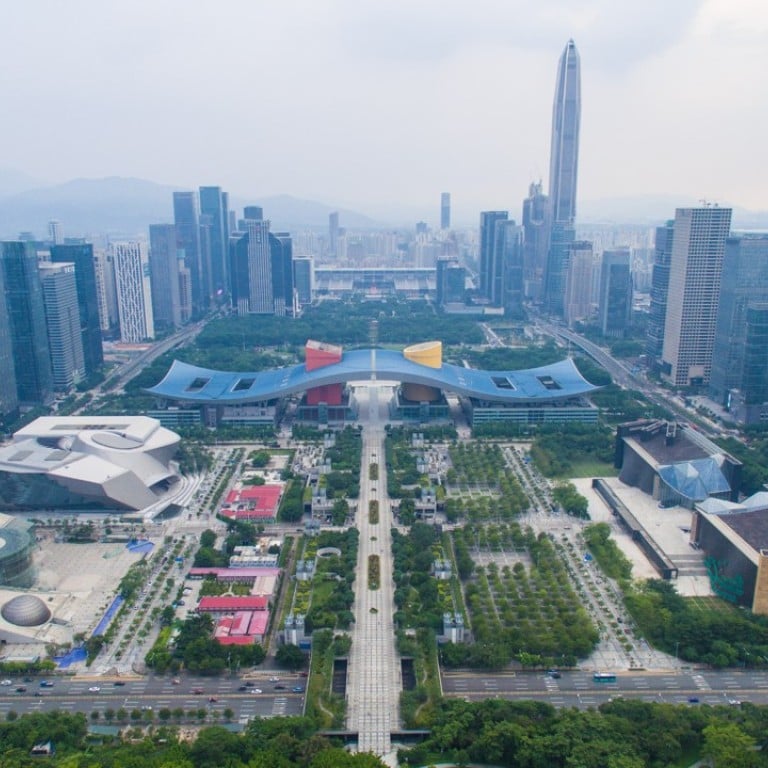 Rising costs have not stopped solar entrepreneur from sourcing products in Guangdong
Availability of all components and materials in southern Chinese province makes supply chain, logistics and quality control 'so much easier', says Patrick Walsh of Greenlight Planet
Southern Guangdong remains a favoured procurement destination for solar products despite soaring wages, according to the chief executive of one of the largest suppliers of solar lanterns to South Asia and Africa. 
Technological progress has increased the energy conversion efficiency of solar panels and reduced the costs of panels and batteries, which more than offset higher labour costs in the manufacturing powerhouse, even as they enable marked improvements in product quality. 
"Although Shenzhen and Dongguan's cost of labour is substantially higher than that in India and Africa, it is the supply chain that keeps us sourcing there," Patrick Walsh, co-founder and chief executive of Greenlight Planet, told the South China Morning Post in an interview on the sidelines of the Global Off-Grid Solar forum last month. 
"We mainly source from South China … [where] we can get all the materials – batteries, LED [light emitting diode] components and solar panels – in one [region]," he said. "That makes the supply chain, logistics and quality control so much easier." 
The minimum wage in Shenzhen last year stood at 2,130 yuan (US$336), a 2.5-fold increase over the 850 yuan a decade ago, or an average annual increase of 9.6 per cent. 
Meanwhile, the cost of solar panels has fallen by about 90 per cent during the same period, but that of batteries has "not fallen nearly as quickly", said Walsh. 
Walsh, who spent a few years in Shenzhen a decade ago, scouring for solar lanterns with smart designs and efficient engineering, said he saw no signs that would suggest South China will lose its eminence to regions with lower costs, as far as solar product manufacturing and sourcing were concerned.
Greenlight is a "for-profit social business" that designs, distributes and finances the purchase of solar energy powered home appliances in communities that have no access to or cannot afford grid-delivered electricity. 
The company, which has 11 offices in Africa and India and more than 800 staff, estimates its products can potentially be used by about 1.3 billion consumers living in such communities globally.
The company's more than 2,400 sales agents and distribution partners – mainly microfinance providers and entrepreneurs – have supplied solar lamps and home energy systems to about 30 million rural consumers in 62 countries, since it was set up in 2009.  
Walsh's career in the solar appliances industry began in 2005, when he had a volunteering stint in rural India with charity Engineers Without Borders, where he first saw the opportunity to provide a brighter and healthier alternative to villagers using kerosene lamps. 
"I brought with me solar lanterns made in Shenzhen, but they were considered by the villagers to be too expensive and not high quality enough," he said. 
Walsh joined hands with his classmates the following year to design and sell their first batch of solar lanterns, which were priced low enough that villagers could buy them without subsidies. 
Three years ago, Greenlight extended its product line to other home systems, including mobile phones, phone chargers, televisions and fans. 
Recently, it launched solar-powered LED televisions retailing at about US$500, which consume only half as much energy as conventional ones. It also plans to launch solar-powered irrigation systems. 
Claiming to operate "the world's largest direct-to-consumer, pay-as-you-go" solar product distribution business, the company said it sells more than 25,000 solar products to off-grid consumers a month. 
Mobile payment systems used by Greenlight allow consumers, including those who do not own a bank account or have built up a credit history, to pay as little as 25 US cents a day and own the product outright after six to eight months. The company was profitable in the 30 months to September 30 last year. 
Walsh said off-grid energy appliances have a market not only in less developed economies with energy accessibility and affordability problems, but also in developed countries where solar energy is a cleaner and increasingly cost-competitive alternative. 
"Our potential customers are not just people who are without access to the grid, they also include people who are deciding to be off the grid because grid power is expensive," he said. 
Greenlight raised US$60 million two months ago from share investors such as London-based private equity fund manager Apis Partners, Eight Roads Ventures and Bamboo Capital Partners, as well as lenders including Deutsche Bank and PG Impact Investments. 
This was preceded by rounds of share and debt financing totalling about US$20 million. 
Proceeds from the latest fundraising round will be used to expand its product lines, distribution networks and capacity to provide customer financing.