Honda
Get more with myNEWS
A personalised news feed of stories that matter to you
Learn more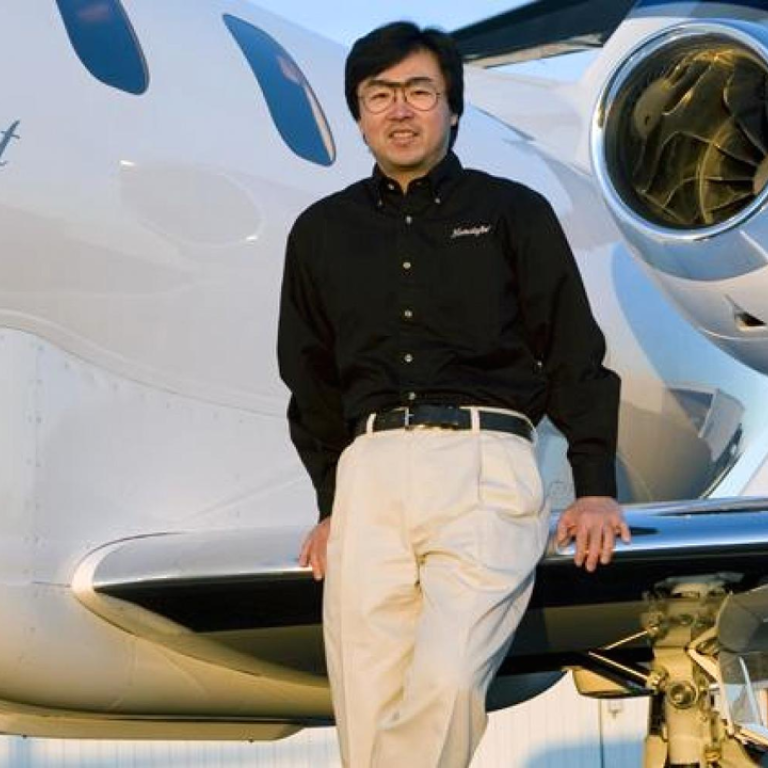 It took a Honda engineer 30 years to achieve his career dream of a 'flying sports car'
US$4.9 million HondaJet was introduced in 2005, but only received its certifications because of extensive testing, what kept Michimasa Fujino going?
When Michimasa Fujino started his career in Honda Motor's automotive engineering department three decades ago, he was determined to create a "flying sports car."
After years of development, design, testing and disappointment — the project was cancelled at one point — his vision was realised.
The US$4.9 million jet is a four-to-five seater designed to be agile yet stable. The company is now producing four units a month and says the jets are top performers (climbing at 3,990 feet per minute) and the most fuel-efficient in their class.
Fujino, now CEO of Honda's Honda Aircraft Company subsidiary, said he personally delivers each plane.
"HondaJet is a kind of art piece for me and every single HondaJet is like a child for me," he told CNBC. "I want to see the customer in person and if I can see the excitement of the customers, that motivates me."
Fujino, in his late 50s, said he was 26 when he first went to the U.S. and attended a business jet trade show. "I thought, some day in the future, if I display a jet I designed, how wonderful it is."
Honda's jet was first introduced to the public in 2005, but it only began receiving its certifications in recent years due to the extensive testing required.
Honda recently announced its largest deal to date from Wijet, a European air taxi service, which ordered 16 jets. It also counts GE as a vital customer — the American company buys jets for executive use.
According to Fujino, perseverance without seeing any tangible results over decades was the biggest challenge.
There were several occasions he wanted to give up, he said, adding that he didn't because he took inspiration from Japanese marathon runner Kenji Kimihara: "He didn't think he needs to run 42 kilometers. He just thinks about running to the next pole."
"When I almost gave up, I just thought: I need to work six months more or three months more," he said. "It ended up being 30 years, but I tried to set short-term goals and not give up."