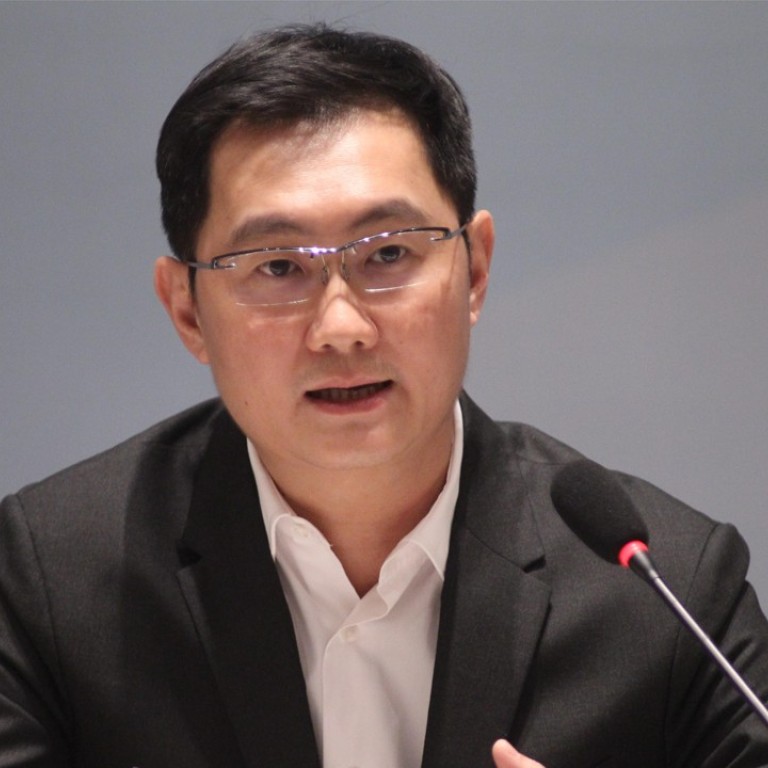 Tencent CEO proposes electronic ID for 'Greater Bay Area' residents to facilitate mobile payments
Tencent CEO Pony Ma Huateng says he hopes to see a "digital China", citing use of technology to make daily lives more efficient. 
Tencent CEO Pony Ma Huateng proposed electronic identification for residents in the proposed "Greater Bay Area" covering Hong Kong, Macau and cities in Guangdong province to facilitate mobile payments and as part of a broader drive toward a "digital China".
Ma said that Hong Kong and Macau residents should be able to link their mainland travel permits to a mobile phone to enable mobile payments. Ma, a National People's Congress deputy, was speaking in a briefing in Beijing during the annual parliamentary sessions.
Currently, residents in the two cities have to link their ID to a mainland bank account before being able to activate mobile payments using Tencent's WeChat Pay. There's a separate WeChat Pay for Hong Kong. 
Ma's proposal comes as China's top political advisory body said on Friday that Beijing is pushing forward a plan for more mainland economic integration with Hong Kong and Macau and a blueprint to develop the Greater Bay Area is awaiting approval.
Tencent's WeChat has evolved from being a messaging app to becoming a platform for everything from gaming to payments to social media. It also acts as an electronic social security card while a trial is underway for the platform to store an electronic version of the national ID card that eventually be accepted for transactions without need for the physical card.
Shenzhen-based Tencent has estimated that WeChat, marketed as Weixin on the mainland, recorded 980 million monthly active users in the quarter ended September 30.
Ma also said Tencent has plans to introduce "digital contracts" that would allow parents and their children to negotiate play time for Honour of Kings, a popular fantasy role-playing mobile game that was criticized by Communist Party-run People's Daily last year, which described the game as "poison" and a "drug" that was harming young children. 
Tencent has already imposed a daily time limit of one hour for players under the age of 12, who will not be able to log into the game after 9 pm. The game was the highest-grossing mobile game in China on both Android and Apple's iOS platforms and had more than 200 million players. 
But rather than stopping children from playing the game altogether, Ma said the terms in the digital contracts can be written to link playing time to tasks such as completing housework and studies, encouraging positive behavior from children by rewarding them. 
Tencent aims to design games that are "functional" and promote traditional Chinese culture, he said.